Adam Kay
An acclaimed gagsmith, songsmith and now cold-hard-truthsmith, Adam Kay has gone back to the NHS. Not to work, as he gave up doctoring over a decade ago, but for inspiration.
There's a proper written-down project coming up later this year, more of which below, but first a live show, which did hugely well in Edinburgh and now hits London for two weeks.
In Fingering A Minor on the Piano (note the upper-case 'A'), Kay will be "reading out my diaries from my time as a junior doctor, because it felt important to do given the current state of the NHS. And also because it meant I basically didn't have to write a show. And for the last few months I've also been typing them up as a book called This Is Going to Hurt, to be published by Picador this September."
Busy times. Has he had time for anything else? "Script editing a couple of sitcoms," he says, "and sleeping, eating and wanking."
Nice. But now, let's go back to the years when he combined stand-up with medical studies. Kay?
First gig?
I remember mercifully little about my first gig - it was 1999, I was at medical school, and I was in a homeopathically weak sketch group of five students called Handjobs for Crack. Interestingly, Mike Wozniak was another of the five. It was an audience of a couple of hundred med students in a union building that's since been knocked down. (Though not as a result of the gig).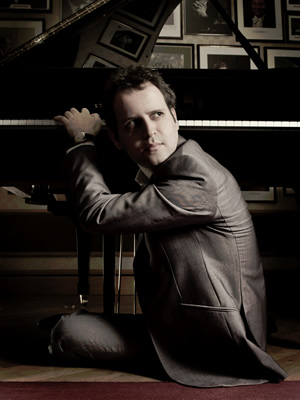 Favourite show, ever?
I ended my first UK tour in 2010 with a sold-out show at the Indigo2. And gigging's been reasonably downhill since then.
Worst gig?
There's stiff competition, but I'll go for an audience of thousands of squaddies in an aircraft carrier who threw (full) beer cans at me before I managed to get out a word. They much preferred the act on before me (a stripper) and the act on after me (another stripper).
The weirdest gig?
Again, there's quite the shortlist. Either a private party that turned out to be just a couple who really wanted to see me perform (and possibly fuck me? Murder me and wear my skin?) or a variety gig in a members' club where the act before me got up on stage, cut herself with a dagger, bled into a champagne flute and drank it, to the strains of opera music.
Who's the most disagreeable person you've come across in the business?
There's an A-list comic who's pretty high up my kill list. Years and years ago, when they were only D- or E-list, they were a panellist on some pilot or other that my boyfriend was working on. I was lurking in the wings to watch it, and they barked a series of orders at me, assuming I was a runner, like you'd yell at your toddler who's trying to lick out a plug socket.
Is there one routine/gag you loved, that audiences inexplicably didn't?
It's in every show I do. Unfortunately it's always a different routine.
The most memorable review, heckle or post-gig reaction to your stuff?
I feel bad repeating this, as they've since said any number of nice things about my work (including a 4.5 star review for this show) but it's hard to forget being described as "artistically bankrupt" by Chortle when you're just starting out.
How do you feel about where your career is at, right now?
Right now I'm having a great time. I've never been busier with TV writing - both here and in the States, I've really enjoyed writing my first book and I'm very excited about my fortnight at the Soho Theatre. Can't wait to find out in what dramatic way it all goes imminently wrong. Sex scandal maybe?