UK Pun Championships 2018
The UK Pun Championships 2018 final takes place as part of the Leicester Comedy Festival this Monday night (12th February). Below we have a guide to the eight finalists.
Jason Byrne will host the fifth edition of the now annual competition. The 'pun-off' sees budding contestants from around the UK going up against each other to compete for the title of UK Pun Champion 2018.
The live show follows the format of a rap battle and takes place in a boxing ring surrounded by the audience who sit in the round. Topics are picked randomly on the night and competitors then take it in turns to pun about that particular topic. Audiences vote for their favourite pun (by way of woops and cheers) and the winner goes through to the next round. After a full evening of pun-based comedy, two finalists then fight it out until a winner is crowned.
This year's contestants are as follows, with a sample joke from each too. The biographies have been supplied by Leicester Comedy Festival.
---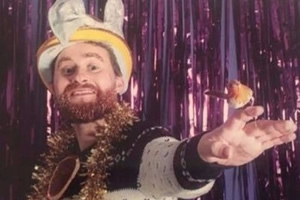 Tim Andrews (Leeds) - @TApunsunghero
Tim has been gigging for a good few years, performing stand up at venues across the UK, and at festivals including the Edinburgh festival and the (mini) Pyramid stage at Glastonbury. In 2017 he was a Semi-Finalist of The Great Yorkshire Fringe New Comedian of The Year Competition. After spending a decade in a barbershop chorus, he has recently branched out into musical comedy, performing spoofs of popular songs, adapted to cover a range of subjects.
"I entered the Blond Geek Championships at the weekend. I won fair and square."
---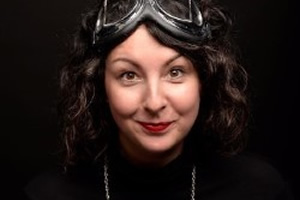 Samantha Baines (London) - @samanthabaines
Samantha Baines is an award winning comedian and actress, you may have seen her in TV and film roles such as Netflix's The Crown, Silent Witness, Call The Midwife or Lee Nelson's Well Funny People. Samantha also presents on BBC Radio London and her science comedy shows have enjoyed completely sold out runs at the last two Edinburgh Fringe Festivals. Samantha is currently on tour with her latest show about the lost women of science, a tour which began at the Soho Theatre last December and hits cities across England until May.
"I did comedy at a baking convention recently, instead of shouting out the audience just threw Eccles."
---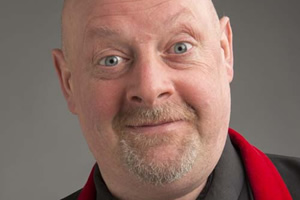 EL Baldiniho (Canterbury) - @magicbaldy
El Baldiniho is the UK's foremost pun-gician and the alter ego of comedy sketch actor Jason Jared. He started his showbiz career running Burlesque nights in Lancashire and since then he has made a rapid, meteoric 11 year rise to the middle end of the UK comedy scene and has even recently been seen at The Glee Club and The Comedy Store, Manchester.
"There's a sale on at the magic shop. It's buy wand, get wand free."
---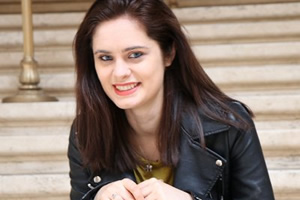 Adele Cliff (London) - @Adelecliff
Adele has been performing stand-up, specialising in one liners, since 2014. She was voted in Dave's Funniest Jokes of the Edinburgh Fringe in both 2016 & 2017 and is currently developing her debut hour for 2018.
"Why is Henry's wife covered in tooth marks? Because he's Tudor."
---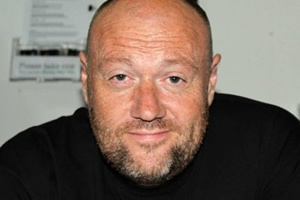 Julian Lee (Newcastle) - @JulianLeeComedy
Julian Lee is a one-liner comic from Newcastle who came to comedy in his forties. He's been described as "a Geordie Tim Vine". Since he started he has reached the heats of the BBC New Comedy Awards 2015, been featured on Radio 4 Extra's Ross Noble's Newcastle and was invited to be part of BBC Newcastle's Jesting About in both 2015 and 2016. He was a runner up at the UK Pun Championships 2017. His MC skills have also earned him a lot of praise on the North East comedy circuit.
"There's a whole Native American tribe who gave up smoking. They used Nicotine Apaches."
---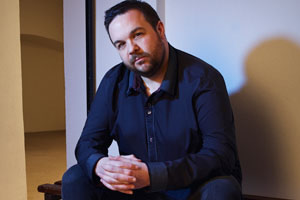 Colin Leggo (Cornwall) - @colinleggo
Born and raised in the wilds of Cornwall, Colin Leggo is a stand-up comedian and YouTuber who overly enjoys the fine arts of puns and word play. Several of his YouTube videos have gone viral, including Grand Theft Cornwall, a parody of the well known game; and Cornish Is, made popular by Scott Mills on Radio 1. Colin is delighted and humbled to be returning to the UK Pun Championships having made it to the final eight last year. Nominated Best Debut Show (Leicester Comedy Festival 2015). Nominated Best Comedian (What's On Awards 2015).
"Putting kind things into your socks. That's no mean feet."
---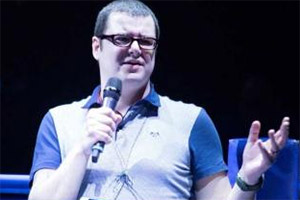 Iain MacDonald (Glasgow) - @Macca0507
Iain is an experienced one liner comic from Glasgow who has participated in the last five Glasgow Comedy Festivals and is currently preparing for his 3 one-liner shows for this coming March's festival. He is a regular on the comedy circuit and appeared in Scottish Comedian of the Year for the second straight year.
"Our teacher once asked us if anyone knew what the Latin word for 'year' was. I said 'anno'."
---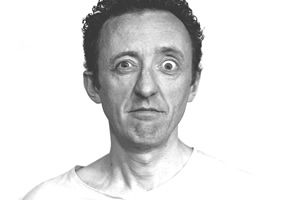 Rob Thomas (London) - @roblavs
Rob has been performing comedy since 2010. Three years later, he was a finalist in the Up The Creek "One To Watch" competition and won the Comedy Cafe New Act night twice. He was placed 2nd runner up in the UK Pun Championships in 2015 and the Leicester Square Theatre Old Comedian of the Year competition in 2017. He debuted his solo show Callback last year, and was London Evening Standard's Comedy Critic's Choice at the 2017 Camden Fringe.
"Never leave sulphuric acid in a metal beaker. That's an oxidant waiting to happen."