Thirty Christmases interviews
"Christmas... is for children" sang Glen Campbell back in 1968, and that lengthy pause does always suggest that the late, great singer was pondering the wider implications of the festive season. True, this time of year does thrill lucky youngsters - but can also be bloody difficult for a lot of other people. As Santa often says: it's a mixed bag.
Festive shows tend to be happy-clappy tinsel-heavy affairs, but for those who'd prefer something more nourishing - but still funny and catchy - let us point you to Thirty Christmases. It's an immaculate conception from Jonny Donahoe, who's well known for putting biting satire into melodic form as one half of musical comedy duo Jonny & The Baptists: they famously enjoyed a spat with UKIP's Paul Nuttall due to their Stop UKIP tour (and 'enjoyed' is the word, as Nuttall's complaints actually helped them extend it).
Fellow Baptist Paddy Gervers and comedian/actor/singer Rachel Parris complete the cast for Thirty Christmases, which concerns the festive travails of a dysfunctional family, and friend. It's at London's New Diorama Theatre right up until December 23rd, after a successful debut run in Oxford last Christmas. Donahoe has some previous, having also co-created an internationally-acclaimed comedy/drama about depression, Every Brilliant Thing.
We spoke to the onstage siblings, Donahoe and Parris, about this particular brilliant thing.
Jonny Donahoe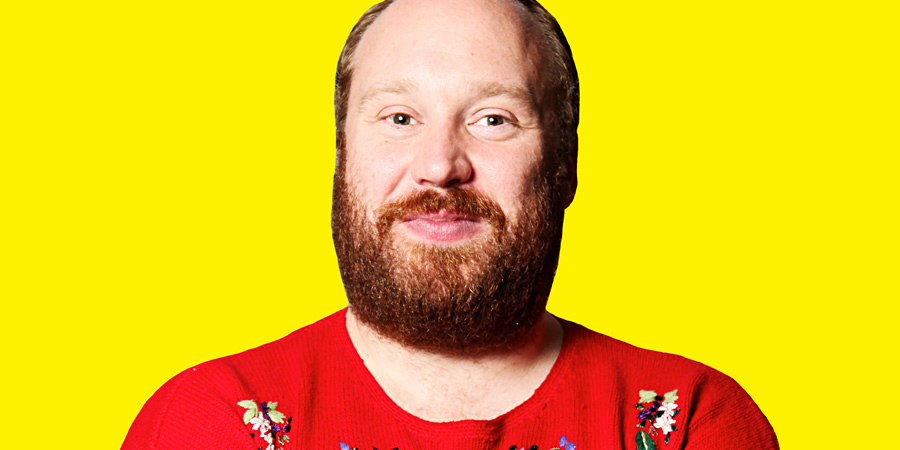 How did Thirty Christmases come about?
A brilliant man called Jeremy Spafford, who runs The Old Fire Station in Oxford - which is both an arts centre and a crisis centre for homeless and vulnerable people - commissioned me. He suggested I write a festive comedy for grown-ups, not families, that dealt with the reality of how Christmas isn't always an easy time for lots of people.
So the aim was to do a Christmas show that's different to most Christmas shows?
Yes, I wanted to create something joyful and festive, but not at all saccharine or a traditional Christmas glitterfest. I wanted to make a story for people who normally feel excluded from the traditional 'perfect family' stories at this time of year. And to get to be silly and make lots of new yule-time songs, skewering the hits and carols we hear every December.
Every Brilliant Thing was largely based on true stories - how about this one?
There's probably an equal amount of true and untrue stuff in this show. There's a lot more from my actual childhood in Thirty Christmases than there was in Every Brilliant Thing. I have a sister and a lot of the things Rachel and I talk about on stage happened to us growing up.
Would you be up for someone else staging this play one day? Or does it require the unique Jonny & The Baptists skillset?
No! Anyone can do it! That's the best thing about theatre, as opposed to comedy: it is a collaborative process and once the production is finished it should become something people can get the rights to do. If there's a church am-dram group in Tunbridge Wells, or even a hotshot Broadway producer interested, I'd love them to do it.
You and Paddy have ruffled feathers over the years - is this show fun for the whole family, or do you get Daily Mail readers storming out?
None so far! Although we do have a song called The Daily Express Christmas Carol. But it's not a particularly political show - it's more about growing up in a dysfunctional family, and trying to reconcile that upbringing with how you are as an adult.
You've quite a hectic run of shows, right up until Christmas - how's it going so far?
We've just finished the previews and press nights, so it's all been work-work-work up until now. But now that's done we've got loads of time for Christmas shopping... I mean, we don't need to get to work until 6pm each day! What a life.
Rachel Parris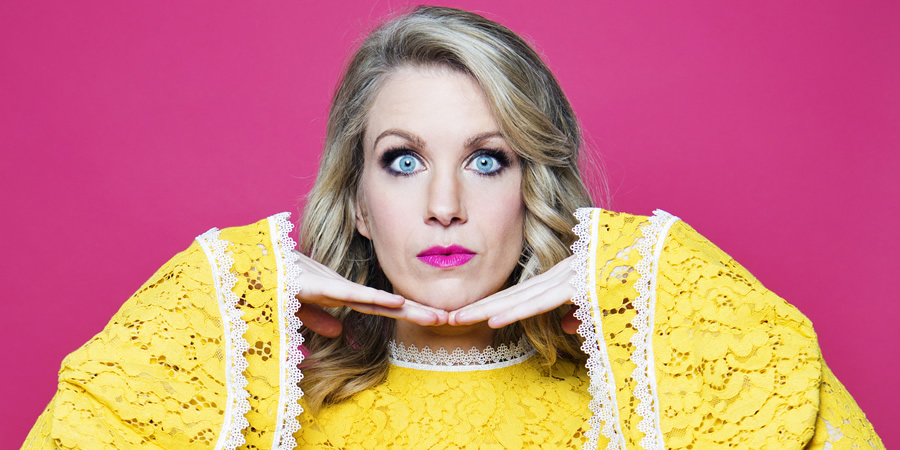 How did you first hear about Thirty Christmases - did Jonny have a clever method of pitching it to you?
Not really, and he didn't need one! We're all friends so Jonny just texted me saying he was writing a Christmas show that involved doing comedy, music and also serious acting, alongside him and Paddy, would I be up for it? And, Reader, I said yes. I'd seen their comedy shows obviously and I'd seen Jonny's Every Brilliant Thing, so I knew it'd be good, and - doing a job involving all my favourite things, with two of my favourite people, and I don't even have to write the songs? It's a hard yes.
Could you tell us about your character, and her dynamic with the chaps?
My character starts off as a playful, sweet little girl - we see her and Jonny, her brother, are brought up in a very unusual way, and as she gets older, she has to learn to be very strong and resilient and practical. She has never had a traditional home, and so she longs for the comfort of that, whereas Jonny's character sort of revels in the haphazard lifestyle in which he was brought up.
You also did the show right up until the 23rd last year - did that cause some last-minute Christmas-prep panic afterwards?
For my part, I don't have many Christmas things to prep - thanks for having me, Mum - apart from buying a few presents, so not too panicked! It actually added a real festive air to the whole thing, doing it right up 'til Christmas Eve Eve - each show was like opening a window on an Advent calendar.
You're a member of Austentatious too - are there any opportunities for improv here? Or would that completely throw your co-stars?
Well, it's carefully scripted so if I totally went off book, that would definitely throw them (and anyone!) but there has been the odd moment where something unusual has happened and we've had a chance for ad-libs. Jonny got the sneezes for about half an hour in a preview and we made a few jokes about that!
You're onstage with Jonny & The Baptists - have you taken precautions against furious UKIP followers throwing stuff. Plexiglass?
I have not: thank you for the warning. Tonight I shall wear a protective layer.