Not all heroes wear capes. Some sport a saucy moustache and fly in, not to save a teetering schoolbus or punch supervillains - although, lord knows, there are enough of them around - but just to offer a downtrodden populace some flipping respite for an hour. Or about an hour, anyway, as this latest show is still excitingly up in the air.
Yes, Sam Simmons is once again braving a lengthy and fart-filled flight from his native Oz to bring festive cheer, at London's Soho Theatre from Wednesday 4th, right through to the 21st. But what is FUNT, the new show he's putting together? We will find out about that below, as well as his work-in-process process, his election night strategy, and his actual superpower.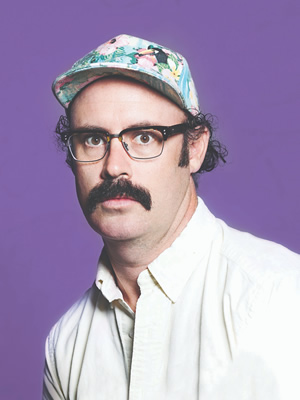 Sam Simmons: welcome back.
How has your 2019 been? Could you pick out three key moments?
Successfully toilet trained my two year-old in three days.
Wrote an incredible joke about the benefits of shaving a monkey.
I'm still waiting for the third. Honestly, not exactly a vintage year.
This show announcement is excellent news - do you have a loose idea what FUNT will be?
Thank you! I'm thinking it's a partial antidote to the serious nature of the state of modern stand-up.
No personal self-revelations, no politics, basically I'm going for No issues, no tissues.
How does your WIP process work? Do you have much prepared stuff for the first show?
I have probably too much at this stage, but it's a matter of trimming the fat (fat unfunny fat). I'm in London solo, which will be good, meaning I don't have to spend the days doing family activities and I can really dive into the creative process like I used to in my youth.
Do you reckon these shows will get more festive as Christmas approaches?
Not really, I have a couple of festive jokes, but it's pretty much tinsel-free this year.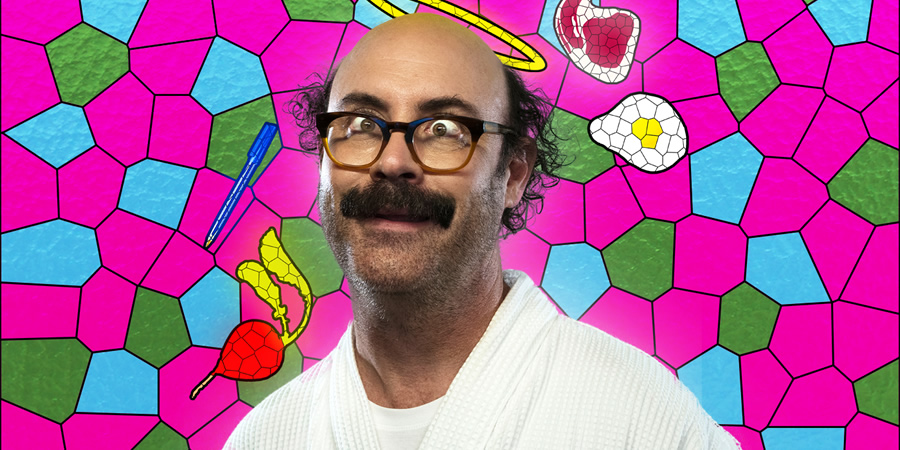 You did a Christmas show at Soho last year, Away in a Stranger - how do you look back on that?
I've learned to love a drunken Christmas crowd, I used to be so full of fear with London audiences, now I LOVE it. It's like being a gladiator and trying to survive the will of the crowd lead by a vicious Caesar (the main drunken heckler).
You're not only back for a chilly English winter, but the whole mood is pretty bitter here - can comedy help?
While I'm all for politics and comedy, it's time for some silly to negate the bleakness.
I am the iodine of political comedy.
You're gigging on election night - any special plans? Post-gig exit poll, see how the Simmons fans voted?
I'm a lefty, so I hope its Jeremy, but I have that sinking feeling that Boris is the man.
Fun fact: in my family when you have a BORIS it is slang for a turd.
Any other interesting projects lined up for 2020?
I'm hoping to charm more random cats, it's my superpower. I can win over nearly any cat.