Here Paul Sinha talks about the Edinburgh Festival, his changing audience demographic, why the recent newspaper reports about his sexuality were rather slow off the mark, and how being a star of ITV's The Chase doesn't automatically mean you win pub quizzes.
Hi Paul. You're performing at Henley Festival this week. You don't strike us as the festival type?
I'm a middle class ponce who prefers a carpet or a hard floor rather than a marquee. As a result, I've only performed at a sporadic number of festivals over the years. But, when people offer work, I tend to say 'yes', that's the way I am.
You're bringing a show to the Edinburgh Festival this year. Will you be using your Henley performance to preview material?
Very much so, yeah. Whenever I do a set, unless I have the sense that the audience has seen it before... which sometimes happens with clubs that you do on a fairly regular basis. But, unless I get the sense the audience have seen it before, what I tend to do is give them what I consider to be my strongest set at a particular moment in time.
It just so happens that what I consider to be my strongest set at this moment in time includes stuff from this year's Edinburgh show. It'll have some old jokes, some new jokes, and some somewhere in the middle. It tends to be a bit of a mishmash.
What's your Edinburgh show about this year?
The idea of the show is meant to be very different take on heartbreak. I don't really want to give too many spoilers, but the show is not self pitying in any way shape or form.
The basis of the show is that I turned up to the Edinburgh Festival in 2015 with what I thought was the definitive show about middle aged happiness and then, within two days of coming back, that edifice tumbled very spectacularly and suddenly. I don't really want to give too much away, other than to say my shows tend to be feel good and I would like to think this one is no exception.
The title - Shout Out To My Ex - might give people a bit more of a clue.
Of course. The manner of the breaking up is quite a surprise though.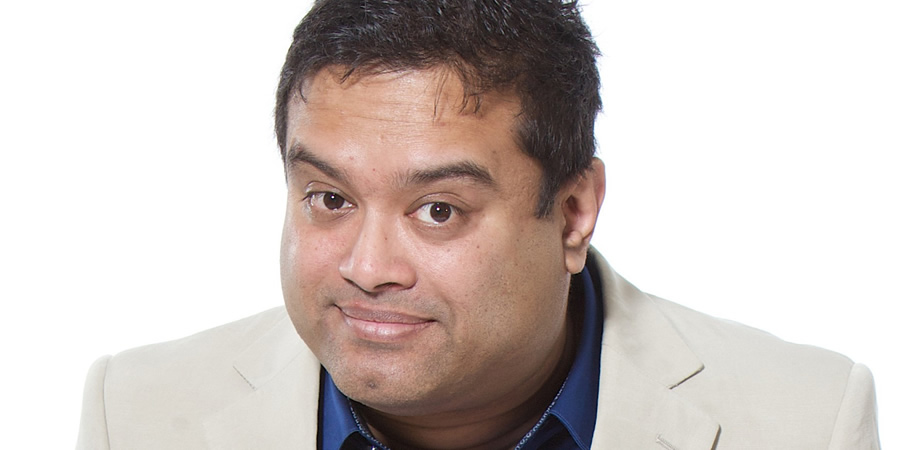 It's interesting to see you returning to Edinburgh. We remember you previously expressing frustration in regards to the festival.
It is what it is. It's massive and its unwieldly. I think what happens is you change your expectations about what to expect.
I think the frustration you're referring to may have been my pre-Chase Edinburgh blog, which would have been 2011. I did a show in 2011 called Looking At The Stars and it was my fifth consecutive show where the reviews were positive. Not just positive - overwhelmingly positive - and yet I still found I was struggling to get numbers in.
I think you're only 'hot' for about two or three years at Edinburgh and then suddenly you're part of the system. There's a buzz about what you do at Edinburgh for maybe the first show, the second show, possibly even the third... after that you become that familiar face that turns up to Edinburgh all the time, and you become part of the system and people are less excited to come and see you as a result. That's just my own personal take on the thing.
I think doing Edinburgh more sporadically has helped me in a way, as I don't do the festival every year now. I want to bring a show that is fresh and interesting and original and I don't think, at the age of 47, that enough happens in your life to produce an annual catalogue of what's been going on.
The other thing is, I won't do Edinburgh in an Olympics year any more... because I don't enjoy it. I'm so obsessed with the Olympics that I find that I can't focus on the job at hand, as I'm so distracted. So, whatever happens, it's only going to be 'odd' years I'll be doing the festival now, as there won't be major sporting events distracting me.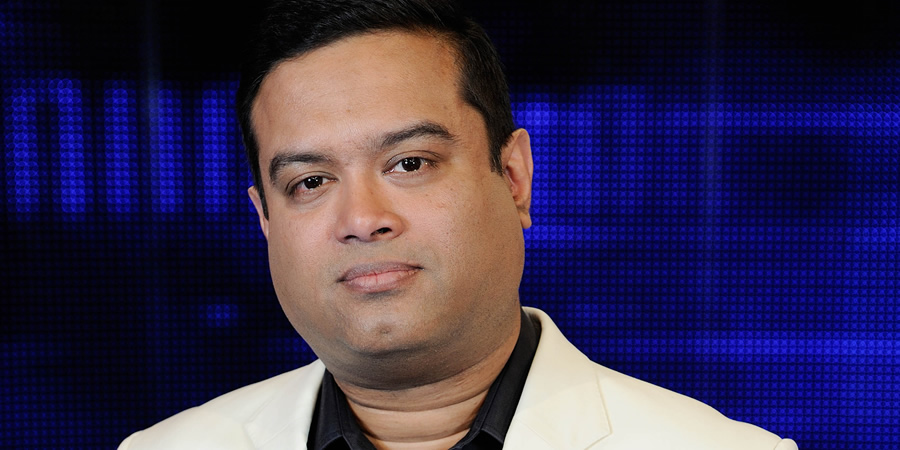 Since starring on ITV quiz show The Chase have you seen the audience coming to see you shift in any way?
I've certainly noticed a shift doing solo shows and touring shows. The touring shows are a very different beast because you're in arts centres and, for the most part, it doesn't matter how hard you try, you end up pricing people out. Arts centres' prices tend to come in around £14 to £16 and the fact of the matter is young people just don't want to pay that kind of money to watch one person wittering on for an hour and a half. That's not how they consume comedy. They watch it online, on television or in more young-person-friendly venues.
My audience has got older but how much of that is because that's what art centre crowds are like and how much of it is because The Chase audience has an older demographic, I don't know. There's two sides to The Chase demography - there is the older "housewives' choice" side and then there are the students that can't wait for their fix of The Chase at 5pm. I find that second demographic don't go and watch arts centre comedy. When we examine the ticket sales aft wards there's a lot more people claiming the OAP discount than there are claiming the student discount. A lot more!
I always feel slightly sorry for the people that only know me through The Chase or through my Radio 4 show [Paul Sinha's History Revision] who then come and see my show and realise it might be a little too saucy for their tastes.
In my comedy I've always been up front about my sexuality and there will always be two or three jokes on that subject that might just be a little uncomfortable for people of a certain demographic. I always feel their pain... I think there's a pressure when you're selling a solo show that you don't get when you do club comedy.
When you do club comedy, if you struggle you know someone else [on the bill] will be more to their tastes and so you don't feel you're the reason people are disappointed. But when you do solo comedy on tour you're the reason that people got the babysitter in, you're the reason people have booked a meal at the curry house, you're the reason they've gone out that night... I always find that pressure quite hard to deal with... Especially when people come out to see The Chaser and haven't done any research whatsoever on whether The Chaser's comedy is their cup of tea or not.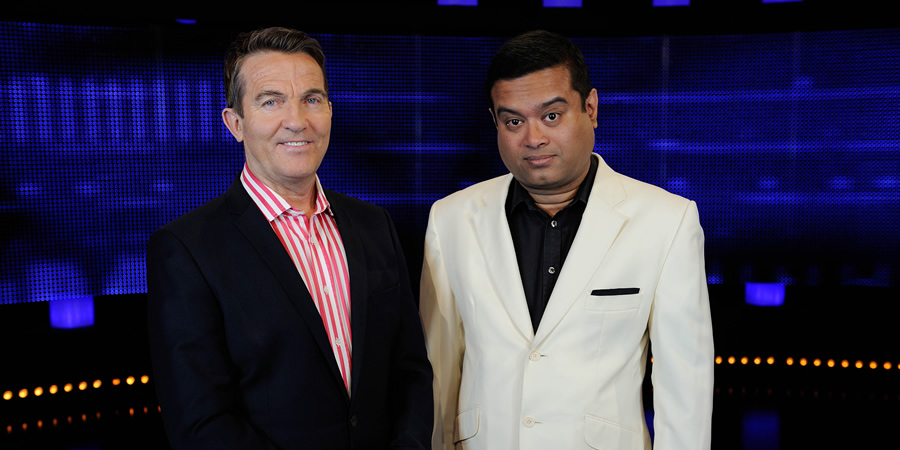 We got an insight into how the worlds of comedy and The Chase don't always necessarily overlap when we saw headlines earlier this month saying things like "Paul Sinha stuns fans by revealing he's gay during an episode of The Chase".
Yeah, extraordinary. I think that's a story in itself. For at least 12 to 18 months now it's been quite clear that there are people on the lower rungs of the journalistic ladder who have been given the job of filling the online pages of the tabloids with whatever story they can grab off that day's episode of The Chase. That's one of about 15 stories in the last year that I have been at the centre of.
These people, because they're at the bottom rung of the journalistic ladder and they're under pressure to produce copy, they haven't got time to do any accuracy research or any context research, they've just got to get the story out. So whoever first put up the story that I'd come out of the closet on the show was clearly unaware that I've been an openly gay comedian for well over a decade.
I appeared on Tonight At The London Palladium last year and talked about my sexuality - I did an openly gay set at The Palladium - but there's no journalists who have got copy to fill watching that, but every day there are journalists watching The Chase looking for some story just to fill out their online space.
The weirdest thing about it all: I've had a bit of a struggle over the years to get recognised by the gay part of the media. Attitude magazine, Gay Times and other gay media outlets. It seems, for some reason, despite the fact I'm a British Asian man who is talking openly and frankly about his sexuality and is on daytime television on - without wishing to boast - the most-watched TV quiz show on telly, despite that, the invitations to do interviews are somewhat unforthcoming.
Yet, a day after the tabloids 'outed' me, I got an invitation to parliament. This is from a magazine called The Pink News that has known perfectly well that I'm gay as I did an interview with them two years ago - but it seems this is the 'spark' that gets me an invitation to parliament.
It's just weird how people perceive you. They say homosexuality is the love that dare not speak its name, but I've been speaking its name relentlessly now for quite a long time and it seems like only because I've 'come out' on The Chase is anybody actually starting to listen, which I find really weird.
I'd love to think my voice is distinctive and interesting, in terms of that I bring a matter-of-fact version of the gay story. Un-flamboyant, un-camp... I wouldn't go as far as to say butch, that would be ludicrous... but very matter of fact and frank, and I think it's an interesting take on the tale, and yet, somehow it feels as if my face doesn't quite fit. I never get invited to gay awards ceremonies, I don't get invited to gay anything to be perfectly honest with you. It's almost as if there's some sort of perception that I'm not one of the team. I don't really know where that comes from.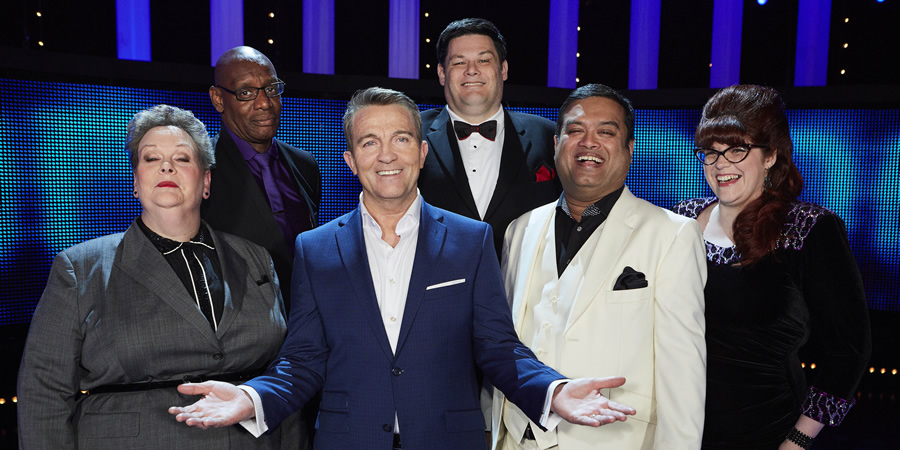 Interesting stuff, thanks for sharing Paul. Back to quizzing... how can we be better at our local pub quiz?
One thing I must stress is that the people you see on The Chase haven't arrived in a quiz vacuum. I've been seriously quizzing since 2008. By seriously quizzing I mean I play in a team that recently won the most prestigious quiz league in the world - The Quiz League of London.
I appear in monthly tournaments, weekly quiz matches, I host quizzes, I travel around Europe once a year to quiz... it's a very expensive hobby at times!
The people you see on telly, The Chasers, we're there because we're obsessed. We're not keen, we're obsessed. You can't really say how many hours we spend revising as it's non-stop. I'm currently in a Blackpool hotel room with my boyfriend, and my boyfriend is writing quizzes as we speak. That's the life I've chosen to lead.
The jackpot at our local pub quiz is now over £250. Are you ever tempted to do a tour of the pubs and make some quick cash that way?
This will be familiar to people that sit in pub quizzes: when an outside team turn up. It's never welcome.
The last time I took part in a pub quiz the woman who was hosting it said to me "You've been recognised. You're more than welcome to take part in the quiz, but you're not winning!" What they don't know is that, just because you're on the telly, it doesn't mean you're going to win the pub quiz.
I'm on the telly because I'm good at history and art and literature and a lot of the 'highbrow' subjects you work hard to get good at because you want to do better at top quizzes. But in a pub quiz there's so many picture rounds I'm absolutely terrible at; music rounds where I won't know what tune they're playing.
So I'm by no means a certainty to win a pub quiz, but the people in the pub don't know that, they just assume you're going to turn up and clean up.