"With the current lockdown, I believe the live comedy scene is in real danger." That's the opinion of Oliver Double, former comedian, lecturer in drama at the University of Kent and author of the definitive new history Alternative Comedy: 1979 And The Reinvention Of British Stand-Up.
Even before Coronavirus, he argues, "some midweek clubs were finding it hard to get an audience if they hadn't got acts that had been on television. And I know from talking to comedians that that they're being paid the same as they were 20 years ago. And in some cases, worse."
Live entertainment has been one of the economic sectors worst hit by the pandemic. "But it was already an issue" he stresses. "Are a lot of the smaller comedy venues going to be able to restart? There's a strong case for the government to put really, really well targeted money into making sure that we don't lose the live scene. It's important to recognise that those people who play the O2 wouldn't have got to that point if they hadn't started out learning to perform in smaller clubs."
As Double reflects in his fascinating book, the question of whether live comedy is art, and thus deserving of financial aid from the state, has existed since the modern circuit's inception, challenging the commercial template laid down by London's iconic Comedy Store.
Many comedians reject defining themselves as artists. They instinctively prefer, as Double suggests, George Orwell's conception of blowing a raspberry at authority, including one's own.
"As soon as you start taking yourself seriously and bigging yourself up, either by saying that you have a massive political impact on the world, or that you're an artist, you risk starting to look like an arsehole" he argues. Yet while "I don't know how public subsidy of comedy would work and I don't know whether it would help, there's something quite irrational about the idea that it's unthinkable."
As his research shows, suspicion about arts funding in alternative comedy has always existed. Key figures in Alternative Cabaret, the group that largely established UK stand-up's left-leaning political conscience in the early 1980s, and whose "importance ... has probably been understated as much as The Comedy Store's has been overstated" were opposed to it on principle. He quotes Tony Allen and Alexei Sayle, with the latter declaring that "the best barometer of whether you work was any good was not whether some arts bureaucrat thought you were entitled to a grant but if people were prepared to pay to see it."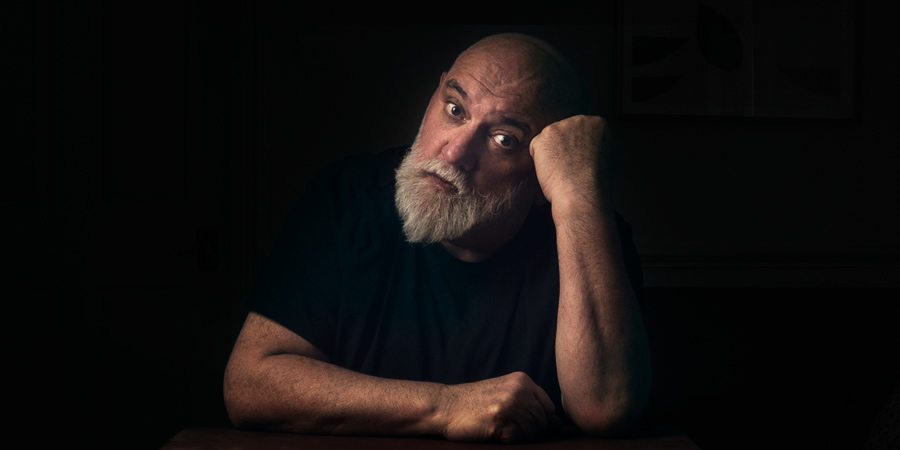 Double won't "completely dismiss that argument". But he suggests that it "masks" how "public subsidy was quite important in the growth of alternative comedy, through CAST New Variety".
CAST - an acronym for Cartoon Archetypal Slogan Theatre - was run by Roland and Claire Muldoon. Taking funding from the Arts Council and, subsequently, the Greater London Council, it offered abundant stage time for new comics. And in Double's estimation, it "became really, really important in growing the circuit... they were able to do huge numbers of shows that they needed lots of acts for."
Like many comics during Margaret Thatcher's premiership, Double became a stand-up while on the Enterprise Allowance Scheme, a government initiative that gave a small weekly income to new businesses. "This was really designed for plumbers and much more conventional businesses but it had very mixed success" he recalls. "But one really successful area was the arts. What it did was it gave people who were starting on the circuit a bit of time to develop.
"You could argue, as I do in the book, that it was the ultimate Thatcherite scheme and [alternative comedians] were going along with it, they were benefiting from it. But you could also say that to use that scheme to start up as a left-wing comedian is quite subversive in its own right."
Indeed, a persistent canard that many comics ascribe to and one his book challenges is that comedy, and specifically alternative comedy, doesn't change anything politically.
He's sceptical of the specious logic, presented elsewhere, that holds that to have an effect, comedy would need to "hit the really high bar" of bringing down a government. Instead he argues that alternative comedy's consequences were far more internal and fundamental, "changing our ideas of what was right in comedy, what was acceptable and what was not acceptable.
"Straight-up racism and misogyny in comedy before alternative comedy was practically universal" he says. "There were exceptions. But suddenly comedy became more questioning... That cliché, 'where are all the right-wing comedians?' Well, go back to the 1970s, that's where they are. And if you think that comedy changes nothing, then you shouldn't have any objection to any comedy, no matter how offensive you find it.
"Clearly, it has an effect. But if you're talking about racist comedy, it's not necessarily that racist comedy makes non-racist people into racists. But it probably bolsters racist people in their beliefs and makes them feel more justified in them. Well, once you've accepted that logic, you've got accept the logic that a left-wing comedian talking to a left-wing audience is going to send that audience out feeling bolstered in their beliefs."
Another persistent myth he challenges is the idea that alternative comedians were only ever preaching to the converted.
"Which is sort of bollocks. Converted to what? There was quite a range of left-wing opinion in alternative comedy and it's unlikely that there would be a perfect alignment between comedian and audience. Especially on the left where everyone hates everyone else on the left anyway. It's very Judean Popular Front."
Alongside the general trend towards rejecting racist, sexist and homophobic material, another defining characteristic of alternative comedy he identifies was that of self-authorship.
"When I was on the circuit, there was a real thing about it being material you'd written yourself" he reflects. "Occasionally there were things that you'd talk to other comedians about your act. But that was much more informal." He bemoans the modern trend for writers being enigmatically credited as "programme associates" when they write for more famous acts.
"I know people who do that sort of work and it's a sad thing" he maintains. "When it says written and performed by such and such and you know it was written by somebody else. I don't accept the argument that those people shouldn't be properly credited. There's no shame in working with writers. And the thing to do is credit them.
"As I understand it, the way a lot of the big name comics work, it's not like they get this script sent to their desk. Well, that probably is the way it works in some cases for television. But more often, if they want to do a routine about subject x or y, they sit down with their writer and they both work on it together. That should be acknowledged."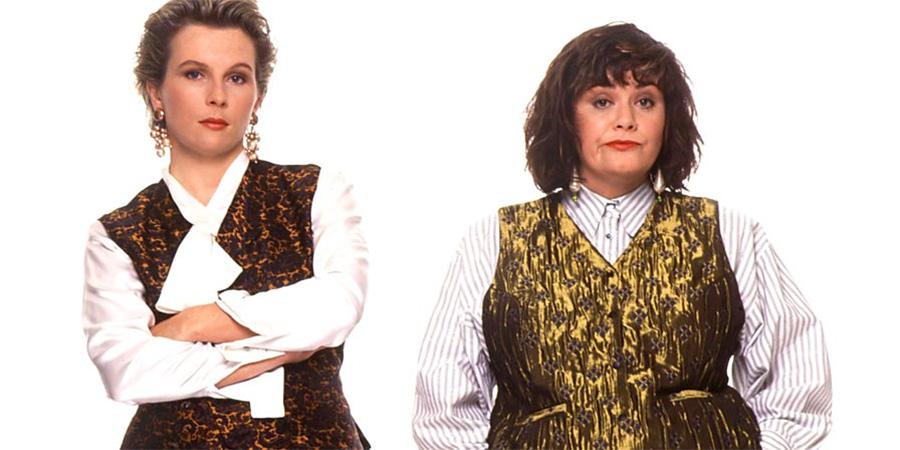 While Alternative Comedy: 1979 And The Reinvention Of British Stand-Up affords plentiful coverage to the likes of Sayle, Ben Elton and members of The Comic Strip, such as Rik Mayall, Ade Edmondson, French & Saunders, Nigel Planer and Peter Richardson, Double has also spoken to and hails other, largely forgotten pioneers, such as Andy de la Tour, Pauline Melville, Jim Barclay and Tony Allen, who were integral to forging the scene's early character.
"All of them had really important contributions to make and there were a few people like that" he reflects. "It was factional in the early days. There were people who went off and did The Comic Strip and there were those who did Alternative Cabaret. And The Comic Strip were the ones who had the vast success quite quickly. But as Nigel Planer said to me, even though they were strongly associated with alternative comedy, they were really not very typical because they were only on the scene for a short amount of time before they went off to do telly. And I certainly wouldn't denigrate any of that stuff. Rik Mayall and Ade Edmondson's double act was phenomenal.
"Part of the reason people like Tony [Allen] are perhaps overlooked a bit is because that wing didn't really have the conspicuous success that The Comic Strip lot got. They were overshadowed right at the beginning."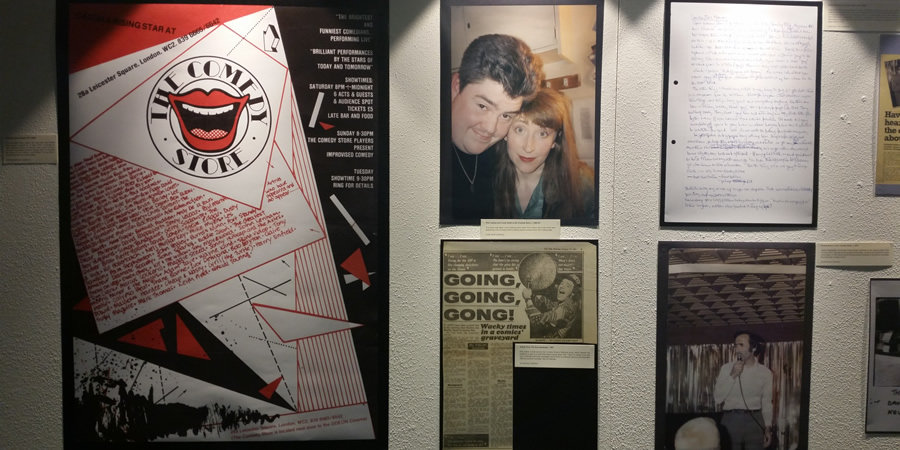 Similarly, and even as early as 1983, Double can identify that stand-up was coming to be the dominant mode of alternative comedy, edging out its more varied elements, the poets and 'spesh' acts who'd helped establish it.
He admits: "I was quite into that because I really like stand-up as a form. But over the years I've become more broad in my tastes. Certainly, I remember when I was starting out [in Sheffield], there were people around in the northern comedy scene, like Bob Dillinger, Kevin Sissay or Rory Motion, who were really not straight stand-ups at all. They were singers, and in Rory's case, they did weird puppets and things. And actually, I always liked them. And I used to do a bit of that sort of thing in my act as well. So I do actually lament the disappearance of weird ventriloquists, puppeteers and jugglers.
"That was another thing that surprised me [researching the book]. The extent to which Covent Garden street performers were an important part of the growth of the scene, poetry, the extent to which a particular contingent of street-based acts from Brighton were important, those things were really interesting. And it seems a shame you don't get that anymore. Some of those acts were so imaginative. Distinctive and individual."
So when live comedy eventually returns to the UK in more cash-straightened circumstances, are we likely to see more of these weirder, outsider acts, a return to the up-for-grabs character that the circuit had when alternative comedy was first establishing itself?
Certainly, in terms of how far comedians will go to challenge and even offend their audiences, Double recognises some correspondences between that early, politically-charged era, the circuit as it's become and how it might endure post-Coronavirus.
"The similarities would include the fact that comedians were going out knowing what could offend. You have to bear in mind that in the very early days, they hadn't known what the hell was going to happen because they were so inexperienced" he suggests. "And then once the scene became established, acts did have a sense of what an audience would accept or wouldn't. And there were some venues that were known for being particularly, as you would say now 'woke', where the audience were likely to raise objections. You knew you were going to get heckled if you talked about even quite mild things. So there are parallels in that sense.
"It's not a secret to say that I'm on the left and have always held strong left-wing opinions. But I think in the 1980s and now as well, what I find slightly dispiriting is the censoriousness of the left, I don't think it wins anybody over to your cause. The standards insisted upon are probably going to change anyway. For example, people on the left today are against coal. But during the miner's strike they were very pro coal... So I think actually it was kind of similar, but perhaps the particular things that audiences got upset about will be different. It's going to be very interesting."