Following four sell-out runs at the Edinburgh Fringe, a national tour, and more, the force of nature that is Margaret Thatcher Queen of Soho is set to perform a run of her show at London's Vault Festival. With that in mind, we asked the political superstar to suggest how we could fix the current dysfunctional government. This is what she wrote for us:
---
Hello dears! It's Margaret Thatcher Queen of Soho here, former Prime Minister and current global cabaret superstar. Well, it's not looking good for Theresa May. She's about as popular as a copy of The Female Eunuch at a President's Club fundraiser, her party is more divided about Brexit than liberals are about whether or not they can still watch comedy made by Aziz Ansari, and in a recent private meeting she was even mocked by Angela Merkel - think about it, she's such a joke even Germans find her funny!
But luckily for her I'm here to tell her how she could make it all better! As we all know a Prime Minister is only as good as the team around them (except for me, I was great despite those c***s) and so now I'm going to throw Theresa a bone by picking for her a perfect cabinet!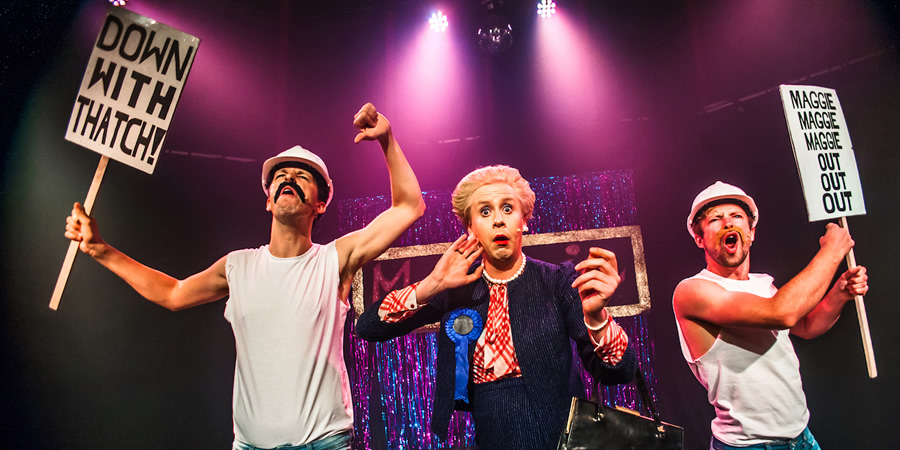 Chancellor: Rachel Riley
As much as I hate to give a job to another woman, I think Rachel has all the attributes for this role. She can count, she has TV experience and her legs aren't quite as good as mine. Also, her male opponents wouldn't be able to scrutinise any mistakes she makes as they'd be too busy trying to awkwardly flirt with her whilst asking for a consonant.
Home Secretary: Laurence Llewelyn-Bowen
No one has more experience with homes than this man. He'll give Britain such a garish redesign illegal immigrants won't want to come here! In fact we could pair up with Germany for a brand new series of Changing Rooms. We'll do the Reichstag if they do the Commons (then we'll complain about the stupid way they've done the Commons and make them do it again!).
Foreign Secretary: Boris Johnson
I don't think he's very good at his job, I just like that being Foreign Secretary keeps him out of the country a lot.
Defence Secretary: Paddington Bear
Paddington has a very simple motto: 'If you're kind and polite, the world will be right.' I'm sure it will be easily applicable to the cyber terrorism threat posed by Russia, the warmongering of Kim Jong Un and Donald Trump and the ongoing situation in the Middle East - after all, surely nothing can be so complicated that it can't be solved with a marmalade sandwich... Right???
Health Secretary: Charlie from Casualty
Provided television hasn't been lying to me, he knows his hospitals. Also, he's had a lot of practise at the 'I feel your pain but there's nothing I can do' face, which is the one health secretaries pull every time hospitals ask for more funding. Plus he's been doing the same job for 30 years. He deserves a promotion!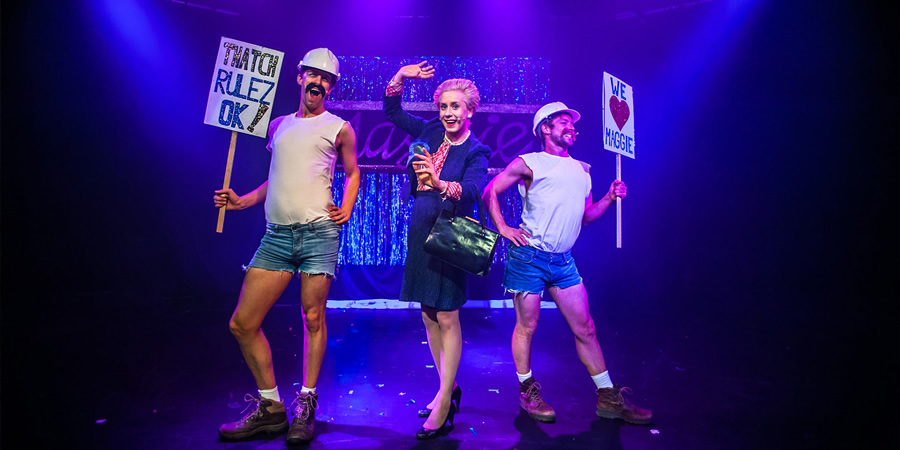 Education: That bloke from Educating Yorkshire who copied The King's Speech and got the stuttering boy to wear some headphones so he could talk to the whole school in assembly in that Facebook video we all watched that made us cry
Y'know the one! Him.
Transport Secretary: The Fat Controller from Thomas the Tank Engine
Yes, his nickname isn't very PC, but still I think Sir Topham Hatt is the right man for the job. The trains will run on time, he'll make his employees sleep in sheds and if the unions complain he'll brick them into a tunnel like he did with Henry.
Environment Secretary: Sir David Attenborough
Sir David is so trusted that if he told us toilet paper was bad for the environment we'd stop using it!* Whilst he's in the job he could also make a nature programme about the House of Commons - Tory Blue Planet. Plus he'd know all the latin names for the dinosaurs in the House of Lords.
(*He won't be allowed to say that however, because of all the donations that we've had from oil companies!)
Brexit Secretary: Prince George
Let's face it. He's probably got as good a handle on it as the people currently in charge.
Prime Minister: ME!
Face it, I'm both the hero Britain deserves AND the one it needs right now. My Brexit will be harder than John McDonnell after reading his copy of Das Kapital, I'll push Donald Trump down the stairs rather than hold his hand, and I'll unite the Tory party using the power of 'mummy issues'. And as for attracting the youth vote... 80s chic is all the rage at the moment and there's nothing more 80s chic than Maggie!