Festive Late Night Gimp Fight
These few weeks around Christmas throw up so many evocative sensations every year: the colourful twinkle of the fairy lights and tinsel, the warm crackle of chestnuts roasting on an open fire, and the smell of Late Night Gimp Fight, sweating buckets for our entertainment, right through the festive season and into the otherwise bleak midwinter of January.
Yes, these five hardy boys - not to be confused with The Hardy Boys, mythical brothers who used to follow a teen detective called Nancy Drew around - are hunkering down at the Soho Theatre for three weeks, from December 18th. The Gimps are older now, hardened by years of onstage high-jinks and some character-building TV experiences, but are they wiser? We will find out.
Actually the popular sketch troupe made an ambitious but also more sensible return to the Edinburgh Fringe this summer, if that makes sense: they only popped up there for a few gigs a week, but what memorable gigs they were. As David Moon of the Gimps explains below, their new show - directed by Soho Theatre artistic director Steve Marmion - features by far the most elaborate prop they've ever come up with.
Dare you miss this festive version of that show? And even if you do dare, they're still on in early January - what else are you going to be doing? Exactly.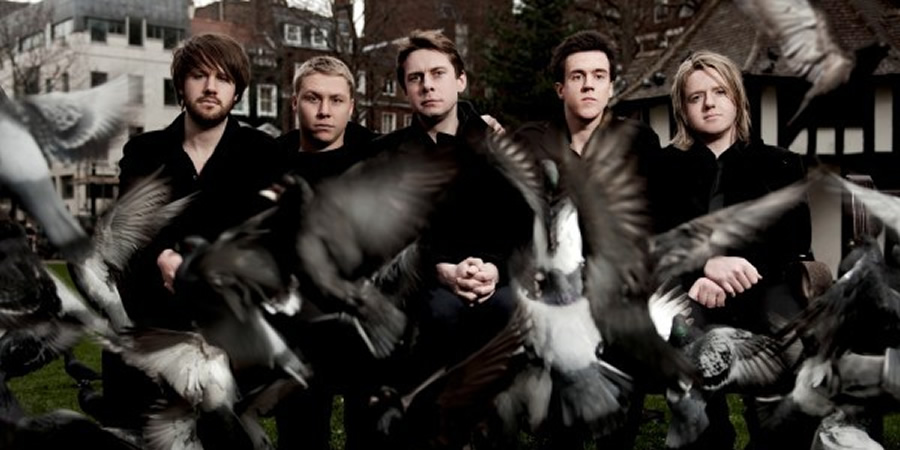 How has this bonkers year been for the team, David? Any controversies?
It's been a relatively scandal-free year for Gimp Fight. We starting gigging again, made our first new show in four years, returned to Edinburgh, booked in a three-week run at Soho Theatre, and continued to disappoint our parents. Oh, and Paul got engaged.
Was your Fringe noticeably different, now that the Gimps are older, and presumably wiser?
This year's was the most enjoyable Fringe we've had I'd say, because we did it - in the words of our friend Alison Thea-Skot - like "diva dads". We went up on Thursdays, did three shows each week, then came back on Sundays. We even showered, ate vegetables and slept during the week when we weren't there. We really are grown-up Gimps these days!
Your director apparently had grand plans for that show - how did they manifest themselves?
It ended up being a very large scale, not to mention expensive, show to put on. We had one prop that cost almost a four-figure sum (you have to be pretty confident about a gag to blow that much money on it!), we had a supporting cast of gimps from Soho Theatre's Young Company, a moveable set, and more dance routines than ever before. It now means that when we come to tour this show, we essentially need a tour bus the size of Cirque du Soleil.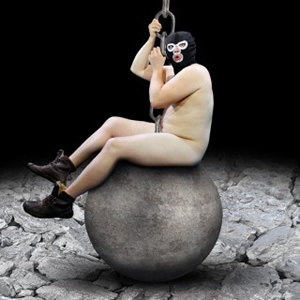 Imagine that the Gimps are all stuck on an island together on Christmas Day - talk us through how that would pan out.
It would be hellish. We freely admit that we each have various annoying habits that we know wind the others up, so if we were trapped for any significant amount of time together it would inevitably descend into a Lord of the Flies meets Hunger Games style fight to the death. I imagine we'd eat Richard first.
Do the Gimps have a rule re Christmas presents? Is there a Secret Santa?
Our Christmas tradition is to go to MEATliquor, eat our own body weight in chicken and burgers, and then force Paul to drink so much jäger that he's sick. It really is what Christmas is all about.
Last time we spoke, you came up with The Gimpcracker, a Gimp Fight ballet; reckon Soho would be up for it next Christmas?
I think The Nightmare before Gimp-mas might be better. Just imagine the shock on a child's face when they see a gimp coming down the chimney instead of Santa. Actually, that sounds all kinds of wrong. Not entirely sure Soho Theatre would go for that.
This run moves into January too - was this a conscious decision to lift the nation's post-Xmas gloom?
Absolutely - I mean some might say putting on a show at 9.45pm on Tuesday 2nd of January is... how shall we put it... optimistic. But I reckon we're the perfect antidote to the January blues, so come on down and embrace the new year by laughing at five men who are old enough to know better. It's bound to make January seem a little less bleak when you see what we do for a living.