Ahead of the Hoopla Impro festival (26th-27th April 2019), Hoopla's director Steve Roe explains why improvised comedy has exploded in popularity in recent years...
When we started around 14 years ago there wasn't a huge amount of improv shows in London. There was The Comedy Store Players and Grand Theft Impro doing a great job, but mostly it was a couple of groups spread across London performing to a handful of friends in pubs. It was good fun, but not very well known. We just happened to start in the slight dip between Whose Line Is It Anyway? and the new wave of modern improv.
Now there are 100s of improv groups across the UK, and improv classes have become one of the most rapidly growing hobbies in the country with 1000s of people doing classes every year.
Especially in the last five years the improv scene has exploded, with improv theatres across London and the rest of the UK popping up. To help celebrate this, Hoopla are hosting a UK & Ireland improv festival this weekend.
But why has improv grown so rapidly the last 5 years?
Increased Professionalism of Shows
The Comedy Store Players have always put on an amazing professional show to sold out crowds. Then around 8 years ago there was an additional drive from groups like Showstoppers and Austentatious to make improvisation a mainstream show that could fill West End theatres. Dylan Emery from Showstoppers was very influential to the improv community, and very generous in helping the improv scene in general to become a professional art-form.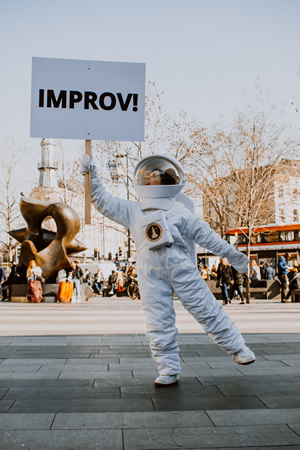 Simultaneously there was a drive from improv companies like Hoopla and The Nursery to create improv specific theatres so that new shows could be developed and we could grow the overall UK improv audience.
Different improvisers from different improv companies got together and worked hard to make improv for professional and take it into the mainstream.
Famous Improvisers
Tina Fey and Amy Poehler also helped the improv scene. When shows like 30 Rock and Parks & Recreation took off they mentioned improv all the time in interviews. What had been known to comedy actors for years was finally also known to the general public - improv training was a valid form of professional acting training and helped create amazing shows.
This has had a continuing knock on effect on our nights in London. We used to get no TV or media interest at all, it just used to be us performing in a pub to our mates, but now we regularly get agents and comedy producers coming along to check out our most popular shows. We've had a number of people recently go on to make comedy sketches with BBC Three after first being spotted on stage at Hoopla.
But TV has had another unexpected effect....
The Antidote to Screen Time
It might be a coincidence, but the rapid rise of improv as a hobby has coincided exactly with the rapid increase of screen time, TV box sets and social media.
We get up, look at a phone, look at a phone on a commute, work at a commuter, look at a phone on the bog, get home, watch a box set while checking social media, go to bed, check phone again before going to sleep.
At age 75, the average British person will have spent more than twelve years of full 24-hour days watching television (the British Psychological Society).
Doing an improv class offers an immediate antidote to that. There are no screens, no power points, no phones. It's just you and the other person, making up things in the present moment.
People are coming to improv classes to get out of work, get off social media, get off tinder, get into the real human world and play. Most of all it's a huge laugh, and we all need that.
It's like yoga for your soft skills.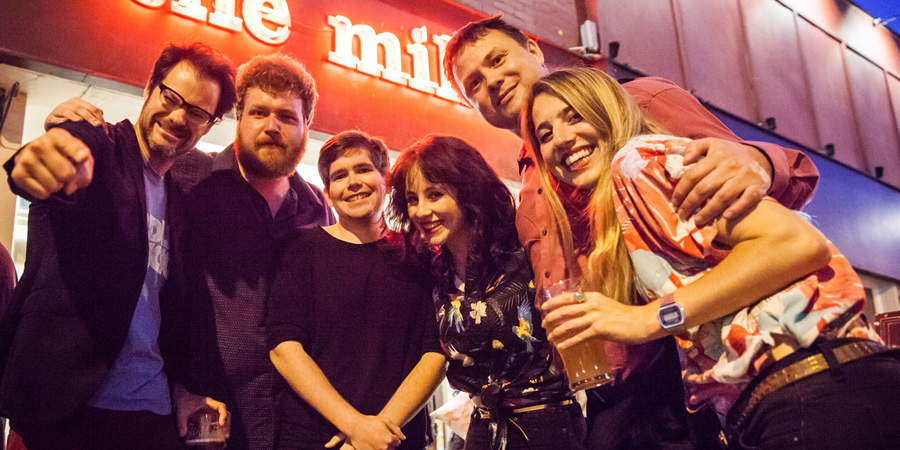 Audience connection
In Britain there used to be a huge amount of audience interaction in our theatres. The Shakespearean crowds would talk and shout out through performances, and later on Joseph Grimaldi would star in lively comedy plays that were so popular they had to screw the doors shut to stop people spilling out onto the street.
But following Stanislavski and others at the start of the 19th century realism was in, and the fourth wall seemed to descend between actors and audience.
Audiences started to become passive and watch something, rather than be activate and participate in something. Even theatre design changed, with plays going further and further back behind the proscenium arch and actors feeling safe behind a fourth wall boundary between light and dark.
But TV does passive entertainment much better than Theatre, it's got special effects and stunts and everything and way more budget.
In my opinion the main way Theatre can fight back against TV is by being active and open to the audience, and improv is one of many theatrical artforms that offers this as the actors can change the entire show moment by moment and respond to the audience.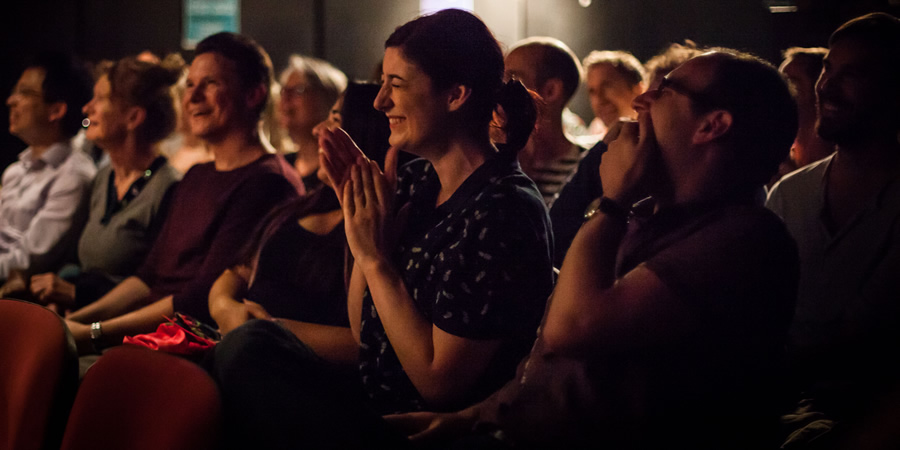 Improv is helping people work in a complex world
The Universe is more complicated than one mind alone can comprehend. Not long ago it was possible to read all books on science, philosophy etc in fact they were all wrapped up together into one subject.
Now the expansion of total human knowledge far outstrips the ability of a human to keep up with it and is rapidly growing and changing. You are never going to understand the whole world, there's too much to understand, but you can understand bits of it, and by working with others you can get a greater view and make the best decisions.
Improv teaches this listening and collaboration in a fun way, and - because of it - companies across the UK are now using it as part of their ongoing professional training.