Hay Festival 2019 preview
The Hay Festival (in Hay-on-Wye, Wales) is well-known as a sacred haven for all things brainy. In an age increasingly fond of snappy soundbites, frantic short-form news, and algorithmic recommendation, the Hay gets those creative juices flowing with more than 600 insightful speakers across 11 days (23 May - 2 June 2019), sharing in-depth conversations, lectures, discussions and panels on the most pressing issues of the day.
But never fear - there's oodles of comedy, too! Alongside all the seriousness comes a wonderful array of stand-up talent, with names such as Jo Brand, Mae Martin, Sandi Toksvig, Robin Ince, Jimmy Carr, Paul Merton, Sindhu Vee, Bill Bailey, Natalie Haynes, Marcus Brigstocke, Sara Pascoe and Nish Kumar set to bring the house down each and every evening. It's a veritable who's who of British comedy!
After a full day soaking up the cerebral policies of the Festival's political, literary, and philosophical pioneers, there's nothing better to round off the entertainment than a first-class comedy gig from one of the biggest names around. The humour puts it all into perspective in a relaxing, enjoyable way.
A little round-up of the highlights to whet your appetite...
Marcus Brigstocke will be performing his sell-out show Devil May Care on Friday 24 May 2019. In this age of political rifts, yah-boo shouting-matches, polarised opinions and evil-name-calling ("Snowflake", "Remoaner", "Trot", "Libtard", "Brextremist", "Piers Morgan"...), who better to arbitrate over this strange set of circumstances than the one and only Lucifer himself? Having enjoyed Brigstocke's role as team captain on Argumental and as host of The Late Edition and I've Never Seen Star Wars, I'm excited to see what the Devil himself has to say on the state of humanity in 2019.
Sara Pascoe's uber-successful LadsLadsLad will be coming to the Hay on Saturday 25 May 2019, 10pm. With brilliant timing and flair, Pascoe recreates a stag-do for the thinking person, sharing candid stories of romance, awkwardness, and break-ups but always finding humour amidst the heartbreak. Ever-present on our TV screens in recent years in such fare as Live At The Apollo, QI, Mock The Week, Frankie Boyle's New World Order and Taskmaster, I'm looking forward to seeing this critically-acclaimed show descend on Wales.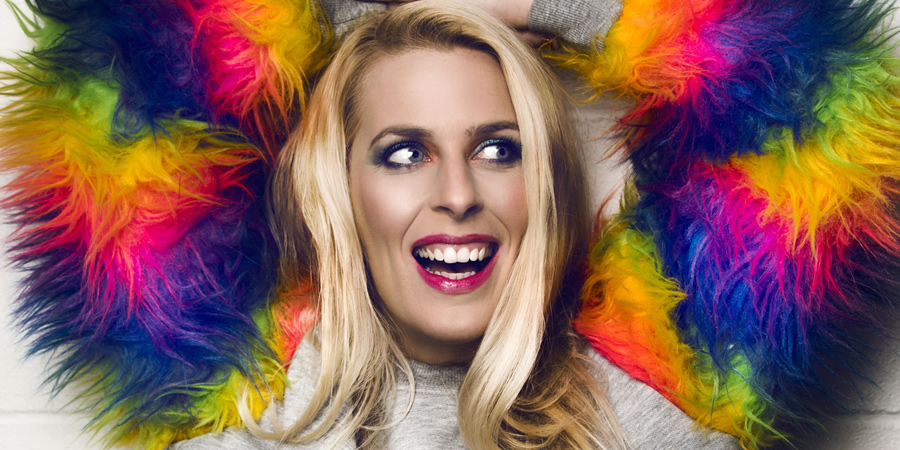 Bill Bailey brings his Larks In Transit tour to the Hay on Sunday 26 May, combining his trademark musical virtuosity and intelligent sparkle with a healthy dose of ingenious, sharply political wit. Want to see the Stars and Stripes reimagined, or hear a symphony composed from a ringtone? Not to be missed!
Following the success of satirical news show The Mash Report, on Tuesday 28 May Nish Kumar will be performing a brand-new show about mankind's capacity to shoot itself in the foot, never missing an opportunity to miss an opportunity. Is the world coming to an end? Are we all doomed? Find out here - thrilling comedy from a man at the peak of his powers.
Elsewhere, BAFTA and Perrier Award winning Dylan Moran (Friday 31 May) offers his characteristically ironic take on everyday miseries and disappointments in the critically-praised Dr Cosmos Live at Hay, with a deadpan style that disarms, devastates, and delights in equal measure.
On Saturday 1st June there's a tough choice between the boundary-pushing Jimmy Carr, who ruffles feathers with a deluge of the crudest, most politically-incorrect jokes you can imagine (you've been warned!), or the gentler, but by no means less caustic comedy of Sindhu Vee. With a show based on loving your children, spouse and ageing parents, even when the going gets tough, Vee is Edinburgh Comedy Award Best Newcomer nominee and a mainstay of shows such as QI, Have I Got News For You, and Alan Davies As Yet Untitled.
What's more, early risers should definitely check out three different Early Edition events (Wed 29 May, Thursday 30 May, Friday 31 May). A little light ridicule, mockery, and fun starts the day as satirists Rachel Parris, Marcus Brigstocke and Andre Vincent take an irreverent look at what's tickling the nation's fancy - and driving it to splenetic fury - in the morning papers.
See you there!