As Geoff Norcott prepares to hit the road with his latest tour, Traditionalism, we sat down with the openly Conservative and Leave-voting stand-up to talk about politics, social divisions and the root of his comedy. Below are highlights of our chat, but to read his thoughts in more depth and on a variety of current topics, see the full, long version of this interview
---
You had a successful run at the 2017 Edinburgh Festival Fringe with Right Leaning But Well Meaning, a mix of politics, social commentary and family life. What's in the Traditionalism tour?
I'm really interested in the culture clash and the wider issues that cross the traditional left-right divide. Once upon a time, our parents or grandparents would have used words that are now considered homophobic. A lot of these generations are still coming round to "gay". Then it becomes LGBT. Then that moves on to LGBTQIA, and beyond - there's an emerging schism, where once it was almost a choice to be politically correct, but now people haven't got the time to keep up.
I quite like speaking up for those people. The fact that they don't use the right words doesn't necessarily mean they're anti something, they're just not aware of the terms changing. They're not having the same debates. A lot of people aren't even in on the debate.
The big tension at the moment is gender, which I think is hugely driven by politicised social media. For most people in Britain their main daily concern is not with destroying gender orthodoxies. Comedically, men vs women material has been really passé for a long time, but suddenly it feels really vibrant again.
A lot of women who still want traditional masculinity in men. The liberal narrative is that what all women now want is an intuitive guy who can make a purée ... but in the real world, it's more like "well actually it'd be really useful if you could do some of that practical shit like my dad used to do".
I talk in the show a bit - as I touched on in Right Leaning - about becoming a father, and realising that deep down somewhere I'd been expecting to do very little and kind of bluff my way through it. I'm not suggesting that's an acceptable thing to think or feel; and I look around the audience and women never seem angry or annoyed. The response is more relief, that at least someone's being honest about these issues of sexual politics. I take that kind of thing up in the show and acknowledge that it's weird I think this.
A lot more social commentary then, rather than party-political?
I was thinking, as much as it is Brexit vs Remain or Tory vs Labour, that comes from something deeper in people. A lot of it feels like it's becoming more like the US, where it's liberal vs conservative, traditionalism vs progressives - or people who see themselves as progressives. Whether it's about what acronym people want to be known by, how many letters are in it this week, what gender individuals want to be assigned.
There's a weird non-binary divide in politics now, where you can be straddling lots of different axes at the same time. It got me thinking: with how politicised social media is, it's streets ahead of what normal people can keep up with. Normal people in the country, just living their lives. The majority aren't on Facebook, and the ones who are aren't using it as a political tool. It's impossible to keep up.
The sexual harassment scandals are a good example. Some of the left-wing editorials have been just adopting it for their own agenda. "We need to raise our boys differently." Who's 'we'? Who's 'our'? I bet you don't mean you. I bet you mean those great unwashed working class people who can't be trusted.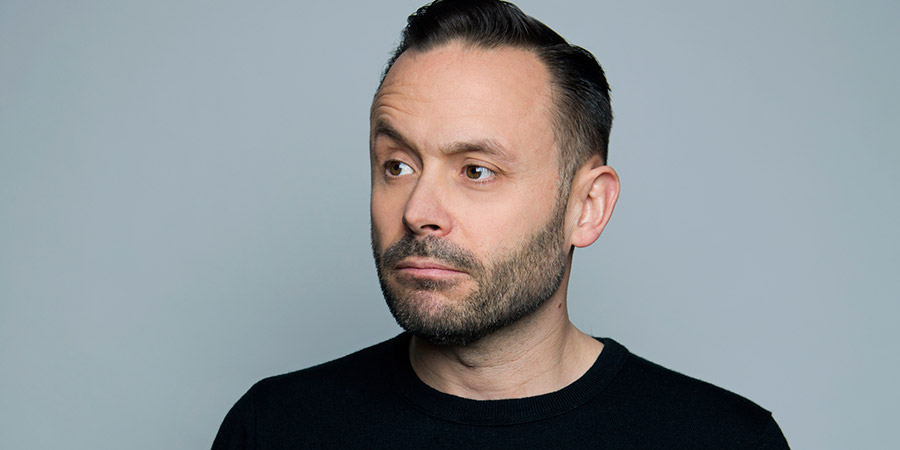 What about Brexit?
The reaction to the Brexit vote by the metropolitan liberal set, I thought really highlighted their view of "you working classes are there to return us to power", and "you just do the right thing and we'll throw you a bone once in a while". Labour's problem is that it exposes a massive schism in the movement.
If the Tories make an absolute arse of it, it could spell disaster for them. But personally - and it's a big shout at the moment - I can't see any other ending than for the Labour party to split, long-term.
The people who voted for Brexit are the radicals who see something different in where the country's future is going
I think what is funny is that for the remainers, the end game - they say the most important thing is to stop Brexit, probably by forcing a second referendum. At some point they've really got to stop insulting the 17 million leave voters. No argument was ever settled whilst you're still calling each other cunts!
It's a good source for comedy really. People often say, "How can you do comedy from the right, you can only do comedy that punches up?" But there are different establishments. The cultural, the artistic establishment, is an incredibly powerful thing! In my satire, I operate on the three Hs: hypocrisy, hyperbole and hysteria. If there are any of those - or ideally, all three! - then you can have a go. Those are valid things to have a pop at.
There was another woman in a 2016 audience saying to me about Brexit, "the thing with Europe, if you think it's wrong you should stay and fix it". We argued a little and then she left. And I'm there thinking "you couldn't contradict yourself more adroitly than just to go 'oh fuck it' and walk out"!
How did you first start writing and performing as a right-wing comic in such a left-dominated field?
There's a perception amongst some that I've artificially created myself as a right-wing comic, I noticed a gap in the market for a right-wing comedian. The truth is that it was in 2013, no one was really talking about it. The coalition was still in so politics wasn't as tribal as it is now. For the Leicester Comedy Festival, I felt I wanted to do something slightly different but I didn't know quite what. Then my wife said to me "well you're a Tory in comedy, that's weird isn't it?" and I thought "yeah, I guess it is a bit" so I did about 15 minutes about that in the show, just to see what I could do. But the show felt so different to what I'd done before, got nominated for Best New Show, and there was a real buzz around it.
It grew from there. I've certainly pushed more into being a right-wing stand-up and trying to fill that gap a bit, but the original decision was very organic, maybe something psychological "how can I make this as difficult for myself as possible, what is it about me that's the opposite of what I was as a club comic?" As a club comic you're desperate to be liked. As a political comic you're willing to be hated.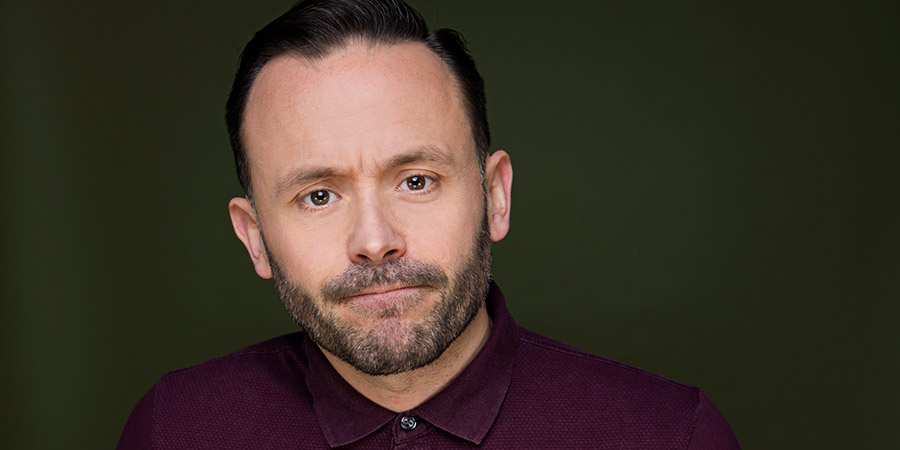 I was doing a routine about Corbyn and one woman got all upset and said "stop making jokes about Jeremy", as if he's not a powerful man.
What's the division in comedy between love and hate?
Mrs. Brown's Boys is a great example. Every year it creams it in the ratings, people love it, and it gets 2 million more viewers than X Factor or whatever. Yet the comedy industry thumb their noses at it, find every criticism of it they can. A sitcom, stereotypical? Really? Its portrayal of a gay character is stereotypical - well its portrayal of everyone is stereotypical! That's what studio based sitcoms tend do to, that's how it's identifiable. Upstart Crow is a brilliant show, really funny. It's doing well, but there's nowhere near enough love for the show because it's studio-based, it's warm, it deals in some maybe old-fashioned certainties about men and women, in an indirect way. I love things like Catastrophe, but I like to sit with my family and watch something we can all enjoy, you know? I'm not going to sit and watch Catastrophe with my fucking grandparents! Maybe I'm wrong, maybe that's just my choice...
That's probably evidenced in the viewing figures.
Yeah. I'm glad that both shows exist. I'm glad there's something like Mrs. Brown's Boys keeping audiences tuned in to the very idea of studio-based, family sitcom, and I'm glad there's Catastrophe doing something different.
It's good to have different styles of comedy; in the end they all support each other by getting audiences watching comedy on TV. Mrs. Brown's Boys certainly shows there are still huge viewing figures to be had for that style of sitcom.
Exactly. What I like about it is it goes for the big laughs. There's nothing wrong with that. I'm not saying I enjoy all of every episode, but I enjoy the ambition and the scale of it. It's kind of like U2: I like they fact they want to play stadiums, marrying artistic credibility with a song that's big enough to get tens of thousands of people waving their hands in the air. I think that's the epitome of ambition. I'm currently trying to sell out 85-seaters in Southend.
Who should come to see Traditionalism?
I do want to make everybody laugh, and as a so-called political comic, the difference is I'm not trying to exclude anyone, I want the left-wingers and Labour voters to come as well. I think that's more fun. Watching, as often happens somewhere like Edinburgh, them relent and giving those reluctant laughs is the best sound of all. If you're doing a routine and the audience is there for you, but there's one person doing a lot of arm folding, you can deal with them bit by bit, try to bring them into it. The last thing I want to do is create my own echo chamber - that's the complete opposite of my original point.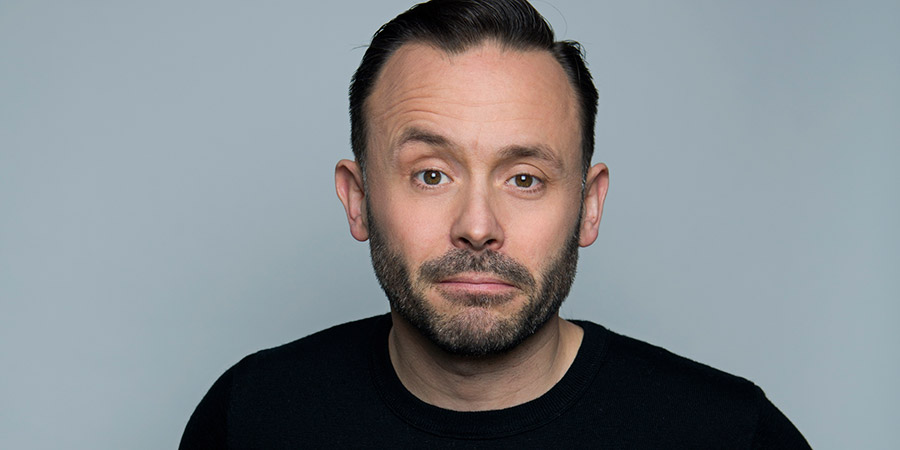 Are audiences outside the metropolitan centres different, more right-wing, more reflective of the results at elections? Or are they similar because they're still a comedy audience?
It depends. When I did my tour show in Bristol last year - obviously Bristol is very left-wing, very remain - they came to be challenged. Even in London, once the audience shows up and is there for me, they're there because they want to hear something a bit different. Interestingly, the young Momentum Corbyn types are pretty cool; it's the older dyed-in-the-wool socialists who are the most likely to kick off. They've spent a whole lifetime with this simplistic view, Jedi vs Sith, Left vs Right. Maybe they've had however many years of political comedy where someone being anything other than scathing about the right has never happened. So they're more likely to become problematic. It challenges them.
Let's be honest, I get more of a sympathetic ear if I'm in Southend than in Manchester. But that's the good thing about doing a tour like this, it's not a simple stand-up show where you just reel it off. You vary it slightly, not always the content but the tone maybe. You can tell when you walk out, and then do a couple of jokes very early on in the show, deliberately to test.
If you assume the audience is going to be of a particular opinion, you can make mistakes. You look at places and go "well they all voted remain" or "they all voted leave", but even in London 40% of people voted to leave. That's a lot of people. Similar in all the city centres; in Scotland too, 38% voted leave. More than a third. These absolutisms of saying "this place voted leave" or "this place voted remain" - no matter the overall outcome, in every single place there are a large body of people who wanted stay with, or leave, the EU.
Any political predictions for the next 12-18 months?
As the genuine departure from the EU becomes more and more of a crystallised reality, the desperation for some will kick in. It will get way more adversarial. Could Brexit still be stopped? I think we're past that point already, but "it's the economy, stupid". There's a level of economic impact that could change anything. That's true with every government in history of course, could be to do with things that aren't remotely related to Brexit. But hopefully, from a selfish point of view, it continues to be fucking ridiculous for as long as possible, so that political comics like me can continue. It gives us new stuff to write about!