Live comedy is an unpredictable beast, like a bucking bronco but with less post-show groin pain. Well, hopefully. BCG pitched up in Galway for this year's Vodafone Comedy Carnival and saw a hefty bunch of splendid performances - which we wrote about here - and also enjoyed some quirkier insights, from danger-sarnies to balloon vandalism.
Bar Laughs, Yurt Hurt and a Latecomer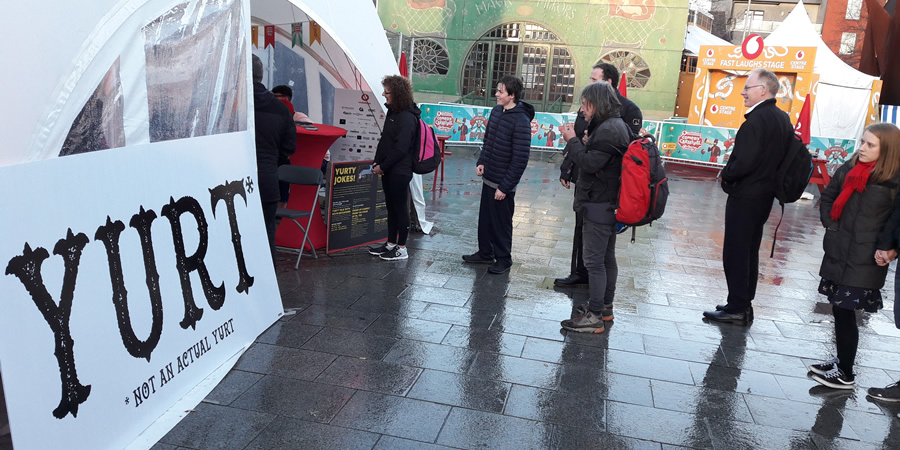 Upstairs at the Kings Head on Friday afternoon we're almost treated to what must be a rarity: improv veteran Stephen Frost doing regular stand-up. His old mucker Ian Coppinger - compering - makes the enquiry due to opener Marlon Davis running late, having been pointed to the wrong venue. No need: Davis runs up three flights of stairs, straight on stage and absolutely nails it. What a pro. No wonder he's wearing a tracksuit.
Headliner Phill Jupitus is at an ironic disadvantage to the other acts at that gig, due to not having Phill Jupitus in the audience - he's one of the great gig-lifting offstage laughers. He could get bookings just to stand at the bar.
There are some issues with Eyre Square venue The Yurt, just before the fest - problems with a certificate, or similar. So the organisers take impressively decisive action, ditching it completely and quickly rustling up a regular tent instead. The one-off Yurt (Not an Actual Yurt) venue is born.
Bread and Circuses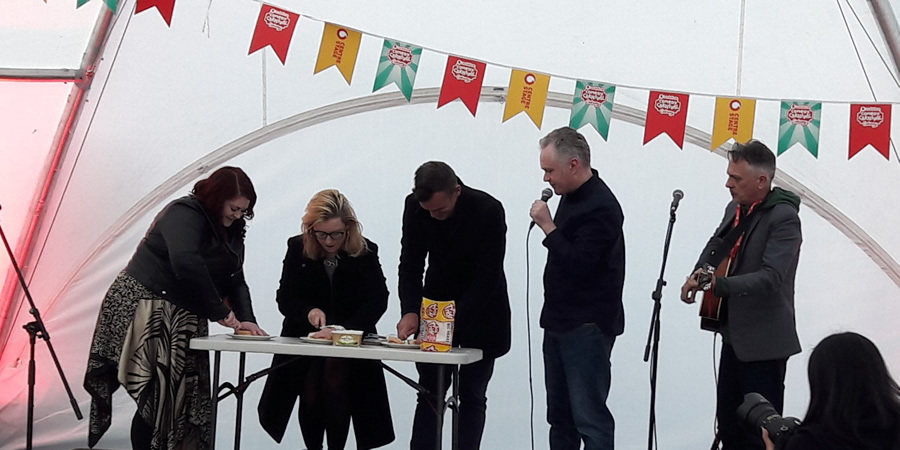 In the Yurt (Not an Actual Yurt) on Friday, the Stars of Father Ted - Joe Rooney and Patrick McDonnell - stage their own mid-show version of Craggy Island's Lovely Girls competition, including another rarity: onstage sandwich-making. One over-filled effort is described as "a heart attack on a plate," which probably won't be popping up in Greggs anytime soon.
Elsewhere in Eyre Square, there's comedy while-you-wait - a little hut next door to the circus-like Spiegeltent features comics zipping on and doing a few minutes when a big queue gathers outside: handy distraction when chilliness occurs.
New Zealander Jamie Bowen elicits good-natured boos early in his set at the New Town Theatre. "Nice to be back in the UK..." says Bowen, before urgently correcting himself. Hey, he'd flown a long way.
iPod-Surfing, Little Scarves and Balloonacy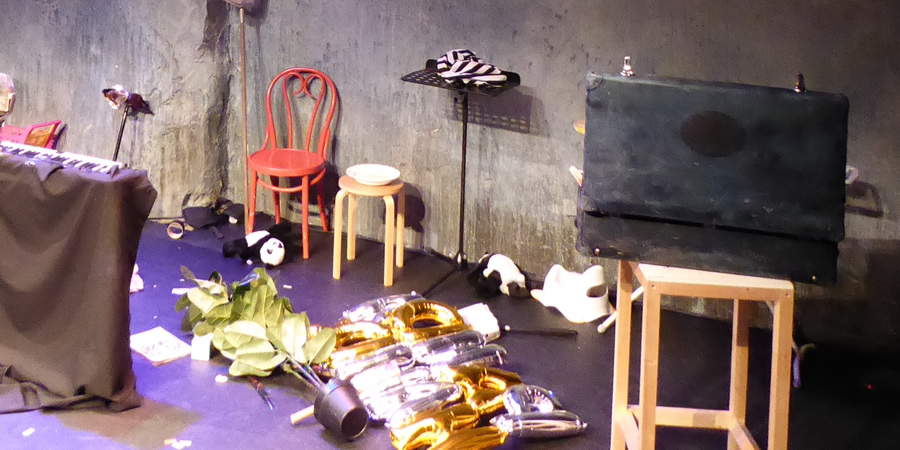 Paul Currie skilfully avoids catastrophe at Karl Spain's Late Night Karlnival. First he leaves his iPod in the tech booth: cue a rather lovely crowd-surf, as it's passed toward the stage. Then he drags a guy from the audience, realises a vital prop is missing, so improvises with a whole different sketch in which he plays a classic rock keyboard tune on the dude's back. Seamless.
Abigoliah Schamaun then adds an extra prop issue by knackering one he did bring: a giant wordy balloon ends up in bits when she smacks Spain over the head with it, after a mock-offensive comment. We notice it's sellotaped together for Currie's show the next day.
And finally, on Sunday evening, Roisin Dubh compere Kevin McGahern is fascinated by a punter's jaunty little scarf. It turns out that two dozen adult Scouts in the audience. Much neckerchief-based merriment ensues. But did they give him a badge afterwards?