Casual Violence interview
Sketch group Casual Violence (Alex Whyman, David Arrondelle, Greg Cranness, James Hamilton, Luke Booys) are performing their final live show, Hang The Suits, this Saturday October 12th at the Pleasance in London, to celebrate their tenth anniversary together. We sent our most hostile interviewer, Sebastian Owl, to speak with the group during one of their rehearsals.
After ten years of working hard making sketch comedy together, Casual Violence are finally quite good at it. Why quit?
Greg: We wanted to go out on a mediocre.
Luke: It's nice to have reached a level of competence, and to have made some stuff that I think we're all pretty proud of -
James: Speak for yourself -
Luke: Making live shows is a big time commitment and a logistical nightmare for five people, but we're still going to be making #content because we like making #content.
Your comedy is regularly described as "dark", "weird" or "unsettling" - sometimes even "sad". Why isn't it described as funny?
Dave: Have you been speaking with all of our parents?
Alex: Everyone tries to make comedy funny, we wanted to go at it from a different angle where it wasn't enjoyable at all.
Your shows in 2011 and 2012 were nominated for Malcolm Hardee Awards for Comic Originality. Does it bother you that you became less original over time?
James: Being original is really hard. We found it was a lot easier on our schedules if we were a bit more derivative.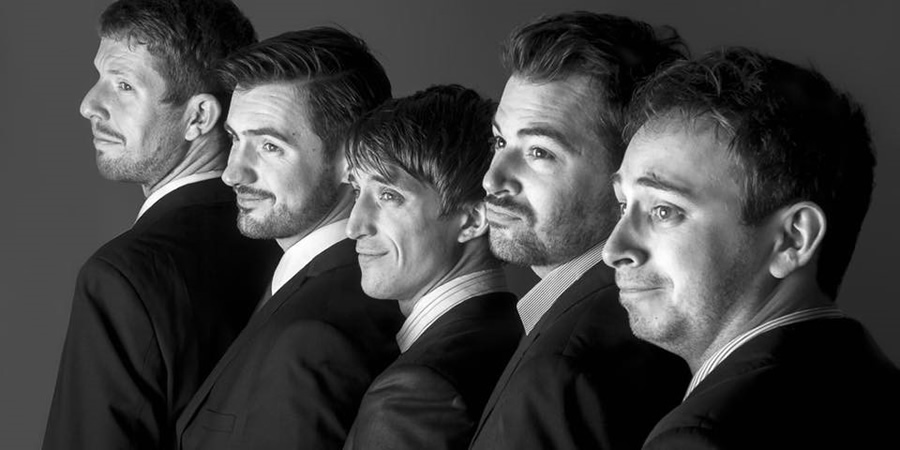 You took shows to the Edinburgh Fringe for six consecutive years. Most acts who do the Fringe end up with their own radio show or TV appearances after three festivals. Why did it take you twice as long to achieve half as much?
Dave: Hey! We had one Radio 4 appearance! That totally justified the thousands of pounds and hours we wisely invested.
Luke: All of those successful sketch acts look really old now. Fortunately I have aged relative to the amount of success I've achieved, so I still look 25. Who's the real winner?
But you're a group of five straight white men. Why are you not more successful despite this advantage?
James: I think it's mainly because not all of us are upper or middle class.
You've made a lot of short films over the last two years. They are all exceptionally well made. Does it bother you when people tell you that instead of saying "they are all exceptionally funny"?
Luke: It's nice to experience a response that isn't "I thought it was... interesting".
Did you switch to filmmaking so you don't have to listen to audiences not laughing at your jokes?
Alex: Yes.
Dave: In all seriousness, I think spending all our time and money on material that's there forever is a more sustainable existence for us. We had a blast creating and performing live shows, but there's only so much you can with them before the disappear into the void forever.
James: Ooooh, see if you can spot the one sincere answer in this interview.
This Saturday, on October 12th, you are performing your last ever live show at the Pleasance in London. It's also your first live appearance in two years. Why did you choose to do this show instead of just letting people forget you exist?
Greg: I know! I'm actually a bit terrified. Am hoping I can remember how to do a sketch!
James: Having stayed together for a decade feels like quite a milestone - sorry, millstone. We thought it would be best if people knew for certain we were going to stop doing live stuff and had no underlying anxiety that we might return to the stage one day.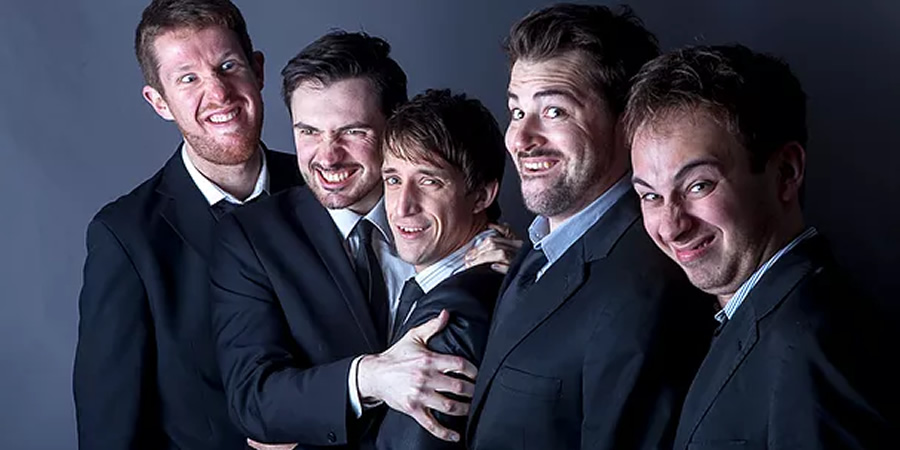 Your stage shows always have a keyboardist performing a live musical score and occasionally singing songs. What other cheap gimmicks can we expect?
James: Unfortunately for us, our musician Adam is not a cheap gimmick. He's a very expensive gimmick. He left the group in 2013 and we had to pay him quite a bit to convince him to perform with us again this week.
Luke: We were going to include some gratuitous nudity like all the other sketch acts, but Alex is afraid his students (he is a physics teacher) might come and watch it.
You recently launched a podcast called The Sound of Casual Violence. Did you think the world was short of podcasts?
Dave: We're experts at creating hit and miss content for a crowded market for little-to-no pay. Podcasts seemed like the natural progression.
Alex: Also, the fact you can do so many takes means the audience don't realise how bad we are at acting.
What will each of you do with all your new spare time once the final show is over on Saturday night?
Greg: Ah, now that would be telling.
James: Greg won't tell any of us what he plans to do. He's so mysterious.
Alex: Start a family. Raise them all to be sketch comedians and do this thing right next time round.
Luke: When asking the question "how can I best use my time to benefit as many people as possible and the world as a whole?" the most obvious answer is 'of course performing in a largely unknown sketch comedy act'. After this I may embark on other ego-free pursuits such as screen acting, or founding a cult.
Dave: I'll probably sit by my phone and wait for James to tell me where I need to be and what time I need to be there. It's been an effective strategy for the last ten years.
James: If Alex is starting a sketch group, I'm going to become a reviewer and bring them down.