Three more Vault Festival shows taking comedy down new avenues.
Yes, it's part two of our chat with a group of comics - or are they former comics? - doing novel things at London's Vault Festival. Taking over various venues around Waterloo, the festival boasts a hefty and healthy line-up of comedy shows this year, including a good few that straddle other genres - sometimes completely new ones. We've featured three of them in part one, now let's grill John-Luke Roberts, Guy Kelly and a trio of creatives behind Piñata: Marion Burge, Alice Devlin and Michael Julings.
Tell us about your Vault Festival show...
Piñata team: Piñata is a mixed bill cabaret that lasts all evening with smashing sweets and mess at the end, so it's been a fun challenge seeing what we can show to a new audience in under an hour. And with tidiness rules. We've introduced a narrative linking all the guest acts while giving them free reign to perform as anything they like.
John-Luke Roberts: I'm a character comedian, and at the Vault festival I'm doing The Dead Show. In it I perform as the dead members of my family. I've been filming family members talking about our dead relatives, and I'm using those videos and my own memories to create versions of those people to perform on the stage.
Guy Kelly: Letter of Last Resort is a one-man show about mental health, toxic masculinity, how close the world has come to nuclear war, and how these three seemingly unrelated topics are inextricably tied together. Sounds hilarious, right? It's a combination of stand-up and character pieces, so quite different from my work with [sketch act] The Beta Males. I've dabbled in stand-up in the past, but that was only ever very vanilla delivery.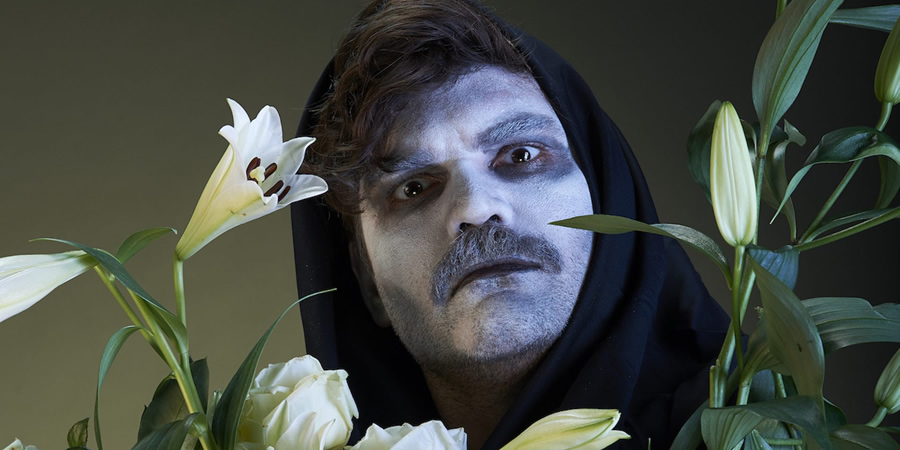 How does this compare to your previous work?
Piñata team: For this one we're still introducing you to great new performers, but we also want to get to the centre of the Earth with two moles.
John-Luke: A few years ago I did a comedy show called Stdad-Up, where I dressed as my dead father and performed him as a grotesque insult comic - exploring our difficult relationship through comedy. This show is sort of a continuation of that idea, but an attempt to make a warmer-hearted show. I want to explore how we keep our dead alive through memory, and how changes in memory changes them. My aim is to keep performing this show regularly for the rest of my life, to track how it changes.
Guy: With this, I wanted to make something a little different. Something that could make use of my weirdness in the same way that sketch comedy did. Another difference is that this is about quite serious stuff. There are jokes, but there's also an exploration of suicidal tendencies, and genuinely unsettling stuff about nuclear war. The Beta Males made narrative sketch comedy, and often with a lot of heart, but this is the first time I've ever set out to create something so close to home, and so personal to me.
Is it a natural progression for comedians to explore more challenging long-form territory? And is this a fairly recent phenomenon?
Guy: From my experience in sketch comedy, it's certainly very natural for sketch groups to go their separate ways and explore new territories. Sadly, there's very little money in sketch, and getting things commissioned is like getting the ring to Mordor. Lots of my peers have started in sketch and gone on to forge their own individual careers. Nish Kumar and Tom Neenan used to be in Gentlemen of Leisure, and have gone on to great things, and the illustrious Penny Dreadfuls are all off doing very well for themselves.
John-Luke: For me I don't really think of it as a progression - it's less about changing the stuff I'm doing, more about changing the audience's expectations of it. Stdad-Up would have been a very different show if the audience had come expecting theatre, but by having them come expecting a comedy show I was able to use the tropes and preconceptions of a comedy show to take them on an emotional journey. With this, I'm excited for an audience to feel comfortable responding to the show in ways other than laughter - but with laughter too.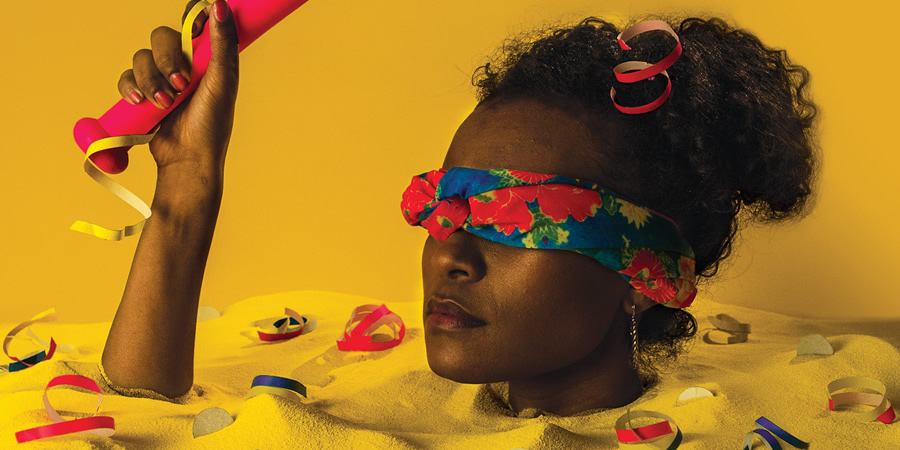 Piñata team: Hopefully long-form comedy and variety makes audiences think about how there's more to live performance than catchphrases and relatable observations. They're fun too and we appreciate that but giving performers space to truly involve an audience and produce moments that can't be recreated is what matters to us. More and more audiences are savvy to how comedy writing works so they're expecting more, they're expecting something different every time. We say fair enough, that's more fun for us.
John-Luke: In terms of comedians doing long-form shows, I think the Edinburgh festival has driven it happening in the last couple of decades. The expectation that comedians write a new show every year leads to themed shows, and then long-formed shows as much as anything to drive the writing of new material.
Guy: As far as more challenging work goes, I think it makes sense. After working in the industry for long enough, you start looking for something to push against. You work hard getting really darn good at what you do, but after a while, you want to try something that gets you out of your comfort zone and makes you do something different. I've had this show bubbling away at the back of my mind for at least three years now, and I finally decided that it was the time to make it. Not the least because nuclear war suddenly feels more likely than ever thanks to that gibbering lunatic in the White House.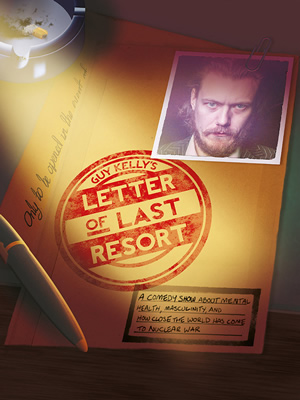 How challenging did you find the writing of this? Were there points where you were tempted to add more laughs, or take them out, or take it in a really weird, difficult-for-the-audience direction?
Piñata team: We like all of those things in our shows. And we like moles. We encourage too much going on, so no-one really knows what to think except that it's moving forward and there's no need to be negative. Yes it will be difficult-for-the-audience weird at one point, but in five minutes you'll be crying again. It's like a trifle, which you can break. Or a piñata. It's like a piñata.
Guy: It's been a weird old process. I'm very used to working in a writers room and bouncing ideas back and forth until something magical develops. In this case, it simply wasn't possible. The show is so personal, and so rooted in my own experiences with depression and anxiety, that I simply had to sit in front of my computer and wring my mind out over the keyboard.
John-Luke: I'm writing it in more or less the same way - writing ideas, rehearsing ideas, trying them in front of an audience, then changing them. It's been a bit of a relief to not be led only by the laugh. In a way, it's easier to write the show into what the show wants to be rather than constantly going "ah but does this 30 seconds have a punchline?"
Guy: The current joke count is a robust and healthy 'one', as it's not really the sort of topic that is rich in chuckles. Thankfully, through weird turns of phrase and slavering delivery, I should still be able to get some good laughs while talking about quite serious things. Don't get me wrong: it's going to be weird, but hopefully in the good way.
Having made this show, would you still introduce yourself as a comedian, or do we need another term for what you do now?
John-Luke: Once I introduced myself to a hairdresser as a comedian, and was then trapped listening to him misremembering other comedians' routines for the next forty minutes and being asked to tell him a joke. So I never introduce myself as a comedian. I introduce myself as a writer performer - it's safer that way.
Piñata team: You can call us Dramedians. Or actorfunfun$. Or CryORLaughs. Or Mybellyisconfused. Or Roll on, roll around. Or ¥ung Comifails. Or LabelmeTHIS. Some of us work in advertising so it's really easy to come up with names.
Guy: I'm still happy with comedian, though my producer recently referred to me as "Frequent dead body", thanks to my appearances in her immersive theatre shows, generally as the missing person. I quite like it, so I might start going with that.