Comedy stages offer a beguiling blank canvas for bold new voices...
When the BBC moved a big chunk of its operations to Salford a few years ago, one of the driving forces was to find and work with more talent outside of the south-east. It certainly didn't do Sophie Willan's career any harm - although the way it occurred was very much Willan-powered.
As the Bolton-born comic recalled in a fascinating edition of Richard Herring's Leicester Square Theatre Podcast recently, "I stood outside the MediaCity building and flyered every producer until one of them agreed to come to my show; I think they thought they were sort of a hostage. So they came to the show and one of them said 'why don't you try stand-up.' That's how it happened really. It's quite new."
It is indeed, and Willan's rapid rise through the comedy ranks has been remarkable. A few days ago she was nominated as best breakthrough artist at the South Bank Sky Arts Awards, the only comic among musicians, filmmakers, dancers et al. Earlier this year she was the first winner of the BBC's Caroline Aherne Bursary, which rewards and supports exceptional northern female talents, in memory of the much-missed Mancunian writer/performer. And last year she gained a coveted Best Show nomination at the Edinburgh Comedy Awards for Branded, her second stand-up hour, which won the Glasgow Herald's Herald Angel Award too.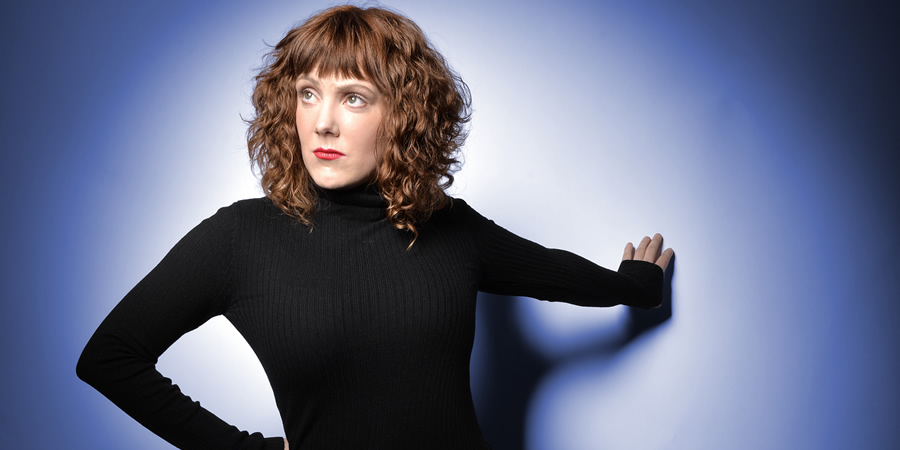 That show begins a well-deserved nine-night run at London's Soho Theatre on Tuesday June 12th , which should be quite a happening. It's just three years since Willan wrote her debut show, On Record, which took audiences back through her turbulent childhood. Willan was not actually new to the stage at that point, but her decision to switch genres says a lot about where live comedy is at right now. Where stand-up and sketch was once a starting point for many acts with ambitions to move into other careers, now you can do pretty much anything on comedy stages.
Branded is a thoughtful and funny exploration of the labels society forces upon us, but how comedians brand their shows is an interesting point, too. In recent years a number of acclaimed comics have actively re-categorised their stuff, preferring to go by 'theatre' in the listings guides, in order to experiment without worrying about laughs-per-minute. But Willan went the other way, to expand her own horizons.
Her stage career began in the unlikely setting of a hotel in Ibiza, while on holiday with her grandmother: it had a drama club where - perhaps appropriately - Willan played a crying clown. She went on to set up Eggs Collective, a theatre and cabaret group which continues to address female-focussed issues, across the UK. But her comic talents were beginning to burst forth from the theatrical work; even in non-humorous pieces, audiences just found her funny.
It was time to make that change, to a stage where big issues often get a wider audience, and her boundary-free style can still run loose. "I've been able to say what I wanted to say in stand-up," she told The Guardian earlier this year. "You can talk about quite dark things in a light-hearted way."
Willan's own life has been the driving force of her stand-up shows so far, as a springboard to address topics that are rarely offered a bright public spotlight. On Record dealt with her difficult upbringing, in care due to a drug-addicted mother, a seemingly grim premise that still proved richly comic. One of Willan's ongoing missions is to change the negative narrative around those in a similar situation; she has also founded the company Stories Of Care to do just that. Their first book, Tales of the Weird the Wild and the Wonderful, is an anthology written by and for care leavers.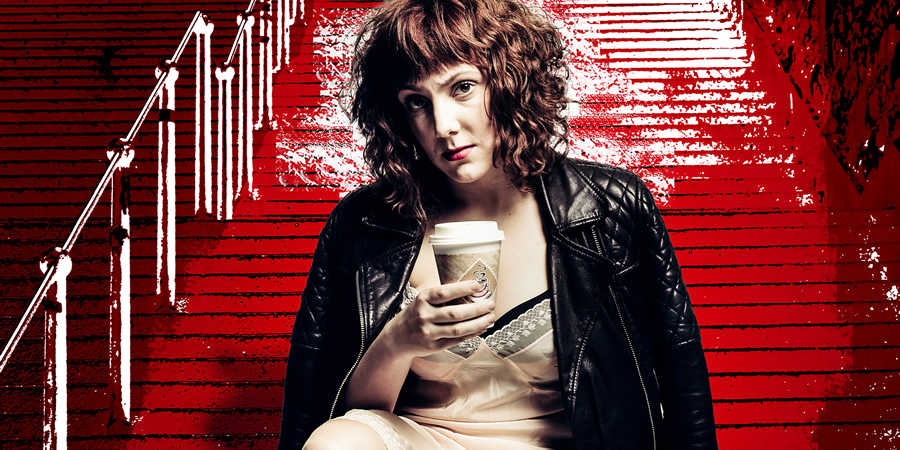 As for the current show, Branded expands on the themes from On Record, as Willan wades into the labels that society places upon us; in her case being female, northern, 'working-class', a care leaver, and a former sex worker. The latter story would make for a strong modern stand-up show in itself, but Willan wisely weaves it into a wider narrative. It's just a part of who she is, or was, and that raises some interesting questions: can you be a sex worker and a feminist? Many might think not, but in this case one aspect of her work actively supported the other.
"Technically the feminist collective had been seed-funded on prostitution, that's the irony," she told Herring. "So I wanted to write about that in the show, talk about that judgement. Because I do think a lot of the conversations about feminism are set by women from good backgrounds, who set the ideals for everybody."
That's just one strand of a fascinating hour. A notable distinction between theatre and stand-up is that plays are often written to be staged by different performers, but that's unfathomable with a show like this. Branded is utterly unique: only Sophie Willan can tell this tale.