Shaun Williamson interview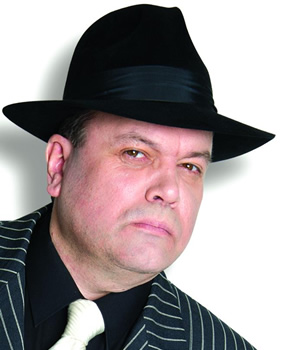 Shaun Williamson - still known to some as 'Barry off EastEnders' - has been touring with The Ladykillers stage show. As his run on the production comes to an end, we thought it a good time to ask him a few questions.
Hi Shaun. When would you say you first become interested in performing comedy?
I think you first get a feel for comedy when you start telling jokes as a child. Some people have a talent for a bit of embellishment, and people will listen and laugh. We all remember the person in our peer group who couldn't tell a joke to save their lives! So, I think it's in-built.
Extras is probably where people became aware of your comic timing, playing a version of yourself, 'Barry off EastEnders'. It worked wonderfully but could have backfired. When Ricky Gervais and Stephen Merchant approached you, how long did you think about it?
I said 'yes' in about two seconds. I loved The Office and couldn't believe that they were inviting me to join in the cast of their new show. I would have taken the 'joke' further if they'd written it that way. I'd have done anything for them!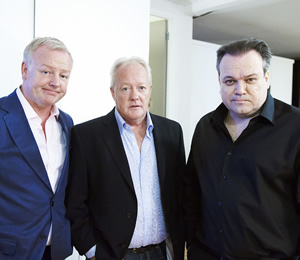 You're now involved in the Life's Too Short special too. Are you looking forward to getting back with the rest of the gang (Keith Chegwin & Les Dennis)?
I can honestly say that Keith and Les and two of the nicest people I've ever worked with and two of the funniest. I'm sure if they hadn't done so much light entertainment, we would regard them as two of our finest comedy actors. Having said that, they haven't done 'alf bad for themselves.
There's talk of a spin-off featuring you three. Is that true?
Nothing concrete I'm afraid. We'd all jump at the chance!
One subsequent project some readers may not be aware of, but children certainly will be, is your collaboration with Hacker the Dog, seeking out newspaper stories in the CBBC comedy Scoop...
Yes. Kids from 6 to 15 often stop me and want to talk about it. It's a shame it's finished, but we made 39 so that's good. Hacker's wonderful.
One theme running through your performing career is stage work - pantos, drama and musicals. It's clearly a medium you love?
I trained at the Webber Douglas Academy from 1991-1994, in all areas of stagework. Then, six months after leaving I joined EastEnders for 10 years. By the time I left the soap in December 2003, I was desperate to get back on stage. I've been in 20 stage productions since.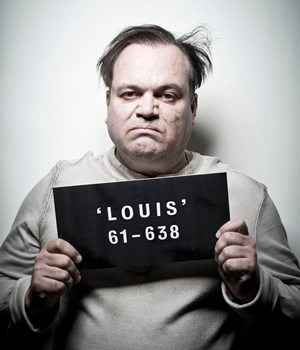 Talking of which, a couple of years ago you took on the role of iconic comedy character Norman Stanley Fletcher in the Porridge stage show. Was that the most daunting role of your career to date?
No. No-one can fill Ronnie Barker's boots so I just got on with it. I based my physicality on his, but used my own voice. The words did the rest. [Writers] Dick Clement and Ian La Frenais attended some rehearsals and took us out to dinner. They were great!
You're currently taking on another significant comic stage role - appearing in the touring version of The Ladykillers (pictured). Could you tell us more about your role in this show?
I play Louis Harvey. Herbert Lom played him in the 1955 film. He's the only genuine hardcase. He has one flaw... a phobia of old ladies! [Father Ted writer] Graham Linehan has done a marvellous job of re-writing it. Very funny!
What're your plans for the next year - you're working on a film about a TV talent show?
I'm working with Mark Noyce on a film called This Is Jayde: One Hit Wonder. I'm writing a few of the scenes and appearing as a twisted 'Simon Cowell version' of myself. Should be fun! We're filming in March. Mark Noyce is a real rising talent. Check out his film On The Ropes.
The Ladykillers is at the Malvern Festival Theatre until the 1st December. The Ladykillers tour then continues in January, running until April 2013. www.theladykillers.co.uk