John-Luke Roberts and Thom Tuck - Alternative Comedy Memorial Society
This feature refers to an event, offer or opportunity that has now ended.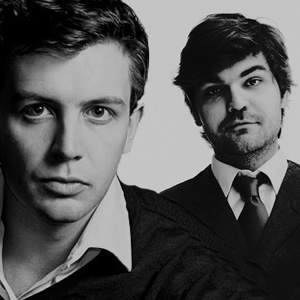 I've said it before and I'll say it again: an interview just isn't an interview without decent footnotes. And if you really want to do things properly, those footnotes need their own footnotes. I mean that's just textbook. Literally.
Ok, so maybe annotations are, in fact, a little unusual, but in this case it is simply left-field form perfectly matching left-field content. Thom Tuck (left of the picture; with whom you may be more familiar as a Penny Dreadful) and John-Luke Roberts (who Distracted Us From A Murder at last year's Edinburgh Fringe) are joining forces to launch their own comedy night at the New Red Lion Theatre on 8th March, and to properly reflect the ambitious nature of their exciting venture, the email chat which follows here is a challenging piece of work (and very, very funny). Enjoy...
It feels like comedy is in pretty good health in London at the moment - what made you decide to set up your own comedy night?
Thom: J-Luke & myself certainly have no right to take on the might of the capital's comedy scene.
John-Luke (italics): We have the right but not necessarily the means*.
But, we do think there is a little gap (read niche) for strange (read niche) comedy. We both wanted to start a night, and we chatted about it during Edinburgh last year, deciding that joining forces to halve the admin was a clever idea. Unfortunately, it's actually more work keeping track of what J-Luke is doing.
This isn't fair at all, I turned my back for one minute, and then Thom had booked two hundred acts for each night**. But, we're getting there & hopefully it won't be a stonking failure. Hopefully it will be a stonkingly good failure.
* I know not what he means by 'means'.
** I had to - no one was replying to J-Luke's emails1.
1 This is sadly true.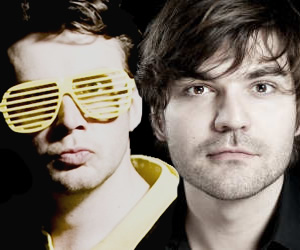 The night has the rather lengthy title 'The Alternative Comedy Memorial Society (or, The Captain Planet Repertory Theatre Company)', plus the tagline "the venue, at least, will be accessible!" I get the feeling you'd like it to be a little out-of-the-ordinary...?
One title is mine, one is J-Luke's [GAP]*.
We kept them both because we don't believe in compromise, or settling disputes like grown ups**. The aim of the night is basically for comedians to try out things they wouldn't be able to elsewhere. Straightforward stand-up is banned***, and risky but possibly brilliant things are encouraged****.
* I can't remember what I was going to put in here.
** Pistols at dawn.2
*** 'Banned' is a very strong word. And one with which I agree wholeheartedly. There are enough stand-up nights in London.3
**** And, hopefully, appreciated.
2 This reminds me of the old saying - 'Pistols at Dawn, Wangers by Bedtime'.
3 We will be encouraging straightforward stand-ups to come along and leap from their glossy suits outside of their comfort zones.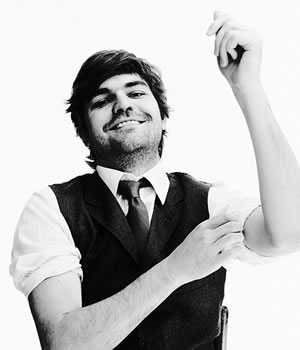 You've gathered a huge list of brilliant comics for the first night on 8th March - Will Andrews, Nat Luurtsema, Terry Saunders, Dan Antopolski, Tony Law and loads more, plus yourselves of course - how are you planning to squeeze them all in, set-wise or, indeed, physically?
That, my dear, would be telling. (We have no clue).
We are considering pioneering 'simultaneous, non-collaborative performance', whereby several acts have to perform their acts simultaneously without paying any attention to each other*. Also, if you think the first one is overfull, just wait until you see the rest**. I used to be furious when I was bumped from the Book Club because it had been overbooked, now I fear I will become what I most hate (Robin Ince)***.
* This is not a lie.
** We are hoping some of our favourite comedians die before then (so we can run to time).
*** We all hate Robin Ince. 4
4 Possibly none more so than Robin Ince himself, and God †.
† I know for a fact that God doesn't believe in Robin Ince.
Thom, you've dropped some tantalising hints about a few regular sections that will appear in ACMS, including the wonderful-sounding 'Will Andrews has a thing on his head' and 'Please welcome Jesus Christ'. Are you able to give us any more details?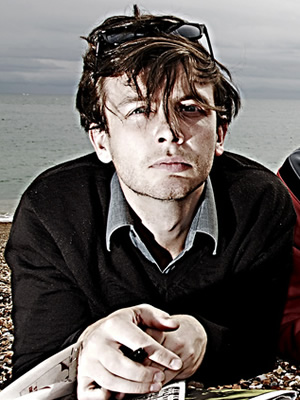 How the hell did you find out? Someone kill her.
We are able to give no more details*, but rest assured we have planned thoroughly.
* Just to be contradictory, here's a detail: Will Andrews Has A Thing On His Head is a section of the show where Will Andrews will have a thing on his head. It is going to be astounding. Another detail: Jesus Christ won't appear till April. 5
5 I've just realised this is when Easter is. Spooky.
What do think 'success' will look like for ACMS?
There is no such thing for the ACMS (o, TCPRTC). We will endeavour to fail nobly for years to come.
It will come when 'ACMS' means Alternative Comedy Memorial Society, not The Association of Country Music awards. (The ACMs). Though we might just try to incorporate them*.
* I have nothing to add here.
Away from the new night, you're both also working on new shows - John-Luke, you've teamed up with Nadia Kamil again as The Behemoth, and Thom, you'll be talking Disney and heartbreak in your solo show '...Straight to DVD'. How are they coming along?
Brilliant. My show is going swimmingly after two previews. Two: that's a pattern, right?
Nadia and I have written a full Behemoth show all about Disney films which went straight to DVD, so I am slightly concerned to hear about Thom's plans.
Anything else to declare...?
I have torn my trousers* while showing off. (There will be much showing off).
I wanted to answer these questions straightforwardly, but Thom insisted upon this more complex and annoying system of annotations.
*Trouser Update: I have bought some new trousers.