Jack Bence is joining the cast of Shit-faced Shakespeare: Much Ado About Nothing, as the pissed-up show continues its run in London. We find out more from him below.
Hi Jack. Tell us a bit about Shit-faced Shakespeare...
We rigorously rehearse an abridged version of a Shakespeare play till it's match fit and ready to roll. We then get one of our actors gloriously pissed and let them loose on stage.
The humour arises from the sober actors desperately trying to push the play forward and work with whatever gin-soaked curve balls are thrown their way.
Which character are you playing?
I'm playing Don John. The villain. He's horrible, but so much fun to play.
For my drunk shows I'll be Claudio. He's a bit of a wet fish but an amazing character to be drunk because everything happens around him and there's a lot for him to react to.
How did you come to be involved?
I'd performed a play at the Edinburgh Fringe the year before, and absolutely fell in love with the whole festival. It's incredible. The next year I HAD to go back, and luckily Shitfaced were casting so I threw myself at them... Physically threw myself at them. They would of been well within their rights to ask me to vacate the premises but luckily things worked out and I got the job.
I didn't realise how much of a colossus the show was when I got involved, but now I'm here I honestly couldn't imagine my life without it.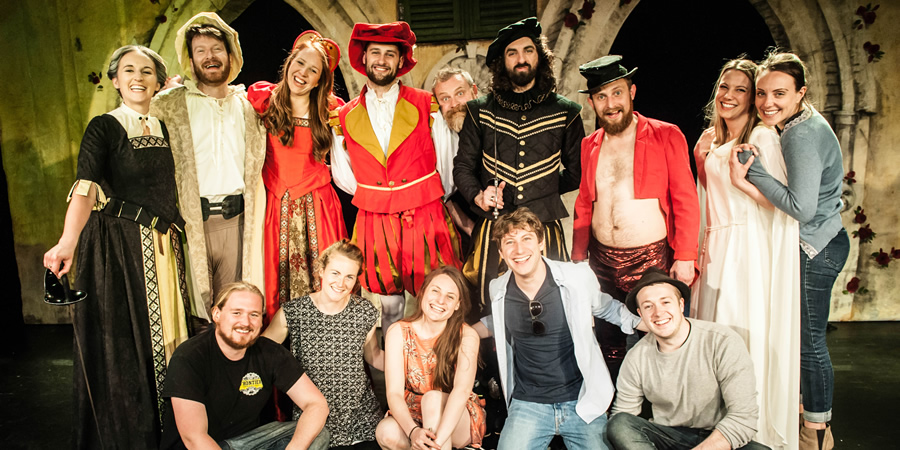 What draws you back to work on the show again?
Lots of things. Working with my best friends is the main one. Because of the nature of what we do, the casting is imperative. We bring in people that are not only strong actors but understand what we're about as a company.
It's not just about negotiating the text (though obviously that's really important), it's about the bond we have as a group because when you're on stage doing this, anything and everything can happen. It's vital to know you're up there with people you trust and will help you out.
Also, I love that no two shows are ever the same and you always have to be on your toes.
How does it feel to be breaking one of the core rules of any work environment and getting drunk on the job?
In fairness, if I couldn't find a work environment that allowed me to wear tights and nurture my enjoyment of Jack Daniels I wouldn't be the fine upstanding citizen that crawls towards you today. I love it.
Do you have a favourite Shit-faced anecdote?
Sooooo many. That's like asking me to choose my favourite child, I've got dozens!
Particular favourites include crowd surfing; attempting to climb the lighting rig; and using an audience member as a valiant steed.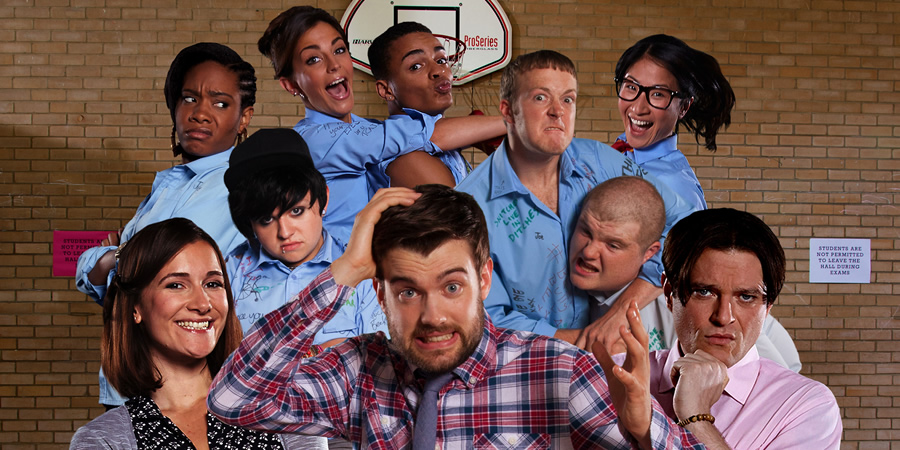 You are well known as the bully Grayson in Bad Education, what are the differences and similarities between working on a TV show like that and Shit-faced Shakespeare?
The whole process is quite different really. With TV you're usually up at 6am, you shoot out of sync, and you're not always given much room to improv... but, with Shitfaced, the improv is one of the most important aspects of it. Both are really fun to do though.
I love TV, it's where I've done a lot of my work and I love the feeling of being on set, but performing on a West End stage feels pretty lovely as well.
You are appearing in the Shit-faced show on and off all summer, what is next in the pipeline for you?
I'm shooting a feature film over the summer called Catalyst. It's a great script and the part I'm playing is very challenging so I'm really excited about getting started on that.
And finally, if we see you in the bar after the show, what are you having?
I'm a simple man. Most days a pint and a cuddle is all that's needed.