Sketch groups practice individual pieces. Stand-ups refine and rearrange routines. But when your entire show is made up on the spot, how can you practice it? How do improvisers rehearse?
My team of ad-libbed adventurers, The Parentheticals, are preparing for a 'ParenFestival' (namely, the Brighton Fringe). This is what happens when we meet.
Hang Out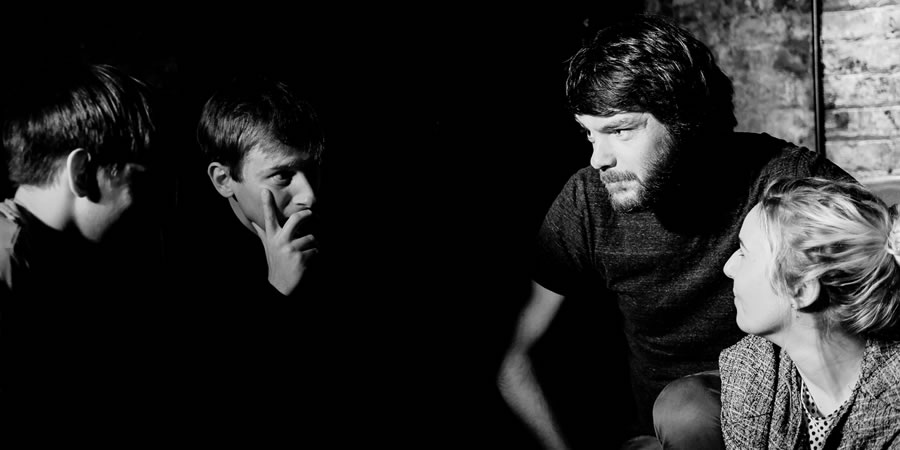 We're friends, not employees! We're together because we want to be. We've chosen to meet in repurposed offices, or banished flatmates to their bedroom so we can take over the lounge. So when we arrive, we catch up, check-in with how we're all feeling. Because we're more than Parentheticals - we're 'ParenthetiPals'.
That said, the small talk gets us listening and joking which is a good segue to...
Warm Up
We jump around, stretch, blurt out jokes. You know, everything that would get you funny looks if you did them at work. We free up our minds and bodies so we can be silly (we're a bunch of 'ParenthetiFools').
In one of our favourite games, we convey an entire famous movie plot or historical event in sixty seconds, then do it again in increasingly smaller increments of time. We've become so proficient at nailing these against the clock that onstage we've managed to finish Spice World in two seconds and the first year of Trump's presidency whilst adding a new detail each round.
Running stories to time is excellent prep for...
Make Up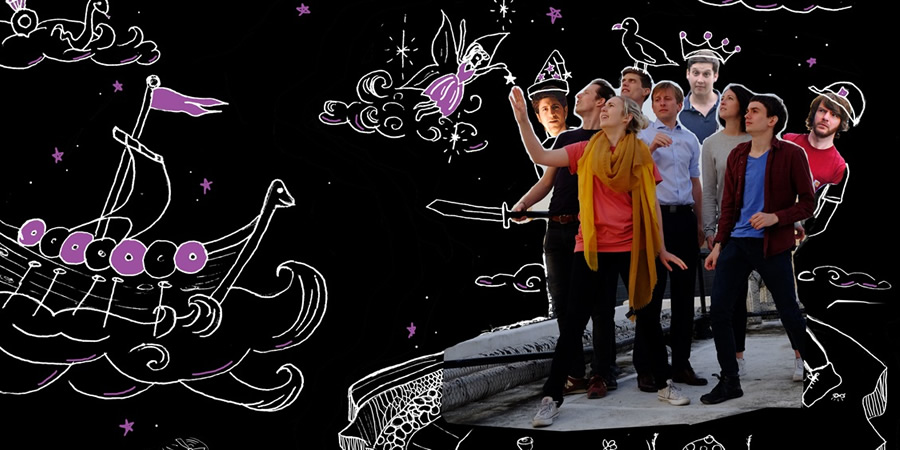 Our signature format is 'Improdyssey': a fully-improvised epic quest. We tell one long story about a hero searching for an object suggested by the audience. Here we do not have the crutch of rehashing a literary classic. Each narrative is fresh.
It's incredibly open-ended. In rehearsals we're trying out plot points we could potentially include (hero meets a talking animal. Hero finds a sidekick. Hero finds a talking animal sidekick), but these are optional plug-ins. We follow the story, not a map. If our hero decides to divert from their quest to visit Disneyland, then guess what? We're going to Disneyland. And not just because they've lots of animal sidekicks.
We run a few of these 'ParenQuesticals' for practice. The overt aim is to get better at telling stories. The covert aim is to getting better at reading each other's minds. Not literally - improvisers aren't X-Men. By racking up hours devising together, we learn how to anticipate each other's moves, notice when someone tees up plot points. Our offstage sessions are as much about learning about each other as they are about improv.
After a few hours of that, our flatmates want the lounge back or the office receptionist wants us gone, so we...
Head Out
We finish on a high by recounting highlights from the rehearsal. Moves that were smart. Jokes that were dumb. "Ooh, that character you did with one tooth... always did jazz hands... Happy Sam!" This joyful mini celebration of strong work and glorious failures leaves us feeling like we're the 'ParenBesticals' - and why not? Everyone loves a happy ending.