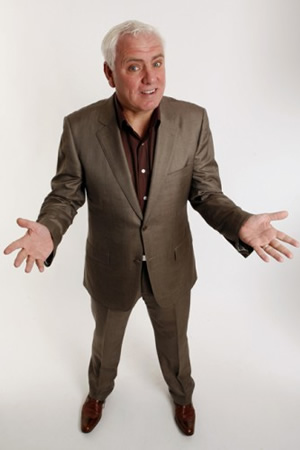 British Comedy Guide chats to actor, writer and stand-up comedian Dave Spikey...
Hi Dave. You've just started a new stand-up tour, "Words Don't Come Easy"...
Yeah, it's sort of evolved out of ideas from the last two shows. One is deconstructing song lyrics. I'm looking at how lyricists can be quite lazy and sometimes write nonsense. We all sing along to them and accept them. Things like Vanessa Williams in Save The Best For Last sings: "Sometimes the snow comes down in June, sometimes the sun goes around the moon"... and you're like, 'just a minute love, I have a problem with snow in June... and, er, sometimes the sun goes around the moon? I don't think so... it's millions of miles away! What law of astrophysics is it that says occasionally, randomly, the sun goes around the moon?'
So I've started interpreting song lyrics, and the other thing is newspaper headlines, from the sublime to the ridiculous. For instance a lama got loose in Preston and entered a kids playground - the headline in the Lancashire Evening Post was 'Lama Drama Ding Dong'... that's quite genius. The reporter probably wrote that and then had the rest of the day off. Inside you've got a story with the headline 'Pensioners make lovely rugs'.
So deconstructing articles and song lyrics has lead me to the theme of the misuse of the English language. It's a pretty broad canvas because we use language everywhere and we misuse it everywhere too. For example, once the tour is over I'm going on holiday - I bumped into a friend coming out of the travel agents and she said, "are you going anywhere nice?" - You feel like saying, "No, I'm booking a camping holiday in Sellafield."
Television plays a big part in it - I saw an advert asking for un-wanted gold... is there such a thing as 'un-wanted gold'? Even if there is, you're supposed to put it in an envelope addressed to Cash For Gold... and I'm thinking, in Chorley what are the chances of that getting though the postal system?. The postman would be like BA Baracus.
Restaurant menus are one of the worst language offenders - 'Duck kissed by the chef's special sauce'.... I don't fancy that!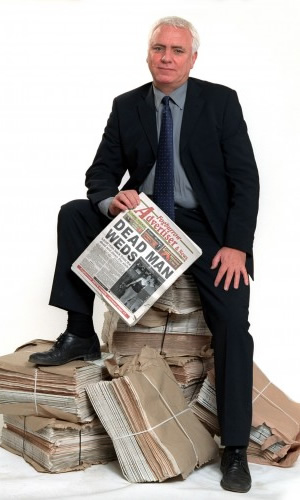 Ha ha. Does listening out for quirks ruin any chance of having a normal conversation?
No, it's alright actually. I just pick up on things a bit selectively, like radar. My wife calls me Mr Nosey because we can sit in a restaurant, a bar or wherever and I'll pick out the one conversation from another table that's going to be comic. This is a great example of that... there were two girls talking and one of them said 'Has your Doreen had the baby yet?'... and her friend replied, 'Yeah, she called him Marc... with a C'... the first girl said, 'What, Cark?'.
The live stand-up scene has got pretty competitive in the last couple of years. Do you regret leaving 8 Out Of 10 Cats, given the regular TV exposure it provided... TV obviously comes in handy when it comes to shifting tickets?
It's Catch 22 in a way, because I prefer doing live stand-up than anything else. I want to tour more than anything; I think it's what I'm best at. Television exposure is important though, as you say. It is more and more competitive on the live circuit now, so you've got to work hard on the PR and getting your name out there. I do still get offered stuff on television - talking heads programmes and things like that - but I'd rather just concentrate on the stand-up.... but, yes, TV does have an effect because you're competing with other comedians on the circuit.
Comedy is a massive business now and if you can do a great gig on Michael McIntyre's Comedy Roadshow or something like that then you're going to sell a lot of tickets... but I just get on and do it, it doesn't really get to me or bother me that I'm not a regular on TV any more, I just get on stage and perform and don't have the worry about that side of things.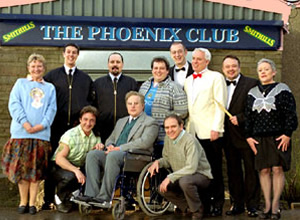 Peter Kay has recently hinted that Phoenix Nights, which he co-wrote with you and Neil Fitzmaurice, could perhaps return. Can you shed any light on that rumour?
You tell me! I've had so many phone calls and texts from friends and the press but, honestly, I've no idea. I've not heard a dickie bird about it. I'm writing a sitcom with Neil at the moment and he's not heard anything about it either. Ted Robbins, who played Den Perry, emailed me the other day asking what's happening... nobody knows anything, apart from what's been said by Peter.
You and Neil had quite a public break-up with Peter Kay. Would that prevent you from co-writing and appearing in any more episodes, or a Phoenix Nights film?
That 'break-up' was massively blown up by the media... we did have a bit of a fallout, but it was something and nothing in a way. You know, when you're working together with people in close proximity you do have these big arguments no matter where you work. Basically he got offered this Writers Guild Of Great Britain Award... for Phoenix Nights and, well, there were three writers on it, but as far as the Writers Guild were aware for some reason, there was only the one - Peter. We just didn't think Peter would accept it and then he did... but we then went on to The British Comedy Awards and he gave us a bit of a mention then.
We've all done very well out of Phoenix Nights in one way or another... but, yeah, to answer the question about whether I'd work with him again - I'd love to because Phoenix Nights was great... and if Peter came and said let's collaborate on a film, a special, whatever, I'd be very interested.
So what is this sitcom project you and Neil are currently working on?
We got approached by a production company and they said, 'Would you be interested in getting together again and writing a sitcom about ballroom dancing?'. At first we thought, 'don't think so really', it's a bit 'let's jump on that bandwagon - cashing in on the old Strictly scene'... but then when we sat down and had a chat about it, we thought, if we pitch it right - do it away from the glamour and glitz of real ballroom - it might work.
So what we decided to do was write a show about a dance club in a little hotel in Blackpool where everyone meets once a week and has a dance. As long as you get the characters right there could be some comedy there. There's a snooty couple, obviously... who think they're the bees knees, and there's a working class couple too - he just turns up in his football shirt and they're just doing it for a bit of exercise; we're getting a rich mix of characters in there, where the dance is almost secondary and we can see what happens.
So we started writing it and it just happened... we worked on the one episode for about six months, as when you keep revising it, it keeps getting better and better. It's gone off to the BBC now, it was a script commission so it might not get any further, but we enjoyed writing again together and want to crack on with other projects. If nothing else happens with it, its just been great to sit down with Neil again and create some comedy.
You've also been busy making a short film we understand?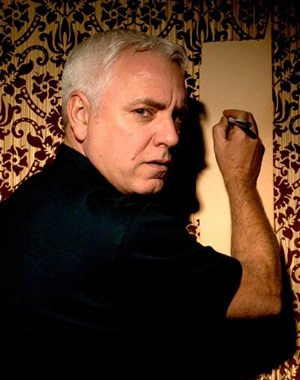 Yeah. I get send a lot of scripts over the years and I do try and encourage new talent. So I've been mentoring a couple of writers and one of them is a young lad called John Lebbon. He writes about his life in Cumbria. It's a great set of characters - who are actually just his mates as it happens. He's basically writing, although he doesn't really know it I don't think, about disaffected youth in an area of natural beauty. Most of the shows we see of that type are inner-city, with urban decay and all that... but this is set in a beautiful area, and it's about them living together and the stupid schemes they come up with to supplement their income.
John wrote a few episodes of it - sent them to the BBC - and they liked it a lot but said it was a bit too bleak. I really disagree, I think it's not bleak at all... I think it's very funny. There's a comedy film festival coming up called CoFilmic, so we saw an opportunity to make a little taster for this series, and I've always wanted to direct too... so it was a great opportunity for me to have a go at a 10 minute film and see if I'm any good at it.
I funded it myself. It's in the edit at the moment and hopefully will come out ok. It was a great experience getting a crew together and getting it filmed over three days. I really enjoyed the directing - it was a lot more difficult than I thought, in terms of setting up the scenes and the technical stuff, but I really enjoyed directing the actors. We should get a nice little film out of it!
www.davespikey.co.uk. Buzz Dish can now be watched here