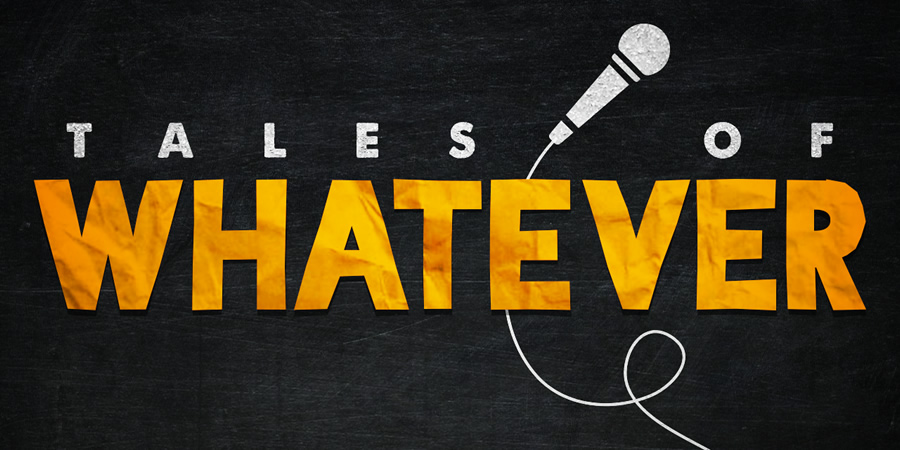 Show details
Storytelling starring Lee Moore and M Powell performed on the following days in August 2019...
Mon
Tue
Wed
Thu
Fri
Sat
Sun
31
1
2
3
4
5
6
7
8
9
10
11
12
13
14
15
16
17
18
19
20
21
22
23
24
25
26
27
28
29
30
31
Venue details
88: Just The Tonic at the Caves
Room: Just the Wee One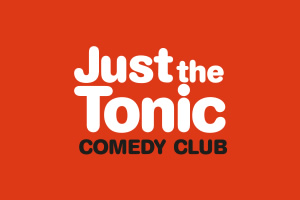 Tickets
This show operates under the Pay What You Want (PWYW) model. To guarantee entry, buy a ticket in advance. Ticket-holders will be seated first. Any empty seats will then be filled from the free queue and audiences asked to leave a donation at the end.
True storytelling show Tales of Whatever returns for 2019 with changing daily line-ups of seasoned Fringe comics and performers, all going off-script to share true stories of first-hand experiences. Up to five different acts join hosts Mark Powell and Lee Moore each day with 10-minute tales of weird, horrifying, funny, glorious or memorable incidents and encounters. Previous speakers from as far afield as Buenos Aires, Gauteng, Melbourne, Salford and NYC have discussed being shipwrecked, marrying pantomime horses, collecting in-laws from prison, and solving domestic hauntings with GCSE chemistry. 'Conversational, funny and inclusive' (Guardian).
Share this show
Press coverage
---
Provisional line-ups
1st August: Gillian English, Fat Roland, Leslie Ewing Burgesse, Conor Kelly O'Brien, Daliso Chaponda
2nd August: Jonny Pelham, Lily Phillips, Lolsy Byre, Noam Osband, Suren Jayemanne
3rd August: Zahra Barri, Simon Caine, Matt Hoss, Katharyn Henson, Chris Tavner
4th August: Simon Munnery, Annabel Pribelszki, Dominic Frisby, Katie Price
5th August: Pope Lonergan, Daphna Baram, Michelle Aldridge, Aaron Simmonds, Cordelia Graham
6th August: Jenny Foulds, Fat Roland, Michaela Burger, Andy Gleeks, Rosie Cole
7th August: Sharlin Jahan, Dan Webber, Kate McCabe, Joe Wells, Aaron Twitchen
8th August: Jonny Pelham, Tara Rankine, Paul Savage, Rachel Creeger, Ijeoma Uchegbu
9th August: Che Burnley, Amanda J Pritchard, Steve Bugeja, Krista Komondor, Philip Simon
10th August: Stuart Goldsmith, Ros Ballinger, Nathan Roberts, Georgie Morrell, Mimi Chan
11th August: Dominic Frisby, Lolsy Byrne, David Eagle, Rachel Creeger, Suren Jayemanne
13th August: Lily Phillips, Sean Morley, Leslie Ewing Burgesse, Qumarth Jash, Benji Waterstones
14th August: Zahra Barri, Dave Maher, Edy Hurst, Mary Houlihan, Aaron Twitchen
15th August: Annabel Pribelszki, Che Burnley, Justin Matson, Laura McMahon, Caitlin Cook
16th August: Steve Bugeja, Katie Price, Eamon Goodfellow, Adelina Holmes, Gillian English
17th August: Simon Caine, Tara Rankine, Michael Akadiri, Georgie Morrell, Kate Nichols
18th August: Pope Lonergan, Camilla Borges, Joe Wells, Caitlin Cook, Cameryn Moore
19th August: Ben Target, Jacqueline Haigh, Dave Green, Ellen Waddell, Eleri Morgan
20th August: Ros Ballinger, Michael Akadiri , Matt Hoss, Jenny Foulds, Turan Ali
21st August: Sean Morley, Mista Lorraine, Ben Target, Ayesha Tansey, Isa Bonachera
22nd August: Davina Bentley, Peter Jones, Gabe Mollica, Arzoo Malhotra, Mary O'Connell
23rd August: Aaron Simmonds, Talya Stitcher, Aiden Jones, Jess Aszkenasy, Triston Negreaux
24th August: Laura McMahon, Paul Savage, Richard Pulsford, Ange Lavoipierre
25th August: Ash Preston, Luka Muller, Nick Moon
About Tales of Whatever
Founded in 2011, Tales of Whatever plans, produces, hosts and records regular live showcases, workshops and special site-specific true storytelling events.
We have provided shows, workshops and hosted post-show Q&As for many UK organisations and venues, including:
Latitude Festival,
Sheffield International Doc/Fest
The Crucible Theatre (Sheffield)
The Albany Theatre (London)
The Lowry Theatre (Manchester)
Theatre Deli (Sheffield)
Story City (Leicester)
Furthest From The Sea (Derby)
Cornerhouse Cinema and Galleries (Manchester)
Holmfirth Arts Festival
Vogue Magazine's 'Fashion's Night Out' programme
The Edinburgh Fringe
We have featured on and contributed to various national TV/radio shows and podcasts, including multiple BBC appearances (CBBC Newsround, BBC Scotland, 5 Live, Radio 3, Radio Manchester and Radio Sheffield).
"Conversational, funny and inclusive" - The Guardian
'The welcoming & relaxed atmosphere proves more than any other moment of the festival, that the spontaneous can be the most rewarding... a talking point for the rest of the weekend' - Exeunt Magazine
---
Credits
Tweets by talesofwhatever
Review this show
Have something to say about this show? You will be able to give this show a star rating (and write a short review if you want) from the 1 August.