Peter Buckley Hill & Some Comedians
Peter Buckley Hill and Some Comedians XX
Comedy
10:50pm (1 hour)
3-6, 8-13, 15-20 & 22-24 Aug 2019
Ciao Roma (Downstairs)
Free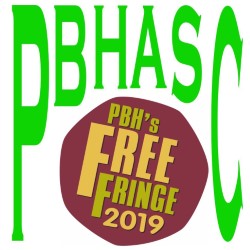 Mon
Tue
Wed
Thu
Fri
Sat
Sun
31
1
2
3
4
5
6
7
8
9
10
11
12
13
14
15
16
17
18
19
20
21
22
23
24
25
26
27
28
29
30
31
Venue details
283: Ciao Roma
Room: Downstairs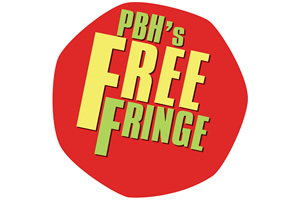 Tickets
This show is free to watch (there may be a donations bucket at the end). There are no tickets, so for popular shows you should arrive early to ensure entry.
Last ever year for the show that started the Free Fringe. 2-3 guest comedians per night plus PBH, back after illness, compering inimitably. New home and time. Many hundreds of comedians have played PBH's show since its start in 1996; several are now famous. Some already were. It's a different bill every night and a Fringe institution. Come and see the demise of a legend.
Share this show
Press coverage
Review this show
To rate this show (and optionally leave a comment) you need to log in. If you don't yet have a BCG account you can set one up for free very quickly - just enter an email address and password.