Our stand-up editor had a wet and often wild few weeks in Scotland.
It was the best of times, it was the wettest of times. Yep, mixed reviews for the Edinburgh weather this august, which was spectacular in places but the whole rain-all-day motif did get a bit repetitive after a while, and not in a knowing, Stewart Lee-like way.
Still, as much as the conditions often exasperated, the shows frequently inspired. Even the absurdism came with a message this year. Paul Currie, for example - now something of a Fringe must-see - explores what he calls 'toxic humanity' in the show Trufficle Musk, which mixes lots of sublime silliness with full-on polemics, and a call to arms to get out and do creative stuff. More activist absurdism later.
Eshaan Akbar's splendid show Infidel-ity takes on male stereotypes in a more traditional stand-up manner, as does Rutene Spooner's wonderfully moving comedy-cabaret show Super Hugh Man, which was part of a strong Kiwi presence at this year's Fringe: he was conflicted about whether you can be masculine and do musical theatre, then discovered Wolverine's other life as a hoofer.
On the other hand, Ed Eales-White's play Who is Daniel King is an intriguing look at following your dream, whatever the cost, as his eponymous protagonist suddenly decides to be a dancer. The Fringe loves that you-can-do-anything ethos, but pursuing a creative passion has heavy consequences here. It's an interesting counterpoint at an event full of acts - this year particularly - who invested a lot in shows that struggled for attention.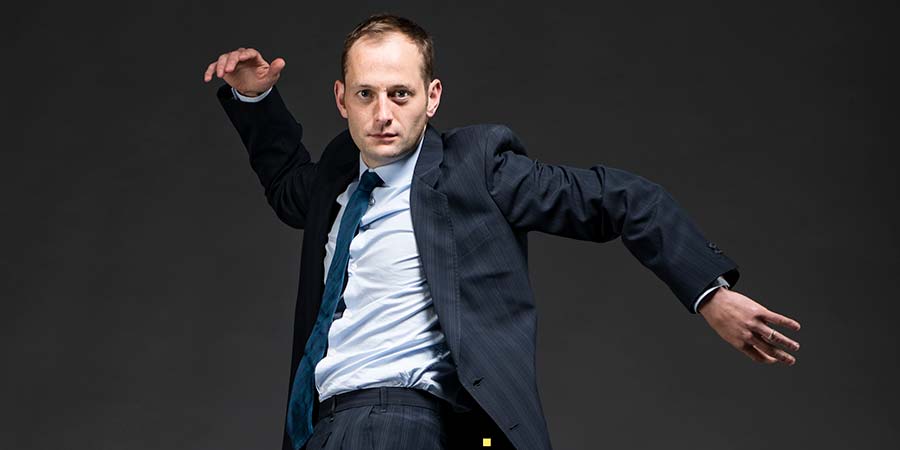 One act who overcame some pre-Fringe adversity is Joe Bor, a well-established character comic who this year returned with a personal tale about his grandad. The Story of Walter and Herbert was originally happening at Espionage, which vanished, but thankfully he re-emerged at Underbelly. It's a warm, distinctive and emotional tale, which hopefully will re-emerge post-Fringe, too.
Joz Norris had an up-and-down Edinburgh. Just before arriving he found out that (a) he'd gotten a coveted run at the Soho Theatre in September, but (b) he's going to be evicted from his flat. Great. His show Joz Norris is Dead: Long Live Mr Fruit Salad smuggles in big ideas about anxiety and creativity via a bearded idiot (and with help from showmaking genius Ben Target), and was invariably full, although sometimes including confused people who'd turned up due to one bit appearing in a best-joke list, and were presumably expecting another Milton Jones.
Joz's show also popped in several best-show lists; meanwhile his enjoyably ramshackle hour with anti-comedy pioneer Ed Aczel, Joz and Ed's Deleted Scenes, proved a bit sparser people-wise, which was sadly the case for several fine shows at Dragonfly this year. Lovely venue, but anywhere non-central seemed to struggle for punters. Just a rainy, Brexit-panicked one-off, or are those thousands of shows now spreading audiences too thinly?
Irish troupe Dreamgun had a good system, punter-wise. Already popular due to their podcast, their show Film Reads took on a different movie each night, and was so good that many popped back for another dose (we did both Jaws and Fellowship of the Ring). The Beautiful Game did well too, despite - actually, because of - being a comedic dance event about football: utterly unpretentious and splendidly funny, it attracted a whole new crowd to a dance show (a good few couples when we attended). And Raphael Wakefield's excellent Wengerball also sounded seriously niche, but won acclaim from both football fans and neutrals.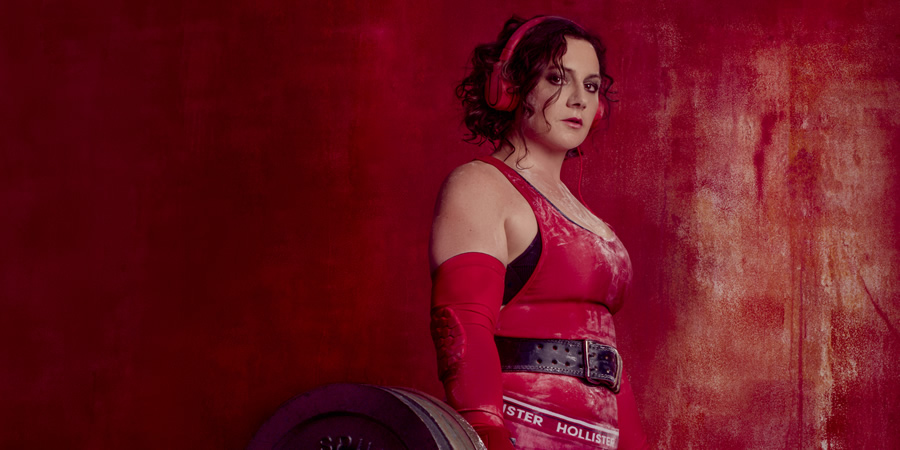 Wakefield probably should have bagged a best-newcomer nod, while Jessica Fostekew was unfortunate not to bag the big award, for the brilliant Hench. Other highlights: Lou Sanders and Liza Treyger in spectacularly candid form, Sean Morley pulling off the best start-and-end to any show this year, and Andrew O'Neill going political in a brilliantly rabble-rousing fashion.
Elsewhere, more messages couched in absurdity: Adam Larter and Delightful Sausage threw some strong Brexit subtext into their admirably bonkers shows, about a cardboard supermarket and sinister holiday camp respectively. In our favourite venue this year, The SpiegelYurt, Sam Nicoresti's impressive UFO contained (but didn't linger on) some dark stuff about his childhood, while Ali Brice hid the tale of him tackling alcoholism amid his larks about crocodiles and Jimmy Nail and bins. And enjoyed a sober August, to boot.
So yes, the best of times for some, the worst of Fringes for others. Was it ever thus, or will 2020 be even trickier, as August rents escalate and audience belts tighten? Of course, given the political bedlam down south, we could all just move to Edinburgh... if only it wasn't for that pesky rain.