Multi award-winning satirical sketch show NewsRevue is celebrating its 40th anniversary at the Edinburgh Festival this year.
The show was born in Edinburgh on 18th August 1979, and since then - every year for four decades (a timespan which has seen it become a Guinness World Record breaker) - a cast of four (different each year) has been entertaining Fringe audiences with topical sketches.
Producer Emma Taylor comments: "I love the Kierkegaard quote: 'Life can only be understood backwards but must be lived forwards.' We had such joyous celebrations in London and Edinburgh on Sunday to celebrate this incredible institution with writers, creatives and performers who have spanned all four decades. By never resting on our laurels we remain fresh and current and continue to provide a platform for future comedy practitioners. If life begins at 40 I'm excited to see what the future holds. Maybe it's time for NewsRevue to hit our screens..."
To celebrate the anniversary, the team let us raid their photo archives to see some of the previous performers involved in the show.
The first ever NewsRevue flyer, from 1979.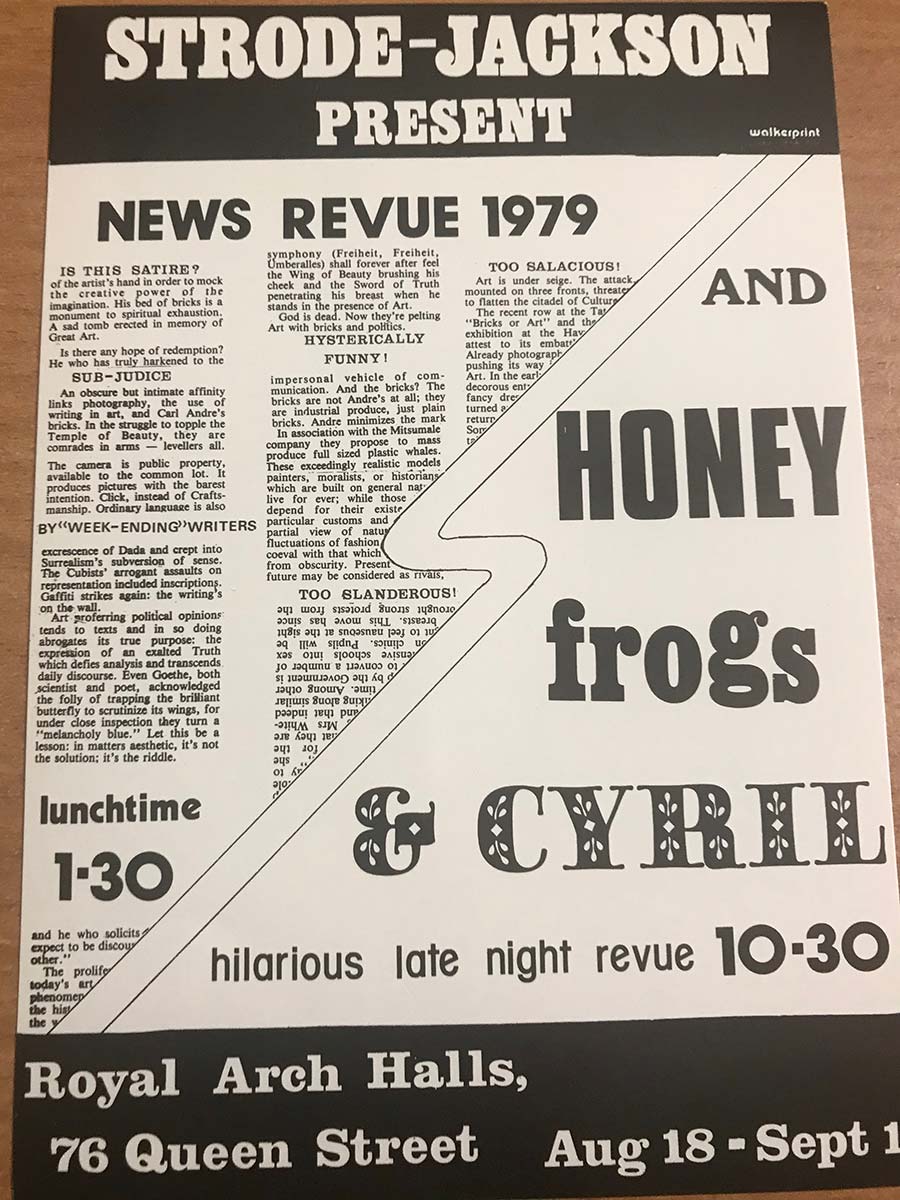 Sara Pascoe in 2005.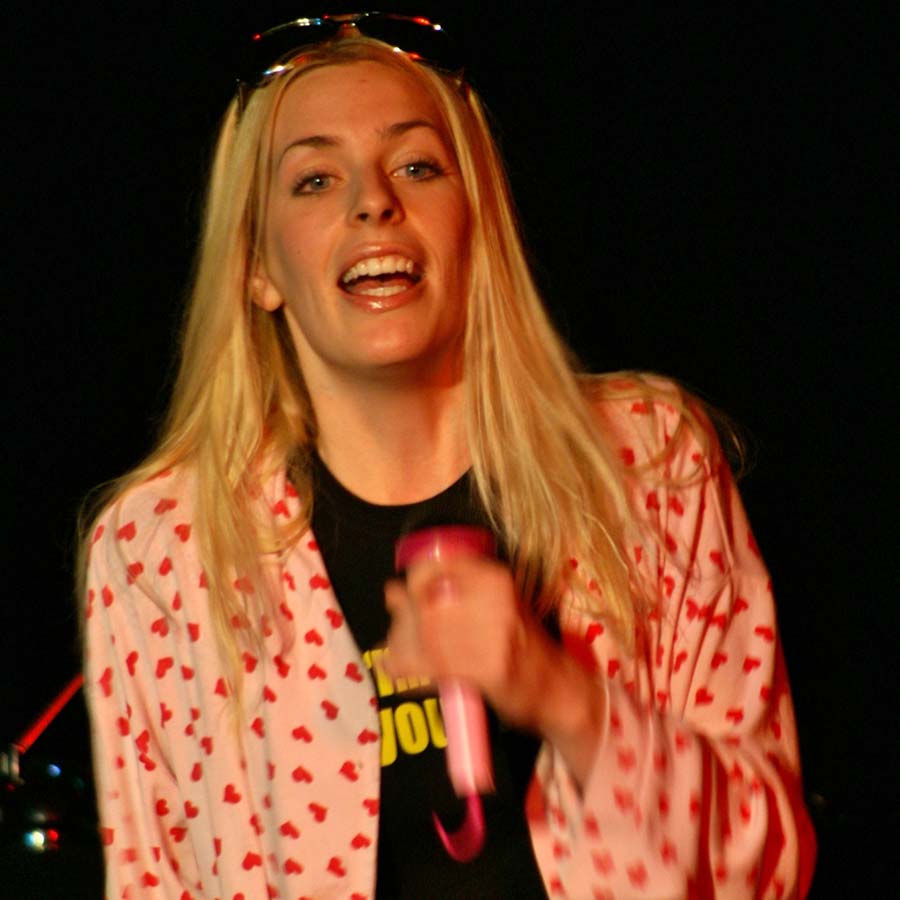 Upstart Crow's Gemma Whelan also starred in 2015.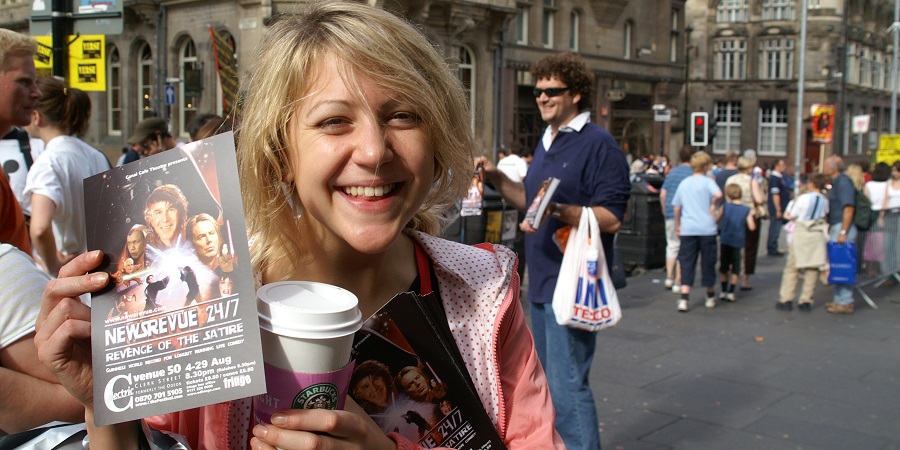 Damian Kell and Marcus Garvey strike a pose back in 2003.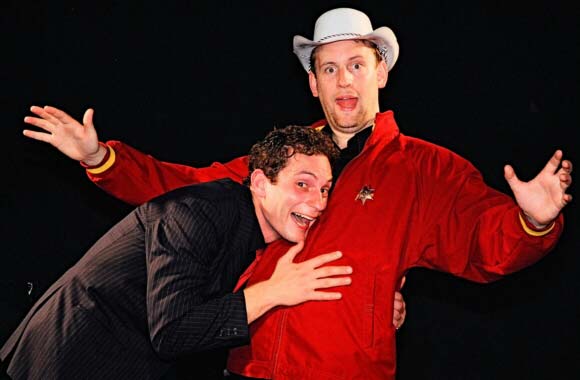 Emma Taylor receives the show's Guinness World Record certificate from a Guinness official, 2004.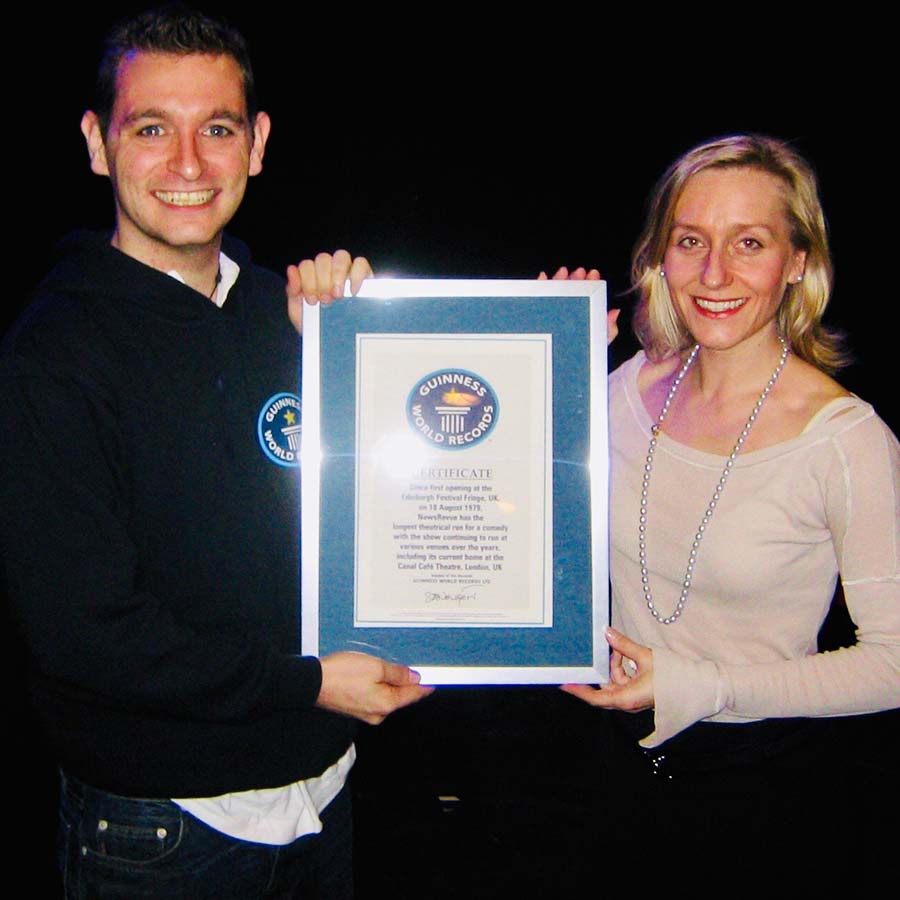 Luke Holden, Rebecca Harper and Jenny Bede (2012).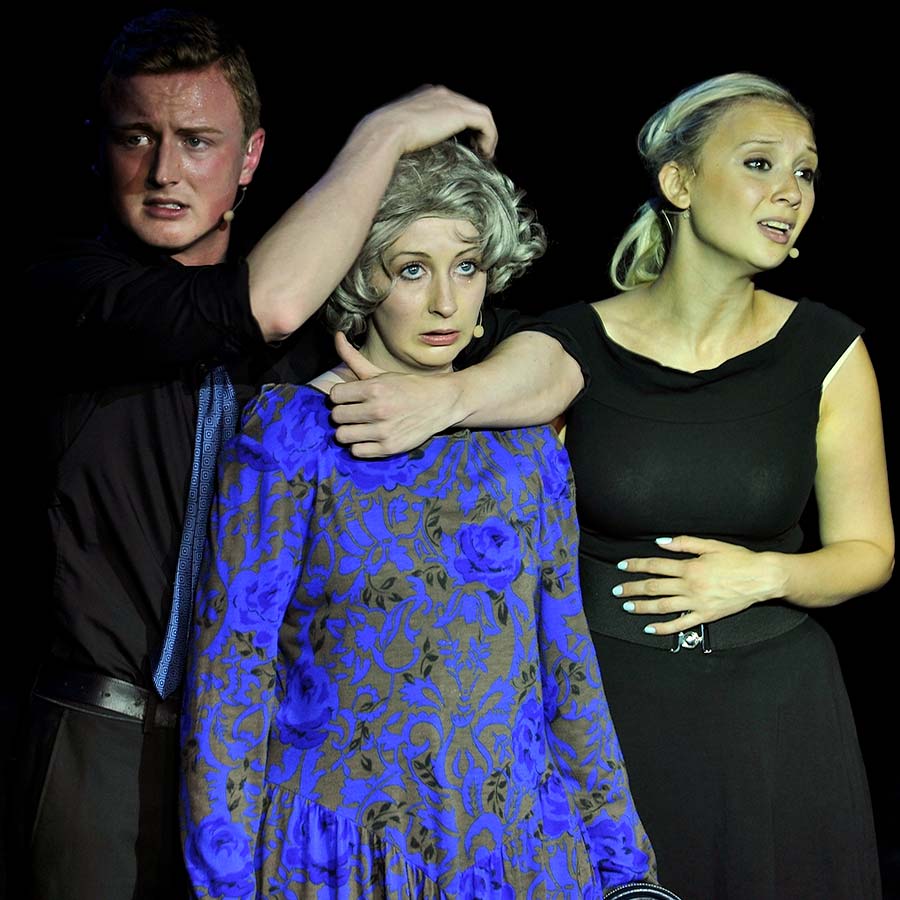 Comedy legend Joan Rivers visited the team in 2008: Katie Cotterell, Helen Colby, Pete Smith, Will Allen and Nick Afkar.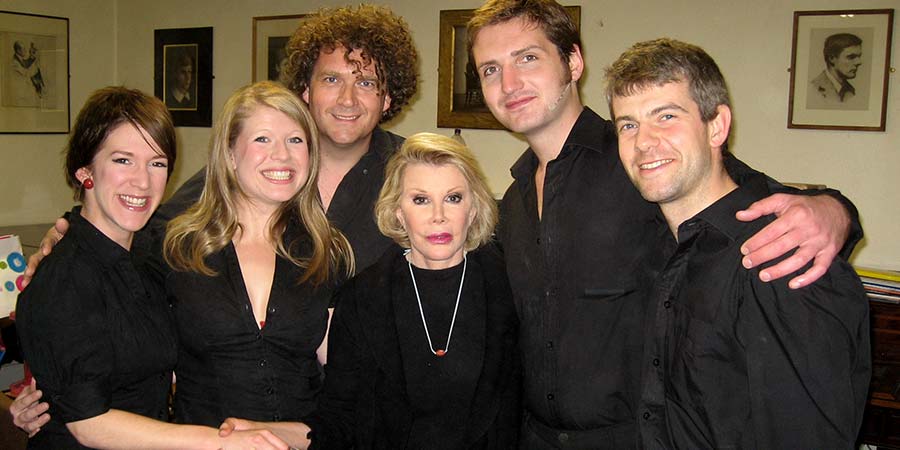 In 2010 performers included Richard David-Caine, Annabelle King, Tom Connor and Amy Westgarth.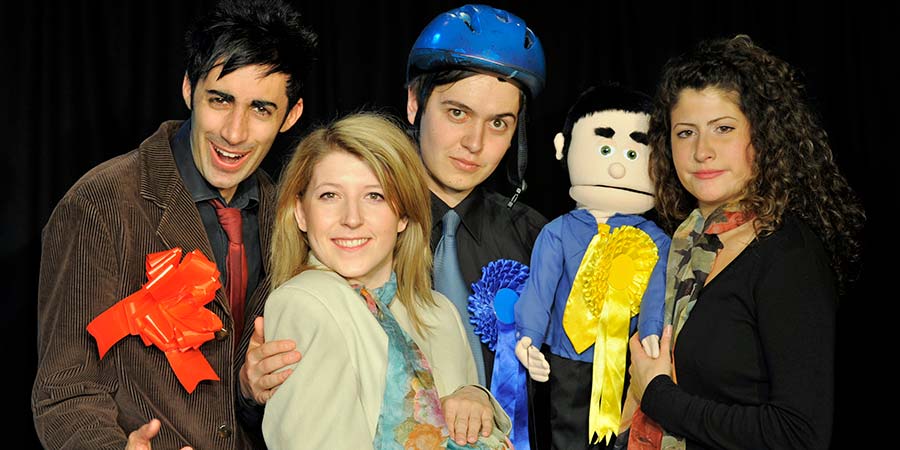 Fresh faces of 2006 were Jess Ransom, Andy Spiers, Ben Wilson and Gemma Arrowsmith.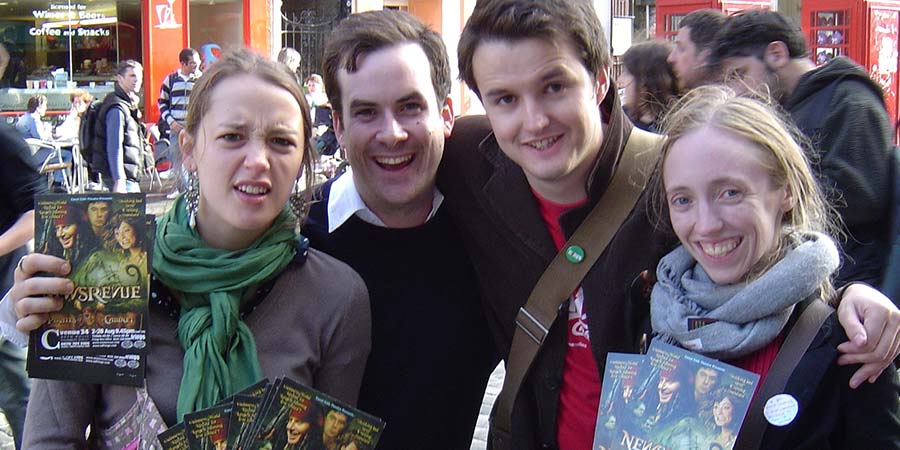 Pippa Evans and Cariad Lloyd on stage in 2005.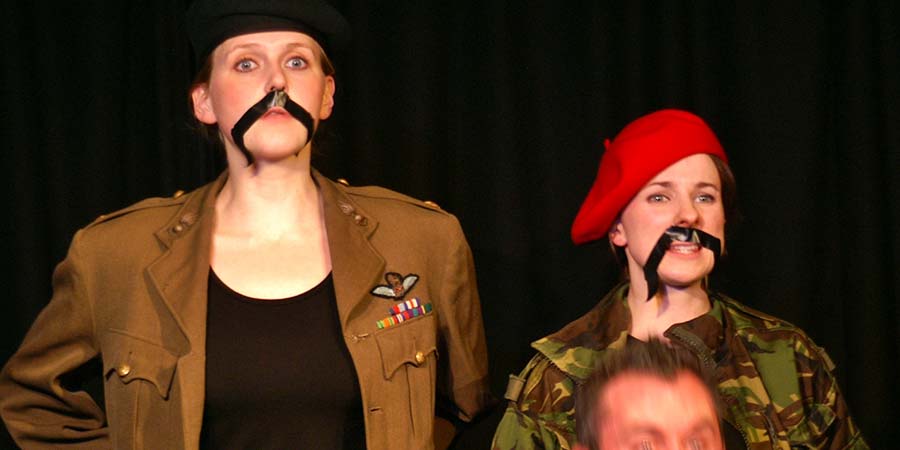 Simon Amstell poses with Thomas Nelstrop and Pete Smith in 2005.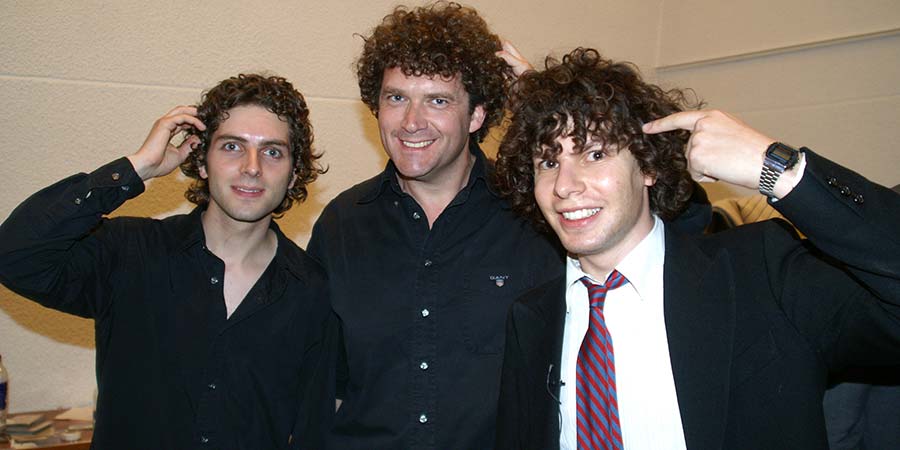 Pippa Evans and Ben Watson back stage in 2007.