Alice Marshall to play Titania McGrath
Comedian Alice Marshall has been named as the actor who will play Andrew Doyle's character Titania McGrath at the Edinburgh Fringe.
The award-winning comedy actress and character comedian will play the woke icon in Titania McGrath: Mxnifesto at the Pleasance Courtyard (Pleasance Above) between 31 July - 25 August at 9pm.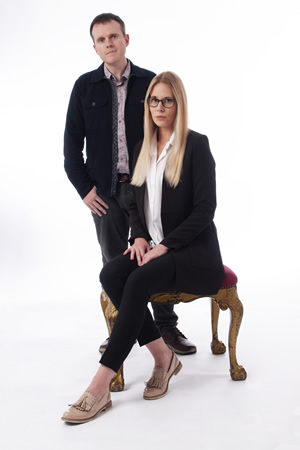 The organisers behind the show say: "Titania McGrath is a world-renowned millennial icon and radical intersectionalist poet committed to feminism, social justice and armed peaceful protest, and she's coming to the Edinburgh Festival Fringe to show you - yes, YOU - why you are wrong about everything!
"Mxinfesto takes the form of a confrontational lecture in which Titania guides her audience through the, often bewildering, array of terminology and concepts that constitute 21stcentury 'wokeness'. New words such as 'manterrupting', 'microaggressions' and 'heteronormativity' often leave the general public bemused, particularly if they don't read The Guardian.
"Having conquered the world of social media, Titania is now generously bestowing her wisdom onto a live audience. Her step-by-step guide will enable her audience to become the woke people they need to be in an increasingly progressive world. In a non-patronising manner, Titania will explain where exactly they are going wrong and how to be more like her."
Alice Marshall made her debut at the 2016 Edinburgh Festival with the sketch show Alice Marshall: Vicious. Her follow up show, Blood, won the Best Comedy Award at the 2017 Brighton Fringe. Last year she appeared alongside Ciaran Dowd in the acclaimed 2018 Edinburgh Comedy Award-winning show Don Rodolfo. She has recently been cast as Atalanta in Mindy Kaling's forthcoming Hulu TV adaptation of Richard Curtis film Four Weddings And A Funeral.
Titania McGrath is the satirical alter-ego of writer and comedian Andrew Doyle, the stand-up comedian and co-writer of spoof news reporter Jonathan Pie's output. She has been active on Twitter for only a year via @TitaniaMcGrath, but in that time has amassed over 300,000 followers. Her first book, Woke: A Guide To Social Justice, was published in March.