AJ Holmes has spent the last few years travelling the world as Elder Cunningham in The Book Of Mormon and now, ahead of bringing his heartfelt and hilarious coming of age show Yeah, but not right now to the Edinburgh Fringe, he answers five questions for British Comedy Guide.
You spent several years of your young adult life on stage as one of the main stars of The Book Of Mormon. Any tour tales that were too scandalous to make it into the show, which you'd like to share with us now?!
I think 29 years old might be a tad too early in my career path to darken my reputation detailing the scandals of a fool in the throes of youth.
As I mentally replay my more unseemly stories, I don't come off well enough to share any of them right off the bat with you, dear reader. I mean, we just met. I don't think this is how we should start things off between us. Maybe once I'm greying and distinguished, etched into the codex of history, revered amongst peers and students alike - then I'll be happy to write some of these down for you. That said, they might be in the show so please come.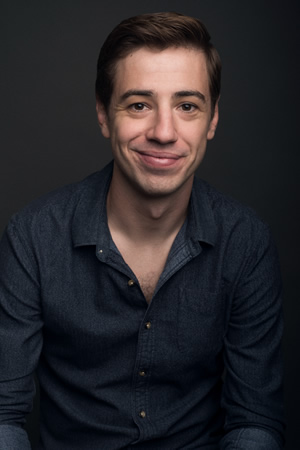 What's on your rider?
I'm not sure what the public perception of my success is, but I have not yet reached the level where I would have a rider. As an actor in musical theatre, unless you're Patti LuPone, you don't have a lot of wiggle room to make requests. You're basically showing up where and when they tell you, wearing the clothes they provide for you, and saying what they tell you to say (in the way they'd like you to say it).
That being said, if I had a rider, I would never perform in Texarkana, Texas or Butte, Montana ever again. I would have a piano in every dressing room, and that dressing room would have its own bathroom and shower. And since you asked, I'd like a full case of Harmless Harvest Coconut Water replenished before every performance. Is this real? Am I submitting this for Edinburgh right now? Please help.
You've described your struggle to grow up as 'a battle between an asshole and a saint'. Who won?
The jury's still out. They've been debating for years and I'm footing the hotel bill. Sometimes it seems as though the saint is finally proving victorious, only to be shot in the foot by the asshole yet again. If you ask me, they're getting a little co-dependent. I don't want to fetishize my faults here, but it sure gives me a lot to write about.
... On that note. We pronounce it differently over here - we say arsehole. What are your favourite British words or idioms?
Ever since I lived in London 5 years ago, performing in The Book Of Mormon on the West End, certain British idioms have implanted firmly in my lexicon.
I think "Fair play" is the best response I've ever heard to a valid counterpoint.
"Could do" is the most beautifully non-committal way to avoid making plans.
And "cultural differences" is the best excuse for when I've just been rude to someone.
Finally, your career has been pretty diverse and prolific to date - what's next?
Next up is writing! Other than my solo show for Edinburgh, I'm busy writing a musical with my lyricist, Kaley McMahon, another musical with Team StarKid, as well as working on a StarKid homecoming 10-year anniversary celebration this July.
I'm doing stand-up every opportunity I get, and I'm trying to write something new every day. After so long saying other people's words, all I want to do is write my own. I heard it said that it's better to be at the bottom of a ladder you want to climb than the top of one you don't. Right now I'm basically in the hardware store shopping around. This one doesn't feel so sturdy, but what's the worst that could happen?