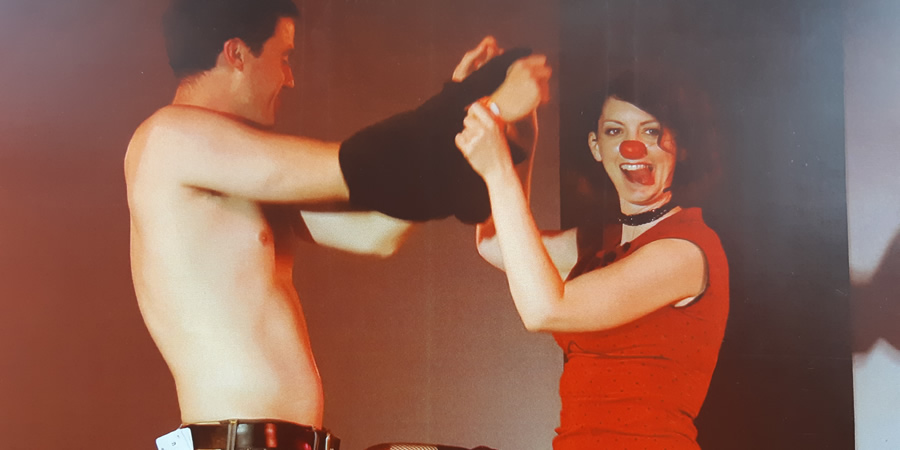 Mon
Tue
Wed
Thu
Fri
Sat
Sun
31
1
2
3
4
5
6
7
8
9
10
11
12
13
14
15
16
17
18
19
20
21
22
23
24
25
26
27
28
29
30
31
Venue details
73: Summerhall @ The King's Hall
Room: King's Hall, Mainspace
Tickets
Most tickets cost £11. To book visit the official Fringe website or contact the venue:
'Balls to the wall theatre!' **** (GetDown.ca). One actor. One audience member. One blind date. A sexy French clown goes on a blind date with a willing gentleman from the audience. Warning: improv, naughty clowning, strong language, spiritual nudity, hilarity! Sold out across Canada! 'A flight of theatrical fancy that is absolutely magical' (Toronto Star). 'Very funny!' (New York Times). 'The comic agility of the best of the Saturday Night Live legends!' (Calgary Herald). 'Northan is gorgeous, aggressive, coy, heartfelt and sexy all rolled into one' (Will Knoll). 'The perfect marriage of theatre and comedy!' (NOW Magazine).
Share this show
Reviews
Press coverage
This show is nominated in The Comedy Poster Awards 2019
---
About Blind Date
Blind Date is a Canadian Comedy Award winning format, performed by Rebecca Northan, who is a Second City alumna, as well as a Canadian Comedy Award & Just For Laughs Comedy Award winner. Rebecca has also appeared in the major motion pictures: The Rocker, and Mr. Magorium's Wonder Emporium, as well as being a regular panel member on the CBC Radio comedy, Because News.
The show starts in the lobby, where the very sexy, French clown "Mimi" mingles & interacts with the crowd, looking for a gentleman who's willing to go on a romantic adventure in front of the audience.
What happens once our 'audience-member-turned-romantic-Hero' arrives on stage is anyone's guess, as this improvised roller-coaster-ride plumbs the depths, and scales the heights of just how moving, hilarious, and complicated it can be when two humans try to connect. Every night is different, and audiences often see Blind Date multiple times.
Having just celebrated its 10th anniversary, with its 800th performance at The Centaur Theatre in Montreal, Blind Date shows no signs of slowing down.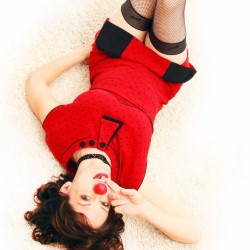 Blind Date's popularity and longevity are not only attributed to the world-class improv talents of the cast, but more importantly, to the care and respect with which the audience volunteer is treated. Always kind, never mean-spirited, Blind Date has been called, "surprisingly moving and laugh-out-loud funny."
This award-winning production caught the attention of Broadway producer Kevin McCollum (RENT, Avenue Q, Hand to God), who brought Blind Date to New York, to play off-Broadway in 2010. Since then, Blind Date has played sold out houses across Canada, the US, and in London. A sweet and surprising production, Blind Date has, in recent years, seen spin-off productions for queer audiences - developed with Evalyn Parry at Buddies in Bad Times Theatre in Toronto, Canada - as well as having been licensed to the prestigious Norwegian improv company, Det Andre Teatret, in Oslo.
Video
---
Tweets by blinddateontour
Review this show
To rate this show (and optionally leave a comment) you need to log in. If you don't yet have a BCG account you can set one up for free very quickly - just enter an email address and password.