The Dark Room: Kids
The Dark Room (for Kids!)
This is a 2018 show that has now finished.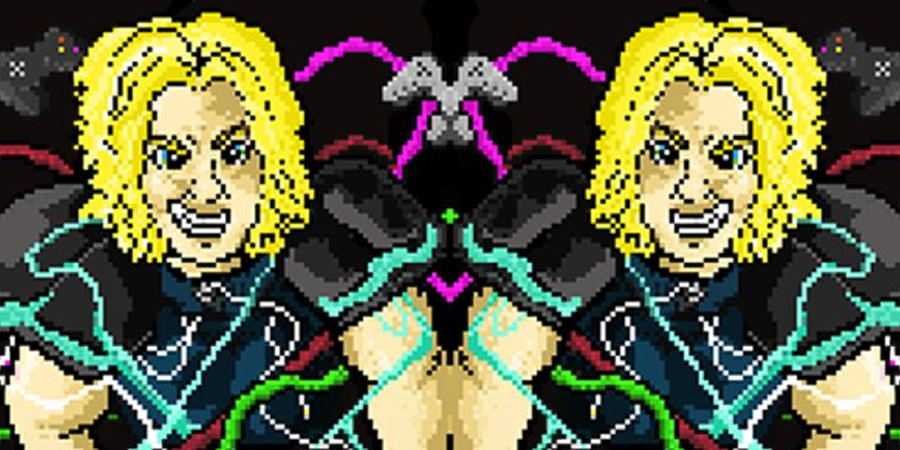 Show details
Multimedia starring John Robertson performed on the following days in August 2018...
Mon
Tue
Wed
Thu
Fri
Sat
Sun
30
31
1
2
3
4
5
6
7
8
9
10
11
12
13
14
15
16
17
18
19
20
21
22
23
24
25
26
27
28
29
30
31
You and your family are stuck inside a live-action video game! How will you escape?! Pick options off the screen in this fun, fear-filled interactive adventure. Will you: A) Find the light switch? B) Scream? C) Explode? For winners, terrible prizes! For losers, the Dark Room keeps whichever of your parents you like less. With 4m YouTube hits and sell-out shows worldwide, it's a bonkers game show for families featuring challenges, danger and jokes about Minecraft (unless they threaten to sue). Can you escape the Dark Room? Winner: Best Kids Show, Leicester Comedy Festival.
Share this show
Reviews
Press coverage
---
Last year, we thought that the one thing missing from John Robertson's terrifying well-known live-action videogame The Dark Room was a version for children. So, after selling out the adult versions 5 years in a row at the Edinburgh Fringe, we unexpectedly branched out to kids.
Everybody who knew of the show was extremely interested to see if and how this one man/multiple victim contestant interactive game show would work. And it worked brilliantly. Turns out, kids love yelling, floating heads and computer games. Parents love the nostalgia of the 8-bit graphics and letting the kids know what it feels like to be on the receiving end of a barrage of unreasonable demands for a change.
Part stand-up comedy show, part theatre; all interactive and insane - this award-winning, genre-defining, mixture of improv comedy and retro gaming all combines to become a deranged rock n' roll game show - now suitable for ages 12 and up. Families will find themselves trapped inside a live-action videogame!
How will they escape?! Will they:
A) Find the light switch?
B) Explode?
C) Cry?
If the kids win, there are REAL(ly terrible) PRIZES! But if they lose, The Dark Room keeps whichever of their parents they like the least. This is an interactive, immersive, non-patronising, gaming-come-comedy show that kicks butt and doesn't swear...much. A must see for anyone who wants to treat/punish their little darlings with a cult hit, super fun, fear-filled interactive adventure like no other. It's bonkers fun for all the family.
Review
'Everything there was to love about the Dark Room is still here, but the unpredictability of drunken adults has been replaced with the naïve brutality of children' -
Voice
'Be prepared to love it' -
EdFringe Review
'John Robertson has his young audience in raptures' -
ThreeWeeks
---
Tweets by robbotron