The Dark Room
John Robertson: The Dark Room
This is a 2018 show that has now finished.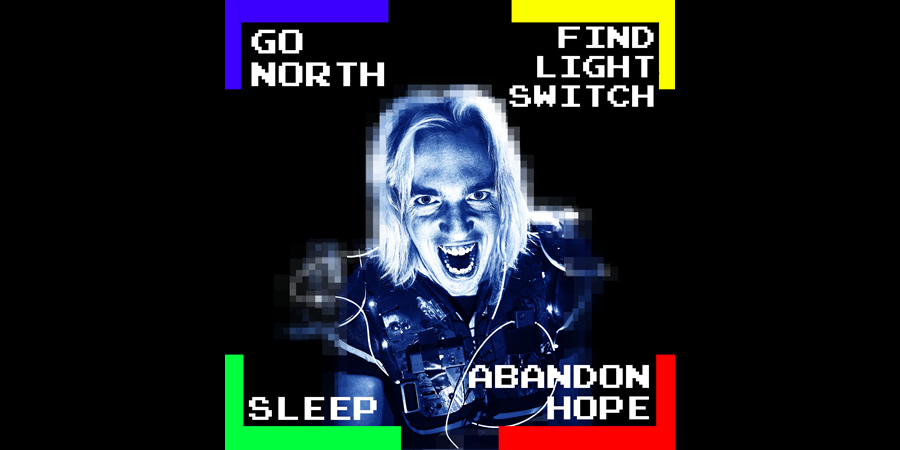 Show details
Multimedia starring John Robertson performed on the following days in August 2018...
Mon
Tue
Wed
Thu
Fri
Sat
Sun
30
31
1
2
3
4
5
6
7
8
9
10
11
12
13
14
15
16
17
18
19
20
21
22
23
24
25
26
27
28
29
30
31
You awake to find yourself in The Dark Room! You (the audience) must choose an option - will you A) Find the light switch? B) Cry for help? C) Go north? Come and play a live-action, text-based adventure game! It's a choose your own adventure - so choose it! After 4 million YouTube hits, 10 crowd-surfs, four death threats and sell-out shows worldwide, cult hit The Dark Room returns to Edinburgh for its seventh consecutive run! Winner: ThreeWeeks Editors' Award Best Comedy Award. Nominee: FringeWorld 2017. ***** (Comedy.co.uk). ***** (Skinny). ***** (ThreeWeeks). ***** (BroadwayBaby.com).
Share this show
Reviews
Press coverage
---
Comedian John Robertson returns for the 7th consecutive year at the Fringe with his 5 star, cult-hit show The Dark Room. This is a cross between a comedy show, a game show and a pantomime. Remember those text-based adventure games; 'You come to a fork in the road, do you go left or right?' This is that...LIVE!
The audiences are trapped in a Dark Room. They must choose options from the screen to try to escape.
Will you:
A) Find the Light Switch
B) Cry for Help
C) Go North
It's a choose-your-own-adventure, a test of skill, wit and cunning. It's strange, insane and addictive, and to top it all off, there are TERRIBLE prizes!
The Dark Room is a surreal, incredible show for anyone who's ever touched a video game, seen a video game or has done neither of those things but is willing to be thoroughly disturbed by John Robertson.
As seen at Insomnia Gaming Festival, EB Games Expo, MCM ComicCon, Underbelly Festival and more.
Trailer
Reviews
British Comedy Guide

ThreeWeeks

The Skinny

Arts Awards Voice

ShortCom

Broadway Baby

Chortle

The List

'You must see this show at least once in your life!' - The Sun
---
Tweets by robbotron