Kafka for Kids!
Beetlemania: Kafka for Kids!
Comedy
1:15pm (1 hour)
1-13 & 15-26 Aug 2018
Pleasance Dome (QueenDome)
12 - 15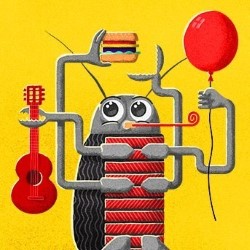 Mon
Tue
Wed
Thu
Fri
Sat
Sun
1
2
3
4
5
6
7
8
9
10
11
12
13
14
15
16
17
18
19
20
21
22
23
24
25
26
27
28
29
30
31
Venue details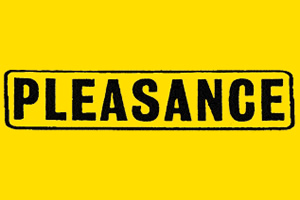 Tickets
As a guide, tickets cost between £12 and £15, depending on the day. To book visit the official Fringe website or contact the venue:
Kafka for kids? Karter thinks it's a brilliant idea. Kat just wants to have fun! And Karl wants a kebab... but someone very strange and very, very important has arrived to shut everything down. And Edinburgh Pest Control are planning on killing the show - Karl is keeping quiet because strangely, he's started growing extra legs. Kafkaesque kraziness kreated by Pappy's Tom Parry and director Russell Bolam, who return to Edinburgh after their smash-hit adaptation of Gogol's Marriage: ***** (Stage). Khaos! Kastles! Kreepy krawlies! For kids and big kids alike.
Kafka's angst-ridden stories might not seem the obvious choice for a family-friendly show, but this is a great hour for children and adults alike. The group's own adventures intertwine with re-enactments of Kafka's tales, brought to life with the most basic props, and there's a chance for some audience participation. The sketch group dynamics - the earnest one, the strict one, the one who only speaks Finnish - are crowned by the joy that radiates from the ever-hilarious Tom Parry.
Share this page
Reviews
Press coverage