Since February, the British Comedy Guide team has been out and about at festivals and comedy clubs seeing previews of shows due to head to the Edinburgh Fringe. Here's our selection of the best of those work-in-progress gigs - productions we feel confident in predicting will definitely be worth getting a ticket to when they arrive in the Scottish capital.
There are many promising looking shows in our listings that we haven't had a chance to see yet, but do keep an eye on our recommended page as we will be including the very best shows we've seen at the Fringe itself on that page, with the first coming on Sunday 5th August.
To find out more about any of the shows below, click on the title.
---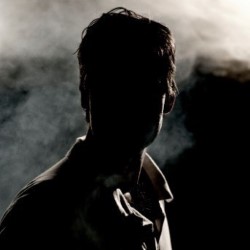 Adam Riches Is The Guy Who...
Adam Riches's character turns the mantra of empowerment inside out for his own sleazy ends. Mild audience participation and lots of laughs.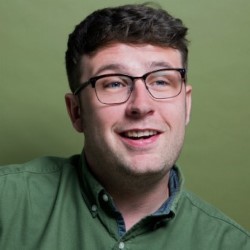 Chris Washington: You Beauty!
"Chris Washington looks set to become the next Peter Kay/Jason Manford" is a phrase that seems to be attached to every preview of this up-and-coming comedian's shows. Watch You Beauty! and it makes sense though - a very funny hour from a down to earth bloke.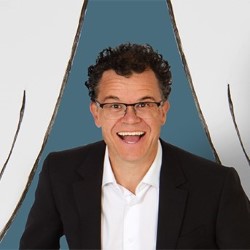 Dominic Holland - The Glory Year
This veteran comic still sounds fresh, with a lot of punchlines that hit you from left field. The Glory Year will be on at The Voodoo Rooms, which is free entry... so you can't go wrong with this suggestion.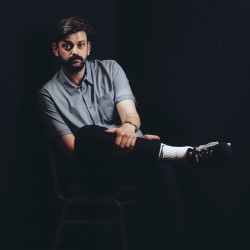 Fin Taylor: When Harassy Met Sally
We suspect there's going to be quite a few comedians talking about topics around sexual harassment and '#MeToo' at this year's festival. Based on how Fin Taylor's show is shaping up, he may have some of the best lines on the complex subject.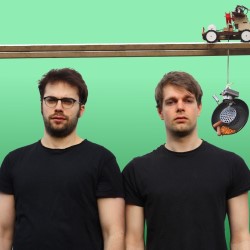 Foxdog Studios: Robot Chef
Looking for something a bit different? Robot Chef is a show created and performed by two computer programmers. They've merged their day jobs into the performance with some very impressive technology - you can get involved if you've got a smart phone on you.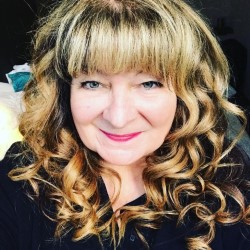 Godley's Cream 20 Years and Counting
We've not actually seen this show yet, but feel confident that we can tip it anyway because it will see accomplished stand-up Janey Godley delivering highlights from her last 20 Edinburgh shows. Yes, the best of 20 years of touring material packed in one hour.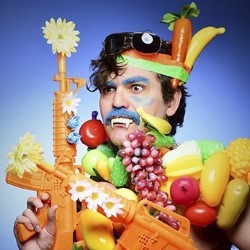 John-Luke Roberts: All I Wanna Do Is [FX: GUNSHOTS] With a [FX: GUN RELOADING] and a [FX: CASH REGISTER] and Perform Some Comedy!
An absurd hour on the missing 24 Spice Girls, ranging from unlikely characters to abstract concepts. Silly, inventive fun peppered with some bang-on literary impressions.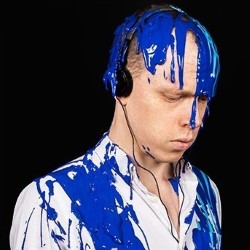 Jordan Brookes: Bleed
The "riskiest comic in the biz" looks set to improve on last year's award-nominated show with Bleed. A unique voice and delivery - sometimes uncomfortable, always funny.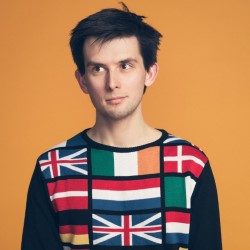 Kieran Hodgson: '75
After previous nominations for Maestro and Lance, this year Kieran Hodgson is going back in time to examine why Britain joined Europe in the first place. It's not just a show about Brexit however, as Hodgson has put together an impressive hour of storytelling, impressions (including a killer RuPaul impersonation) and a unifying message about the current political climate.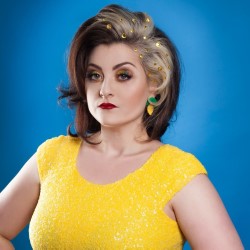 Kiri Pritchard-McLean: Victim, Complex
Once again Kiri Pritchard-McLean tackles a difficult subject in this thoughtful and compelling hour. Her skill at combining big laughs with goose-bump storytelling is second to none.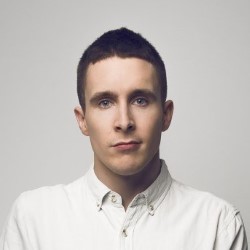 Larry Dean: Bampot
After last year's excellent show, Larry Dean once again makes stand-up look easy as he glides through tales of his family, his boyfriend and their break-up. Packed with jokes, Bampot is a joy to watch.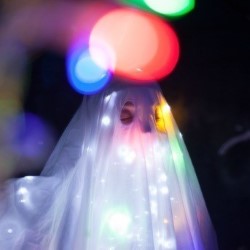 Laura Davis: Ghost Machine
This is probably the best show about existential angst by someone dressed as a ghost you're likely to see this or any year!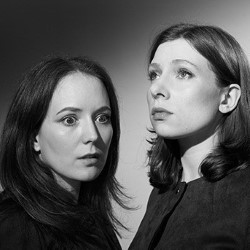 Lazy Susan: Forgive Me, Mother!
The double act return slicker and funnier than ever before. A densely packed hour of silly, clever quick-fire sketches and character work. Joyously silly, it's their funniest show to date.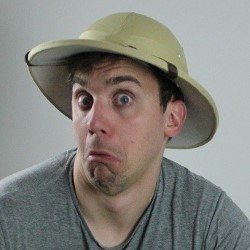 Mat Ewins: What Sorry? My Mistake! The Doors Are Not Open; The Show Has Been Cancelled. Do Not Have Your Tickets Ready!
Once again Mat Ewins conjures comedy magic through the unlikely medium of computer programming. There are loads of laughs and the chance to feature in your own moment of infamy.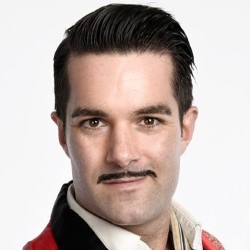 Milo McCabe: 1001 Moments With Troy Hawke!
Milo McCabe's character Troy Hawke is a joy to spend time with. The posh smoothy packs jokes into his hour on stage, but it's the audience interactions we're most looking forward to. It's a free show, so get along before word spreads and the queues get too long.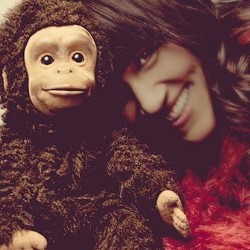 Nina Conti Is Monkey
Nina Conti has been making audiences laugh with her reliably funny ventriloquism act for a good number of years now. This year's show sees her take a step up. As the title hints, her character Monkey is on the loose in a whole new way and, as the programme warns, all etiquette has been abandoned in the process.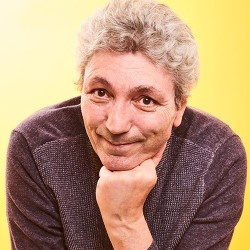 Paul Mayhew-Archer: Incurable Optimist
You probably know Paul Mayhew-Archer best as the co-writer on The Vicar Of Dibley, however having been diagnosed with Parkinson's he's now turning his hand to stand-up to highlight the therapeutic power of comedy. It's a wonderfully self deprecating set with a high hit rate of gags.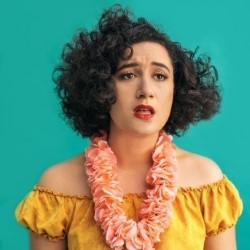 Rose Matafeo: Horndog
A super funny, honest hour from the perennially upbeat Rose Matafeo. She gets the audience onside immediately. You're likely to learn too. As the programme explains: "Rose Matafeo has kissed nearly 10 men in her life, AKA she's a total horndog. But what is horniness?"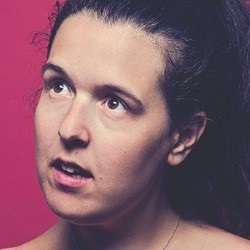 Rosie Jones: Fifteen Minutes
Rising star Rosie Jones's show is an hour, not fifteen minutes as the title suggests - which is good news, as it means 45 minutes more laughs. The theme: Why should cerebral palsy stop you from being a bastard if you want to be?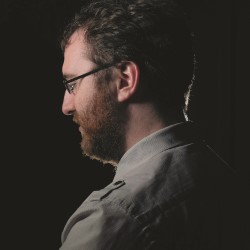 Sean Morley: I Apologise for My Recent Behaviour
Sean Morley takes stand-up in a new direction with this eloquent exercise in audience manipulation. Very funny and like nothing else you've seen.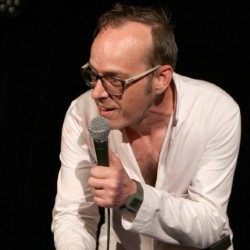 Seymour Mace Gets Sucked Off by God
Lunch-time nonsense from one of the most creative minds in comedy. Go and laugh your socks off... if you can get past the religious protesters.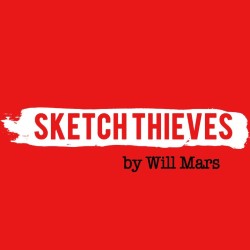 Sketch Thieves
The line-up for this show changes every day but the concept is strong enough to tip in its own right. Sketch groups perform some of their best routines (so already entertaining), but then we get to witness another sketch group trying to recreate the same sketches. The fun is seeing subversion added in to their rival's script. The original stand-up version Joke Thieves is on daily too.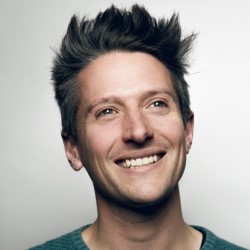 Stuart Goldsmith: End Of
It's hard to believe the youthful-faced Stuart Goldsmith is doing his 25th Fringe this year, but he's here with a great hour on effort and apathy. Sadly no tips on skincare regime.