The Dark Room: Kids
The Dark Room For Kids
Multimedia
4:30pm (1 hour)
4-13 & 15-27 Aug 2017
6.50 - 10
This is a 2017 show that has now finished.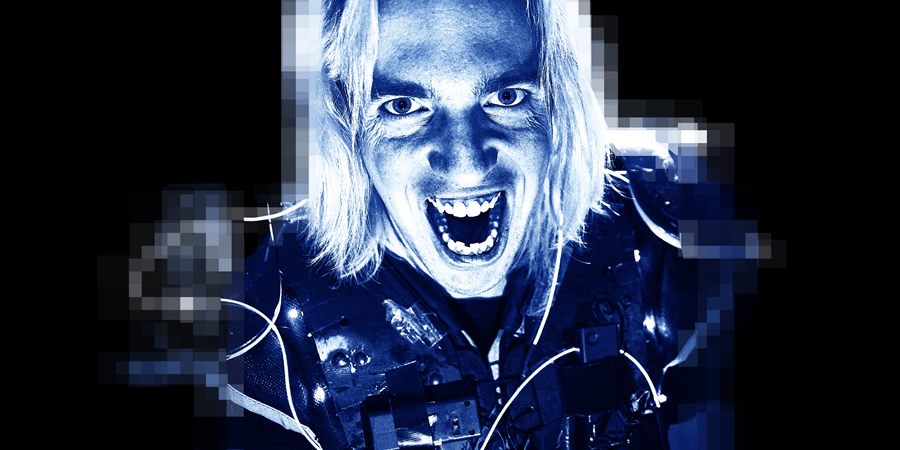 Show details
Multimedia starring John Robertson performed on the following days in August 2017...
Mon
Tue
Wed
Thu
Fri
Sat
Sun
29
30
31
1
2
3
4
5
6
7
8
9
10
11
12
13
14
15
16
17
18
19
20
21
22
23
24
25
26
27
28
29
30
31
Venue details
You and your family are stuck inside a live-action video game! How will you escape?! Pick options off the screen in this fun, fear-filled interactive adventure. Will you: A) Find light switch? B) Scream? C) Kick a Pokemon? If you win, there are terrible prizes! But if you lose, The Dark Room keeps whichever of your parents you like less. With over 4M YouTube hits and sell-out shows worldwide, this is a bonkers game show for families featuring challenges, danger and jokes about Minecraft (unless they threaten to sue). Can you escape the Dark Room?
Share this show
Reviews
Press coverage
---
Three questions with cult live-action video game host John Robertson...
1. You have taken one of the most truly terrifying shows at the Fringe and attempted to adapt it for children, what made you think that's a good idea?
Heheheheheh! Well, people keep bringing their kids to the adult show! It's magical when kids play - The Dark Room is suddenly like a jolly cybernetic uncle and for reasons I don't quite understand, audiences at comedy shows really love watching children die.
So I thought maybe the wee 'uns would like their own horrible adventure, where, with a twinkle in my eye, I cut down on the swearing, but ramp up the blood (when entertaining kids I skew like a very internet-era Roald Dahl, it's all puns, videogames and gore.) It's good, wholesome fun. (Well, it's fun, anyway.)
2. What's the most exciting thing you've done in a dark room?
The most exciting thing I've done in a generic dark room would automatically get this site reclassified as the British Pornography Guide. The most exciting thing to happen in a Dark Room show is whatever's happening in a Dark Room show. It's always a thrill!
3. How is it going taking all the swears out your show?
Well, it's not that difficult to swear at children when you're already wearing glowing, spiked armour and they're running in terror. At that point, my language tends to become quite sweet, if admittedly, a little reliant on phrases like "Come back!" and "There is no escape!" and "I only said I wanted to rip your eyes out, stop that awful crying, it'll just make it easier to scoop them out."
---
Tweets by robbotron