Nick Helm
Nick Helm: Masterworks in Progress '17
Stand-up
5:20pm (1 hour)
14-27 Aug 2017
10
This is a 2017 show that has now finished.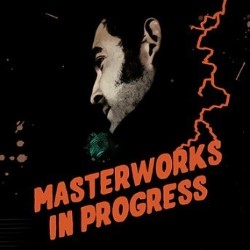 Show details
Stand-up show starring Nick Helm performed on the following days in August 2017...
Mon
Tue
Wed
Thu
Fri
Sat
Sun
29
30
31
1
2
3
4
5
6
7
8
9
10
11
12
13
14
15
16
17
18
19
20
21
22
23
24
25
26
27
28
29
30
31
Venue details
After spending two years in the wilderness, international treasure Nick Helm (Dave's Best Joke 2011) crawls his way back from the depths of hell to find the world he once loved has turned to piss and shit. Returning to Edinburgh armed with nothing but a heart full of hope and a work-in-progress show, Helm must now topple all the false idols and charlatans from their festering perches to teach the world once more how not to be a total f*cking c*nt. He is your saviour. Act grateful. 'Genuinely exciting' ***** (Telegraph). 'Unique comedy' (Guardian).
This is a work in progress show from Nick Helm. It's energetic, loud, funny and marginally inappropriate, with fine musical accompaniment from David Trent. This is classic Helm; if you're not laughing, you're wanting to give him a hug and tell him it will all be OK.
Share this show
Press coverage