John Robertson
John Robertson: Dominant
Stand-up
6:15pm (1 hour)
3-13 & 15-27 Aug 2017
9
This is a 2017 show that has now finished.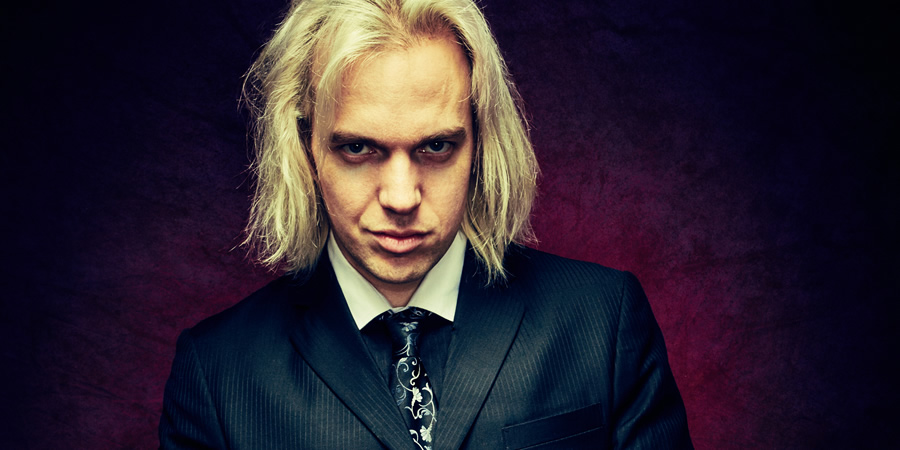 Show details
Stand-up show starring John Robertson performed on the following days in August 2017...
Mon
Tue
Wed
Thu
Fri
Sat
Sun
29
30
31
1
2
3
4
5
6
7
8
9
10
11
12
13
14
15
16
17
18
19
20
21
22
23
24
25
26
27
28
29
30
31
Venue details
More unstructured stand-up from the Cardinal of Chaos, the Ayatollah of Abuse, the Duke of Puke, John Robertson. Chaotic, spontaneous, loud. A truly unique live experience. ***** (Skinny). ***** (ThreeWeeks). **** (Scotsman). **** (List). **** (Edinburgh Festivals Magazine). **** (Chortle.co.uk). **** (TheAge.com).
Share this show
Reviews
Press coverage
---
Interview
Three questions with Australian wild man and insult comic John Robertson...
1. How much of your show is pre-written and how much is improvised on the night?
That's something I find out when I show up! I'm a dominant - the crowd gets the show I want them to have.
Also, I literally have a whip, so that'll definitely get used. Sure, it's not a traditional comedy prop, but my God, it's amazing how few hecklers you get if you stride onstage with a weapon.
2. How will you prepare mentally running from a kids' show (Dark Room For Kids) to an adult show, entitled Dominant?
A quick drink and prayers that no families have bought tickets to the wrong show.
3. Last year's show had a "big finish", any plans for similar this year?
We do! That's how I do shows - I come up with the ending first, then think what it might take to get us there. I've actually been scared to do the ending in previews, but when I've cranked it out, it's very funny - and absolutely nobody forgets they've seen it.
---
Tweets by robbotron