Ivo Graham
Ivo Graham: Educated Guess
Stand-up
8:15pm (1 hour)
2-13, 15-27 Aug 2017
8.50 - 11
This is a 2017 show that has now finished.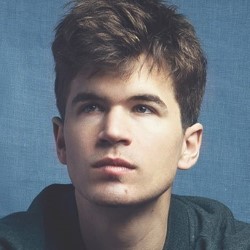 Mon
Tue
Wed
Thu
Fri
Sat
Sun
1
2
3
4
5
6
7
8
9
10
11
12
13
14
15
16
17
18
19
20
21
22
23
24
25
26
27
28
29
30
31
Venue details
After an eventful year off (got a new laptop, etc), the boy's back in town with resolutions galore but less courage in his convictions than ever. How much has Ivo learnt? And what good has it done him? As seen on Mock The Week, Live At The Apollo, As Yet Untitled, Live From The BBC, Fighting Talk. 'Honed to within a whisker of perfection... a joyous show' (Evening Standard). 'Sharp punchlines, topper gags and the unmistakable sense of a young comic finding another gear' (Scotsman). 'Like Hugh Grant's less well-adjusted younger brother' (Guardian).
A very tightly-written show, packed with gags. Politics play a big part - but not in the way you might expect. Graham has a 'party trick' to demonstrate, rather than any satirical message on who to vote for.
Share this page
Reviews
Press coverage