The fourth Edinburgh incarnation of this clash of comedy all-stars came to the Pleasance Grand on Tuesday 15th August.
The list of those involved reads like a comedy who's who: Nick Helm was the ringmaster once again, with Brendon Burns and Andrew Maxwell providing the commentary throughout. Even the house band featured such varied luminaries as Andrew O'Neill, Pippa Evans, and Tim Vine on drums, with guest appearances from others including Sara Pascoe, Nicholas Parsons and James "James Acaster" Acaster [sic].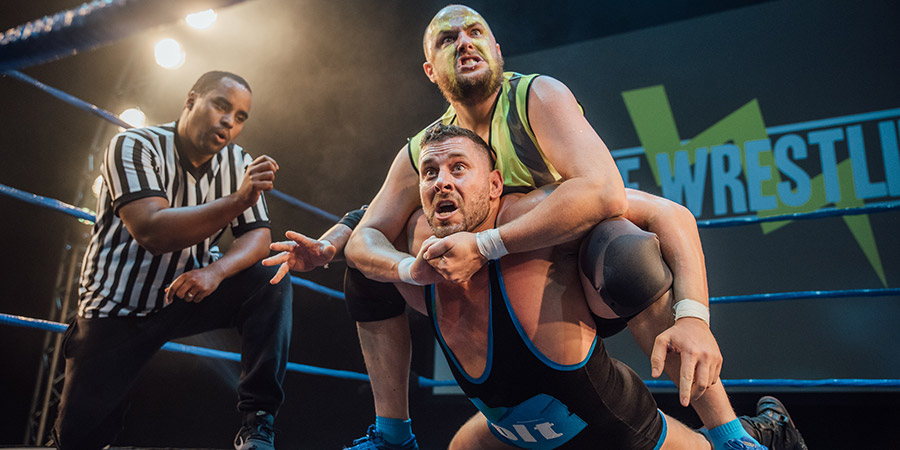 After an initial tag bout and a one on one between Tom "The Traffic Warden" Parry and actual wrestler Colt Cabana, everything was set up for the grand finale. This year it was a ladder fight between seven different comics and wrestlers, including Edinburgh Comedy Award winners Richard Gadd and Bridget Chrsitie.
After much chicanery and enjoyable exposition, it was eventually won by [SPOILER ALERT]...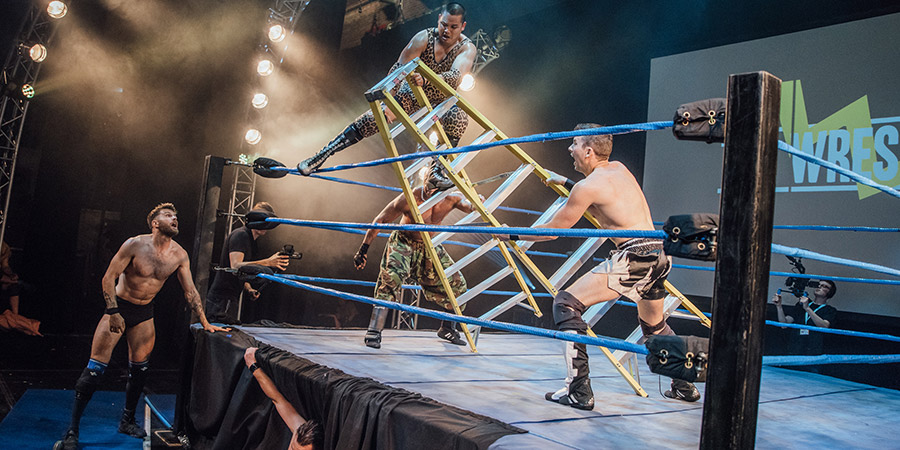 ...Joe Lycett, who sneaked on while everybody was too injured to react.
The only shame of the night was that, regrettably, this was a one-off - it really does seem a shame that all that effort of choreography and practice should only be offered to an audience on one occasion. Those of us who were lucky enough to be there were grateful, though!