The minds behind these following entries in the 2017 Edinburgh Fringe programme should be applauded for picking a title that really stands out or gets you thinking.
---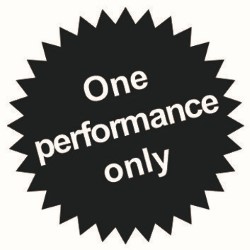 A Young Man Dressed As A Gorilla Dressed As An Old Man Sits Rocking In A Rocking Chair For 56 Minutes And Then Leaves... 9
As the title of this show suggests, it's the ninth year of this spectacle. The title says everything you could ever want to know. We can confirm it's as odd a show as it sounds.
---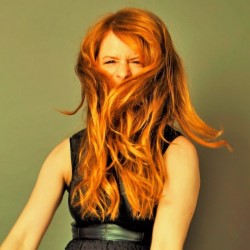 Amy Howerska Goddess... *unless Tired Or Hungry.
We are the sort of people who are always 'following the asterisk' to find out what a product's disclaimer is. Fair play to Amy Howerska for not hiding her one away.
---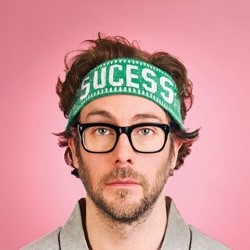 Ben Fogg: How I Won Best Newcomer 2017
A bold title from Ben Fogg here. His programme blurb is equally confident, suggesting he is "the greatest living comic" of his generation.
---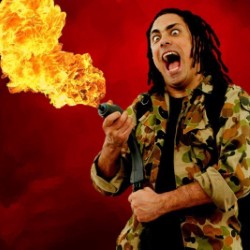 Burning Love to the Ground. (And, Lasagne)
Guess which word in this title caught our eye. If the programme blurb is to be believed, Steve Hili will be giving out some free lasagne after having made you laugh.
---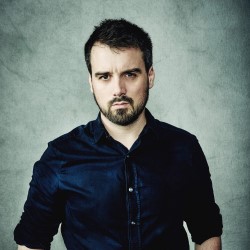 Conor Drum: All My Friends Are Dead
This has been a pretty upbeat article so far we think. Conor Drum is our dark interlude though. Luckily, if you read the full blurb of his show he doesn't necessarily mean that title literally.
---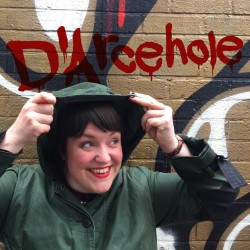 D'Arcehole
We hope the kids that teacher Jo D'Arcy looks after don't see what she's called this year's show, or that might become her nickname in the classroom.
---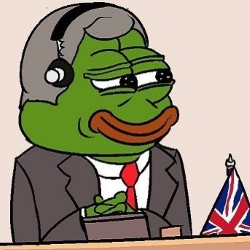 Gareth Morinan: Brexitocracy (Explained With Graphs)
We've added Gareth Morinan's show in this list as this is his programme blurb in full. "Brexit Brexit Brexit Brexit Brexit Brexit Brexit Brexit Brexit Brexit Brexit Brexit Brexit Brexit Brexit Brexit graphical comedy Brexit Brexit Brexit Brexit Brexit Brexit Brexit Brexit Brexit Brexit Brexit Brexit Brexit death Brexit. God bless the Brexitocracy and God bless Theresa May."
---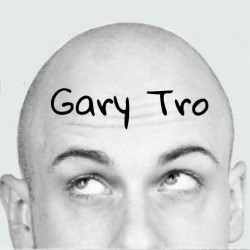 Gary Tro: Supercalifragilisticexpigarytrocious
Points for anyone who uses the full show title at the box office when asking for tickets to see Gary Tro.
---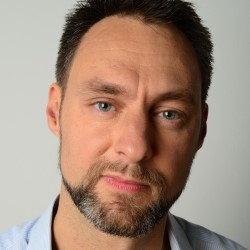 I Can Make You Tory
Talk about dividing your audience before they've even turned up - a bold title from Leo Kearse this year. It'll be interesting to see if it works for him or not.
---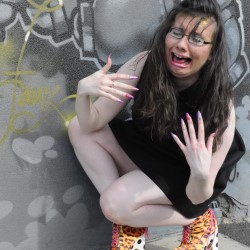 It's My Funeral and I'll Throw Glitter If I Want To
This year Isobel Marmion has decided to take her upcoming untimely death into her own hands and throw her own funeral.
---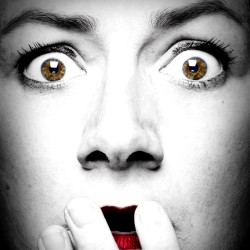 Jessica Fostekew: The Silence of the Nans
We're looking forward to finding out exactly what this show is actually about. Jessica Fostekew submitted this description: "(Read in film-trailer voice): Last summer, Jessica did two reasonably significant things. One brought pure joy. The other, a tale of entrapment, torture, shame and ice cream. This show tells the second story. The horrid one."
---
Joe Wells: I Hope I Die Before I Start Voting Conservative
We're guessing Joe Wells won't be going along to Leo Kearse's I Can Make You A Tory show then.
---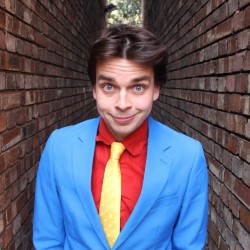 Joz Norris: The Incredible Joz Norris Locks Himself Inside His Own Show, Then Escapes, Against All the Odds!!
One of the longer titles in the programme. We're looking forward to discovering how you manage to lock yourself in your own show (it's apparently not entirely a metaphor).
---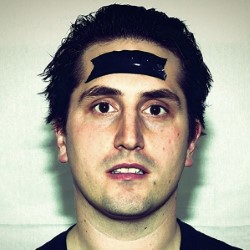 Luke McQueen: The Boy With Tape on His Face
It's slightly possible Luke McQueen might have taken 'inspiration' from another act when coming up with the concept and title of his show. The blurb explains: "Luke McQueen will attempt to perform stand-up without the use of his forehead."
---
Nazi Jihadi
Wow, powerful title. Our listing says: "A German Muslim who grew up in Syria, South Africa and Pakistan. Toby Arsalan is basically all the bad guys from all the Die Hard movies squeezed into one."
---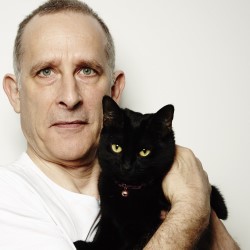 Nick Revell vs Lily, Evil Cat Queen of Earth Planet and The Laughing Fridge
We always look forward to reading what Nick Revell has called his show. He never lets us down... it's always an interesting title.
---
Orwell that Ends Well
A good pun from Lolly Jones. Her show is based around the digital footprints we leave behind and how the state and companies can track us, so it's got a meaning behind it too.
---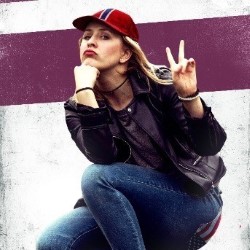 Panilla Ice Ice Baby
If your name is Pernilla and you're from Norway we guess this is the natural title for a show for you. Stop, collaborate and listen!
---
Seymour Mace's Magical Shitcakes from Heaven
A funny title from Seymour Mace. He probably shouldn't have thought of his programme entry when he was tired though. He submitted: "This bit's called the blurb whatever the f*ck that means. Anyway, I'm an idiot and I like being stupid so if that sounds like your kind of thing then get down to Stand 3 and laugh at me without feeling bad about it... or don't... it's up to you really... I mean, I know I'm not everybody's cup of tea... anyway, f*ck it! Come, don't come, whatever. God I'm shit at self promotion... please come."
---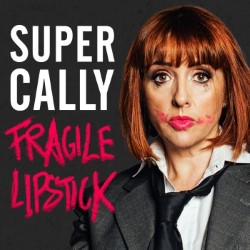 Super Cally Fragile Lipstick
We love a title that's been mangled to fit a comedian's name, and Cally Beaton has come up with a cracker here.
---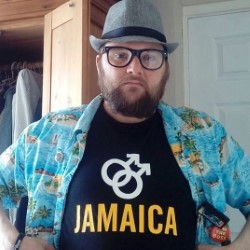 Trevor Feelgood: Sold Out (But Tickets Still Available)
Will this title backfire on Trevor Feelgood? We hope not. He makes a bold claim in his blurb though: "The maddest show you will see all Fringe."
---
For 1000s more shows, see our full listings