The 70th Edinburgh Festival Fringe officially starts on Friday. We're now in the process of browsing our listings to work out what we're going to see. These pictures particularly caught our attention.
---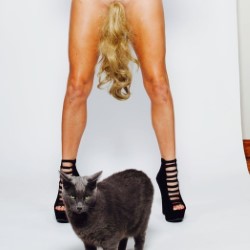 Adrienne Truscott's A One-trick Pony (or Andy Kaufmann Is A Feminist Performance Artist And I'm A Comedian)
Adrienne Truscott won the 2013 Panel Prize for performing a show about rape, whilst wearing not a lot. Her new programme image suggests she is pushing boundaries again this year.
---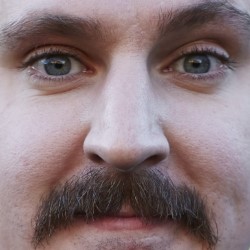 Ali Brice's Never-Ending Pencil
We still haven't quite recovered from watching Brice's surreal video sketch How to break the ice at parties, so seeing his face in extreme close-up in the programme has given our therapist a lot of work this week.
---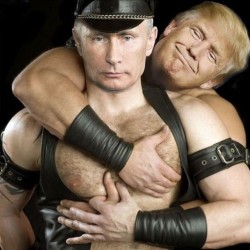 Another Political Comedy Show
There's a fair few pictures of Trump and Putin in the programme this year, but Rick Molland and Sully O'Sullivan have worked some Photoshop magic on their offering.
---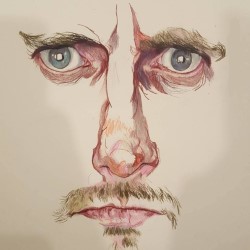 As If I Hadn't Slept
A bit like Ali Brice above, we've now emailed this close-up illustration of James Meehan's troubled face to our therapist so many times that she appears to have put a block on our emails.
---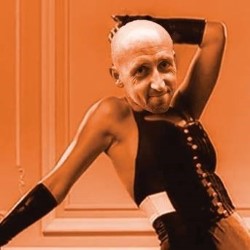 Bald Man Sings Rihanna
It's not the most subtle of Photoshop jobs, but we can't stop starring at this picture of Gary Sansome. If you're reading this Gary, look out for us in the front row! We'll try not to wolf whistle too often.
---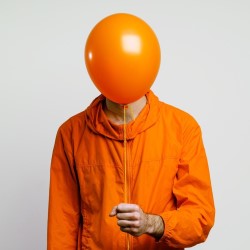 Ben Target's Orangeade
Ben Target is known for producing eye-catching posters. One year he didn't even bother to put his show details on his advert. He's come up with another interesting image for this year's show, a show which he says promises "Gentle comedy. Mellow drama. Balmy ballgames."
---
Blank Canvas
No, your computer screen hasn't broken. That is an image there. It's surprisingly effective given it's nothing, but it is entirely fitting an image choice for this show given it sees performers trying out new ideas.
---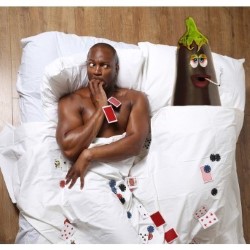 F*ck Me Like Dry Vegetable
Former casino industry worker Matthew Harrison has come up with quite a title for his show this year. The image is equally eyebrow raising.
---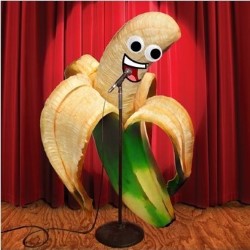 Green Bananas
Does the banana working for this up-and-coming comedian showcase show know the aubergine from Harrison's show above? We hope so. It looks like they'd get on great.
---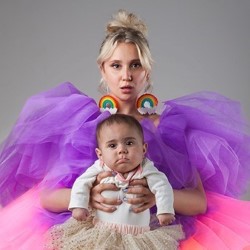 Jenny Bede: Eggtime
Jenny Bede's colourful image is eye-catching to start with, but when you notice the expression on the baby's face, it gets even better.
---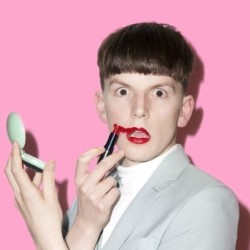 Joe Sutherland: Model / Actress
Former model turned "aspiring model" Joe Sutherland is coming up to Edinburgh looking to catch his big break. Good start Joe... it's a great picture.
---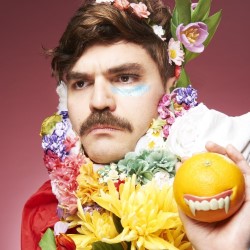 John-Luke Roberts: Look on My Works, Ye Mighty, and Despair! (All in Caps)
Cheer up John-Luke Roberts!
---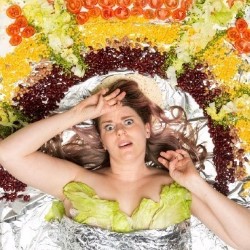 Lauren Bok: Is That a Burrito in Your Pocket or Are You Just Happy You Have a Burrito
Up-and-coming Australian comedian Lauren Bok must have spent quite a while laying out all the food featured in her image.
---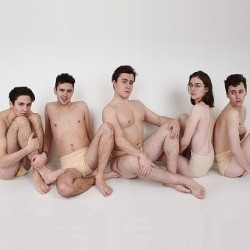 Leeds Tealights: Fix Us
Er... goodness. Leeds Tealights, what have you done to our eyes?
---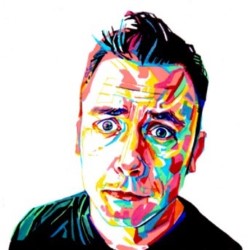 Paul Savage Is Set To Self Destruct
In case you haven't worked it out yet, we are attracted to bright colours. This is a stylish design that manages to stand out really well.
---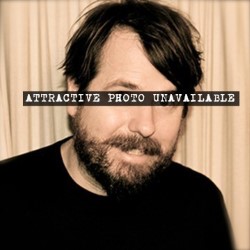 Pete Johansson: Pete Jo-Handsome Comes Alive!
Pete Johansson has managed to include a good joke in his photo, and for that we applaud him.
---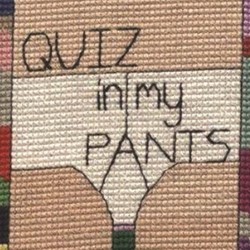 Quiz In My Pants
This silly panel show has been using this image for a few years now, but given it's a really decent bit of tricky cross-stitch on display there we are very happy to highlight it again.
---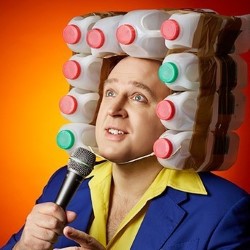 Tim Vine: Sunset Milk Idiot
We love Tim Vine - even his image manages to make us giggle. We're looking forward to heading along to his show to hear all his milk-based puns.
---
Right, that'll do. There's loads more good images in the programme. Browse the listings