We asked some of the comedians and comedy theatre groups appearing at the Edinburgh Festival what they'd do to attract larger audiences - if they could ignore laws and morals! Here's what they said. Click on their names to find out more about their shows.
---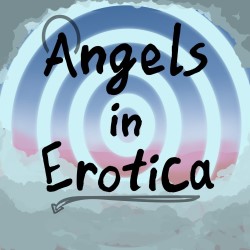 Angels In Erotica
We've made fake accounts to send fake outraged emails to religious figures. We've already applied to do a naked publicity slot with Spank!.
All of us wouldn't mind holding an angel-themed orgy. We'd steal a plane and spell out 'The End is Sexy' in the sky above Edinburgh. We'd kidnap the Archbishop of Canterbury and parade him up and down the mile.
We have a direct line with God, so we might ask him to arrange the stars into our poster. Safe to say, we definitely would do stuff that will have to make us beg to St. Peter at the gates.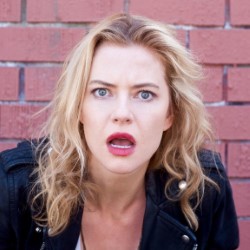 Ellyn Daniels
I would definitely do a strip tease to get more audience members, because I have always wanted an excuse to get on a pole and that would be a worthy one.
I would break a bunch of people out of a minimum-security prison and bring them to my show. I would go on a dating app and tell a bunch of prospective dates to meet me at the venue, watch the show and then meet me afterwards.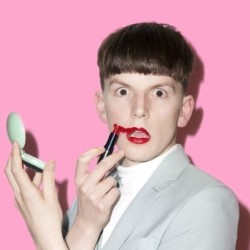 Joe Sutherland
I may resort to flyering guys on Grindr: 'Young lad looking 4 group fun. Can accommodate 55 people. 1 hour. Only £6-9.'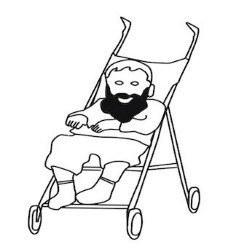 Kids With Beards
As we have done in the past, not advertise well enough that it is NOT a kids show, and then watch as two hipster parents bring their 8 year-olds, who arrive as boys, and leave as men. Scarred men.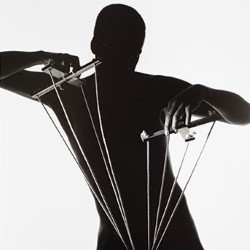 Simon Morley
I have spent many an hour walking the streets wearing nothing but my cape screaming at people "Come laugh at my nuts!" Doesn't get any more shameless than that.
Simon Munnery
Well, the obvious answer is to use a herding system and an electric cattle prod: simply wait outside a successful show and as the audience come out marshal them into yours.
More practically, something I have often considered but never done would be to make use of the one great unused timeslot: dawn. If you could put on some bizarre cabaret, different every day, and manage to get an audience there, then they're yours - they'll be sleeping all day and back up ready for dawn again. Might work.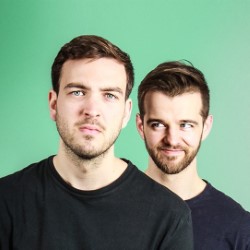 Sisters
Probably something really original like lie down on the Royal Mile, pretending to be dead whilst covered in our own flyers. They're BOUND to pick one up.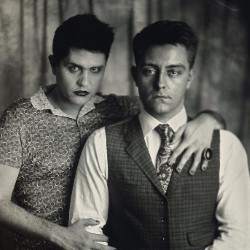 The Death Hilarious
Fabricate an endorsement from Jeremy Corbyn on our poster and wait for the entirety of the fringe to turn up to our gig.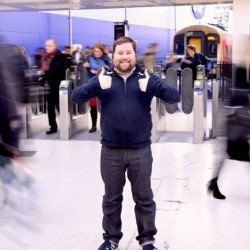 Tiernan Douieb
Hire hackers to change everyone's show time and venue to my show time and venue. I would then disappoint thousands of people as they can't all fit in my tiny room and disappoint the tens of people who did fit in.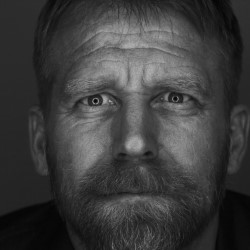 Tony Law
Oh my god you caught me. This year I'm dressing super hot with really short shorts. Hopefully word gets out that super hot middle aged guy in short shorts is on. Butcheeks anyone???? Thought so. You're welcome.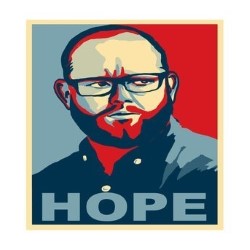 Will Duggan
I'd kick my mum in the face to guarantee a full room everyday. I never claimed to be a saint.