Bringing To Book
Bringing To Book
Stand-up
9pm (120 mins)
15 Aug 2017
20
This is a 2017 show that has now finished.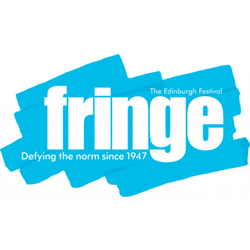 Mon
Tue
Wed
Thu
Fri
Sat
Sun
29
30
31
1
2
3
4
5
6
7
8
9
10
11
12
13
14
15
16
17
18
19
20
21
22
23
24
25
26
27
28
29
30
31
Venue details
Brochure note
This show was not listed in the official Fringe programme so you may not find details elsewhere.
Bringing to Book: A benefit for two legal charities working on the Grenfell Tower Fire
Perfomers Include Stephen K Amos - Milton Jones - Josie Long - Archie Maddocks - Shazia Mirza - Sara Pascoe - Attila the Stockbroker - Mark Thomas - Bilal Zafar
A benefit for two legal charities working on the Grenfell Tower Fire.
Fringe veteran and political activist Mark Thomas brings a unique fund raising event to Edinburgh's Festival that promises to be one of the best bills you will see this August with a truly amazing range of performers. Proceeds will go to support the work of two legal charities -INQUEST and North Kensington Law Centre - working with Grenfell residents, survivors and families of the victims.
INQUEST is the only charity in England and Wales providing expertise on contentious deaths and their investigation and aims to play a lead role in shaping the public inquiry, ensuring families have access to justice, have their voices heard, their questions answered, and those responsible are held to account.
North Kensington Law Centre is a legal charity currently working with over 100 families (survivors, residents and families of victims) providing legal advice and representation and offering practical support to help resolve the immediate problems they face so they can focus on trying to come to terms with their loss and grief and to begin to rebuild their lives.
"Both charities are always in need of funds, yet the work they are doing is desperately needed. INQUEST and the North Kensington Law Centre offer the hope of justice. I know some of the people volunteering and working on this and they are damn fine people, I am delighted to help their crucial work," says Mark Thomas.
Share this show
Credits