Anna Morris
Anna Morris: Bitchelors
Stand-up / Character
3:10pm (1 hour)
5-15, 17-27 Aug 2017
Free
This is a 2017 show that has now finished.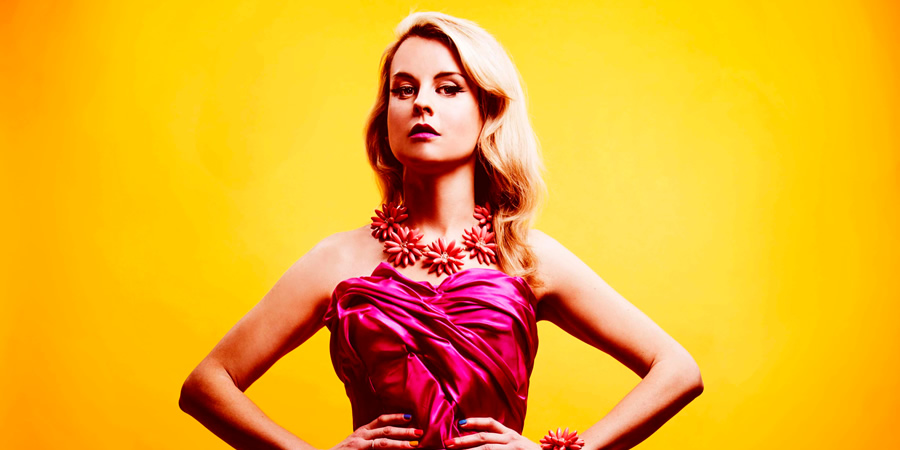 Show details
Stand-up / Character starring Anna Morris that will be performed at The Voodoo Rooms at 3:10pm for 1 hour, on the following days in August 2017.
Mon
Tue
Wed
Thu
Fri
Sat
Sun
1
2
3
4
5
6
7
8
9
10
11
12
13
14
15
16
17
18
19
20
21
22
23
24
25
26
27
28
29
30
31
Venue details
The critically acclaimed character comic and creator of last year's award-winning sell-out wedding comedy It's Got to be Perfect returns. Morris revives 2014's sell-out Would Like to Thank, as four characters compete at the Woman of the Year Awards, hosted by Georgina the Bride and judged by you. A Scouse Mumtrepreneur, a darkly secretive baker, a glamorous deadly foreign correspondent, an anti-marriage activist. Four women, one award, who wins? You decide! 'Morris has the X Factor' ***** (EdinburghGuide.com). Best Show 2016 ***** (FunnyWomen.com). 'Wildly inventive and intelligent' **** (ScotsGay.co.uk). **** (Stage). **** (Herald). **** (Skinny).
A finely crafted hour of entertainment from a master of character comedy in full bloom. Morris's performance - taking in 5 separate creations - is a delight.
Share this page
Reviews
Twitter reviews
Press coverage
---
More details
Last year, people queued for over an hour at the Voodoo Rooms to see the return of Anna's smash-hit, sell-out wedding comedy, It's Got to be Perfect. The show won Best Show at the Funny Women Awards, toured Australia and ended its successful run at the Underbelly Festival, London.
This year Morris returns with Bitchelors - an updated revival of her 2014 smash-hit show Would Like To Thank, set at a fictitious Woman of The Year Awards, hosted by the star of last year's show Georgina Francis (as seen on Comic Relief's Bride Aid), featuring four other characters, all competing to win by ANY means. Bitchelors explores the pressure on women to have it all, presenting four unique characters who challenge stereotypes with their behaviours, jobs, attitudes & honesty.
Once again, Morris places the audience at the centre of her show, as they become the judges. They will vote for the winner, resulting in one of four different explosive endings. This is Morris's signature interactive and semi-improvised style of comedy, promising a different show every day, unique to each audience.
Showing her diverse range, Morris presents four contestants for your consideration:
- NINA: scouse Mumtrepreneur, creator of BabyFit gyms (weightlifting with your own children)
- JANE: nervous domestic goddess who hides a dark secret in her shop Cake Me Happy
- KEVA: glamorous Foreign Correspondent, charming Dictators with weapons of mass distraction
- ALEXI: American anti-marriage activist and leader of pro-single rights group The Bitchelors
Biography
Anna Morris is an award-winning comedian, writer and actress as seen on BBC1's Outnumbered, BBC1's Count Arthur Strong and ITV's Bad Bridesmaid (which she also wrote). Writing credits include The Paul O'Grady Show, Man Stroke Woman and for Veep producer Stephanie Laing's PYPO. Anna will play a lead role in Channel 4's hotly anticipated new sitcom Lee & Dean later this year as Pippa Bryce D'Souza.
Comic Relief sketch
---
@annamorriscomic
Loading tweets...