Jay Islaam
Travels With Autism
Stand-up / Storytelling
9pm (1 hour)
16-28 Aug 2016
8
This is a 2016 show that has now finished.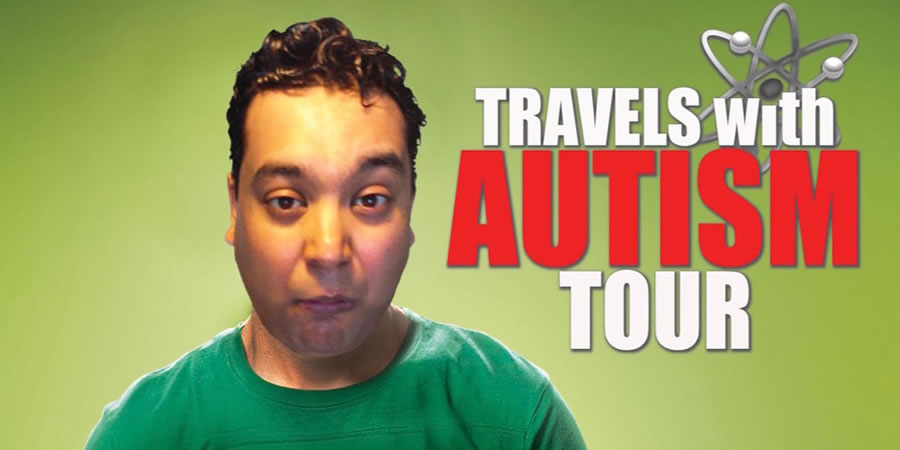 Mon
Tue
Wed
Thu
Fri
Sat
Sun
1
2
3
4
5
6
7
8
9
10
11
12
13
14
15
16
17
18
19
20
21
22
23
24
25
26
27
28
29
30
31
Venue details
Jay has Asperger's, so he lacks empathy. Which is another way of saying he doesn't give a f*ck about you or your problems. He couldn't be happier! Autism Spectrum Disorder is often misunderstood. Travels with Autism hopes to both entertain as well as enlighten audiences about the private battle that those with ASD are constantly waging with a world that seems alien and incomprehensible. Multi award-winning comedian Jay Islaam premieres his first full-length show. A humorous insight into the life of a man with Asperger's Syndrome who's forced to travel the world by his employer.
Share this page
Reviews
Press coverage
Full press release
Less than three years into his comedy career, Jay Islaam has already picked up a couple of national awards, been banned from more than 100 comedy venues, and won more new act competitions than any other performer (probably) with his politically incorrect comedy.
But for his first solo show at the Edinburgh Fringe, he's taking a more introspective journey into his own battle with Asperger's Syndrome: Travels with Autism.
"A very funny comedian." - BBC London
"the man is a comedy genius." - World Of Comedy
"one of the bad boys of British comedy... bold, sharp-tongued social commentary." - Edge Magazine
"very evident talent and a notoriety normally associated with rock stars!" - Huffington Post USA
Jay Islaam is a real-life Sheldon Cooper...
> Trained theoretical physicist
> Photographic (eidetic) memory
> Raised by religious fundamentalists
> Uncanny talent for aggravating people
Travels with Autism is his debut solo show, and examines widespread misconceptions about Autistic Spectrum Disorder (ASD). While media portrayals of Autism have helped increase awareness of the condition, there's still a lack of understanding. The depiction of Autistics on both the big and small screen covers a very narrow part of the spectrum. This show hopes to expand the audience's understanding of the variety of challenges faced by the ASD community.
Jay will also be talking about how ASD has affected his personal, professional and romantic life. You'll hear about his experiences evading arranged marriages, undergoing "treatment" by Pakistani witch doctors, enduring interrogation by the Israeli secret service, and his eco-
tourism adventures in far flung places.
---
@JayIslaam
Loading tweets...