Henrietta Steventon
Henrietta Steventon: The Immoral High Ground
Stand-up
1am (1 hour)
15-21 Aug 2016
Free
This is a 2016 show that has now finished.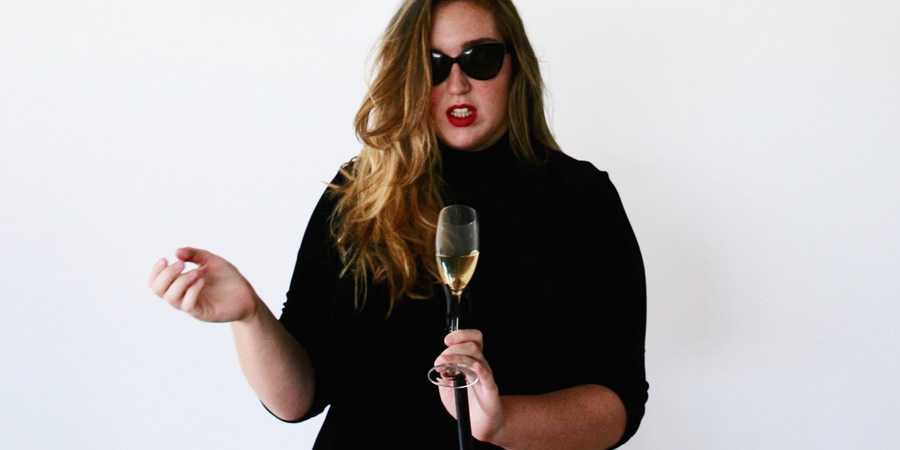 Mon
Tue
Wed
Thu
Fri
Sat
Sun
29
30
31
1
2
3
4
5
6
7
8
9
10
11
12
13
14
15
16
17
18
19
20
21
22
23
24
25
26
27
28
29
30
31
Venue details
Henrietta returns from self-imposed exile in America having written, directed and starred in the New York premiere of her original farce Ennui: An English Comedy with a French Title for an American Audience, praised for its 'clever dialogue' and 'sharp humour' (BroadwayWorld.com). They say only God can judge, but Henrietta successfully judges people all over the world in her brand new show addressing the burning issues: Are midgets charged for extra legroom when flying economy? What kind of sandwich is an LGBT? and the age-old question, aren't dogs just boyfriends for ugly girls?
Share this show
Full press release
Henrietta Steventon makes her Fringe debut this summer with her new stand-up show, The Immoral High Ground. Henrietta is a 20-year old stand-up comedian, who was born in England, was a child-star in New Zealand and is now an Ivy League student in the U.S.A.. Last summer, she directed and starred in the world premiere of her original farce 'Ennui: An English Comedy with a French Title for an American Audience', in New York City.
The show was praised for its 'sharp humour' and 'witty dialogue' by Broadway World and was the best-selling show in Theatre for the New City's Dream Up Festival. Her most recent performance in New York, as a condescending, wine-inclined academic, not too dissimilar from herself, was hailed for its comedic prowess.
'absolutely iconic'; 'riotously funny'- Bwog
'Henrietta Steventon... is a case-study in comedy' - Columbia Spectator
The Immoral High Ground is Henrietta's debut 1-hour show at the Edinburgh Fringe Festival. With her signature biting wit, Henrietta relates excerpts from the riches-to-more riches tale of the first two decades of her life, including the true stories of how she was rejected by Jimmy Savile as a child but learned to love herself again, and how she has to pretend she went to Hogwarts in order to get action in America.
As well as laughing at the absurd narrative of her own life, Henrietta doesn't hold back when it comes to skewering bigots, religious hypocrites and hairdressers-with-no-chat in her scathing observational comedy. She abandons political correctness in order to highlight the reality of the very politically incorrect world we live in, that you just can't help but laugh at.
---
Tweets by hacsteventon