We've browsed around the listings a few times now looking for things to see, and these listings have made us smile each time we've seen them. Probably a good sign the people behind them are witty folk worth your ticket money...
---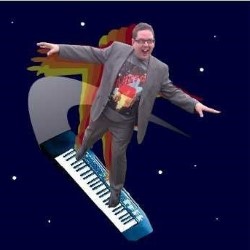 Ditty Fiddler
Friz Frizzle's title might put him at risk of ending up on a register, but at least the musical comedian could entertain his cellmates with some of his pop parodies.
Garibaldi
We are clearly suckers for pun-based titles, as the listing of Gary From Leeds caught our eye. His description explains: "Gary's hair is history - now his name is under threat."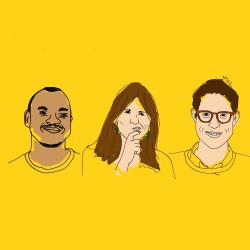 A Girl With Two Dicks
Shock tactics are a good way to grab the attention of a brochure browser. This title is the creation of Susie Steed, Matthew Harrison and Tom Hazledine... or is possibly just the work of Susie.
Nick Revell...
Here is the full title of Nick Revell's show. It's great on so many levels: Gluten-Free Christ; Seven Easy Steps to Mindfulness, Weight-Loss, Eternal Beauty, Spiritual Detox, Untold Riches, and Dealing with Disappointment.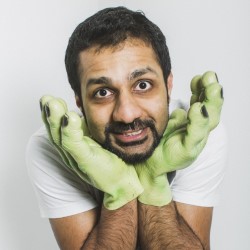 Sharma Sharma Sharma Sharma... Comedian!
When you know that the name of the comedian behind this show's title is Mickey Sharma it starts to make some sense.
This Is Business
The description of this show is just "Business. Business. Business. Business. Business. Business.", repeated over and over again. With no details at all on what this one is about, it makes you curious to find out doesn't it?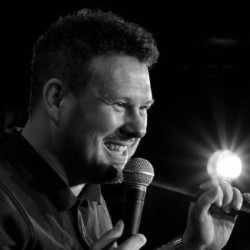 Maff Brown
Potentially a clever bit of marketing coming up here, as this description makes you want to prove him wrong doesn't it? "Does anyone ever read this bit? Prove it and tweet me @maffbrown and I'll tell you about the show."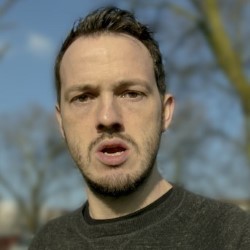 Stuart Laws...
Stuart Laws, has moved from a Free Fringe venue to the Pleasance. Perhaps we're reading too much into his title, but it's perhaps slightly telling: "So Preoccupied With Whether or Not He Could That He Didn't Stop to Think Whether He Should (1hr Show)".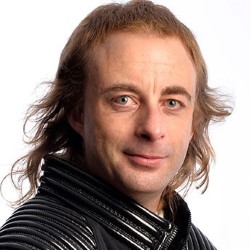 Paul Foot: 'Tis a Pity She's a Piglet
We can't quite explain why we like the title of Paul Foot's show so much, we just do.
There's lots of other great titles at this year's festival. For another 1,800 shows, browse our full 2016 listings