Simon Caine: Club Set
Simon Caine Does His Club Set
This is a 2015 show that has now finished.
This show was cancelled.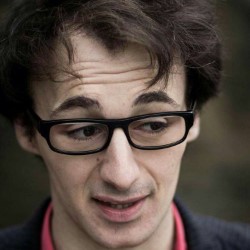 Fancy watching a comedian perform their club set during the world's largest arts festival? You're in luck. Simon Caine will be doing just that. 20 minutes of jokes plus a guest MC every day. And it's free!
Share this show
Press coverage
Tweets by thismademecool