Sid Singh
All American Boy
Stand-up / Improv
11pm & other times, see below (50 mins)
6-15 Aug 2015
Lauriston Halls & other venues, see below
Free
This is a 2015 show that has now finished.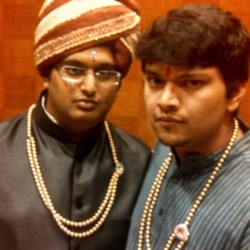 Show details
Stand-up show / improv starring Sid Singh performed on the following days in August 2015...
Mon
Tue
Wed
Thu
Fri
Sat
Sun
03
4
5
6
7
8
9
10
11
12
13
14
15
16
17
18
19
20
21
22
23
24
25
26
27
28
29
30
31
1
2
Days marked with a + indicate multiple performances.
Days marked with a * indicate a different time, room or venue.
Differing performance details
Venue details
Sid Singh isn't the first guy you think of when you think 'America', but so what? What're you, an expert? No? Then chill out dude. Sid's funny as hell so come watch his free show every day at the White Horse at 11pm or Cowgate at 12:15pm. Then go do whatever else you want. It's your life. Sid's performed all over the world now and made all kinds of people laugh, so why not you? Unless you're lame. Don't come if you're lame, but even then you're probably not that lame, so come. Don't over think this.
Share this show
Tweets by MrSidSingh