Phil Nichol Cabaret
Phil Nichol's Cray Cray Cabaret
Music
11:10pm (80 mins)
6-17 & 20-30 Aug 2015
12.50
This is a 2015 show that has now finished.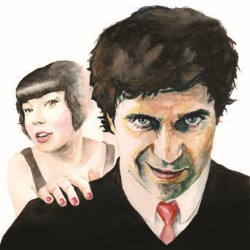 Show details
Music starring Phil Nichol performed on the following days in August 2015...
Mon
Tue
Wed
Thu
Fri
Sat
Sun
03
4
5
6
7
8
9
10
11
12
13
14
15
16
17
18
19
20
21
22
23
24
25
26
27
28
29
30
31
1
2
Venue details
From the award-winning star of Catastrophe (Channel 4) and Uncle (BBC3), and the producers of award-winning megashow The Wrestling comes the anarchic late night gang-show of your dreams. Top headliners, a world-class house band fresh from Nashville, the hottest comedy newcomers, brilliant musical guests, an appearance from local roots heroes Black Diamond Express and a whole host of ridiculous stunts. Things are about to get cray cray. Don't be scared. 'Hypnotic' ***** (Sunday Herald). 'Madness, mayhem and magic' **** (Chortle.co.uk). 'Riotously funny' (Sunday Telegraph). 'Irresistible comedy force' **** (Scotsman).
Share this show
Reviews
Press coverage
Full press release
From the producers of Edinburgh award winning The Wrestling! Phil Nichol, his trusted side-kick award winning Bec Hill, and a world-class house band all the way from Nashville will deliver a knock about, fun, fast and furious comedy cavalcade complete with big name surprise guests and some musical amazement drawn from the best of the best at the Edinburgh Fringe 2012. This will be a must see show!
Comedians Theatre Company
Established in 2005 by theatre director Maggie Inchley and Edinburgh Comedy Award winner Phil Nichol, Comedians' Theatre Company are celebrating their 10th anniversary this festival. Having collaborated with the top names of the comedy industry in producing thirteen highly acclaimed productions over the last ten years, this year the Company will present seven brand new and totally diverse productions.
Now famed for producing stand-out performances and high quality theatre, the object of the company is to put stand-up comics, improvisers and character comedians into works of theatre and to give the performers a chance to expand their base skills in acting, writing and directing for theatre. The company's first Edinburgh production, The Zoo Story, was awarded a Stage Acting Excellence Award and has gone on to mount a series of highly-acclaimed productions with all the major Edinburgh venues including True West, Talk Radio, The School for Scandal and Breaker Morant. Those involved in past productions include the likes of Stewart Lee, Stephen K Amos, Tony Law, Lionel Blair, Marcus Brigstocke, Aisling Bea, Sara Pascoe, Bridget Christie, Jack Whitehall and Ed Byrne.
In 2009, Maggie initiated the company's new writing project, Itch: A Scratch Event, which led to two full productions in Edinburgh in 2011: Matthew Osborn's Cul-de-Sac, which received a sell-out show Laurel Award from the Fringe, and Somewhere Beneath it All, A Small Fire Burns Still by Dave Florez, which was awarded a Scotsman Fringe First. Itch continues to generate a huge amount of new work and is a valuable network for writers and performers.
A series of new CTC comedy dramas, Making the Best of It, was developed as a co-production with the BBC and was broadcast on Radio Four in February 2014.
The company is dedicated to facilitating new work and focusing the skills of the comedy community into presenting works of theatre that entertain, surprise and edify the public. They are not Arts Council funded but depend on the strength of each production to create viable and sustainable theatre that lives and dies on the response of the theatre going public.
Phil Nichol was recently seen playing Mark in Sharon Horgan and Rob Delaney's hit Channel 4 sitcom Catastrophe and as Jerry in the award-winning BBC Three show Uncle. Later this year, he'll appear in Siblings and was recently seen playing Terry Gilliam in BBC Four's BAFTA nominated Holy Flying Circus. Phil has won numerous performance awards including the 2005 Stage Award for Acting Excellence (The Zoo Story), the 2006 Edinburgh Comedy Award (Phil Nichol: The Naked Racist With His Band The Shitsticks) and most recently a Scotsman Fringe First for the monologue Somewhere Beneath it All, A Small Fire Burns Still (2011). Phil has starred alongside Christian Slater in One Flew over the Cuckoo's Nest, Boy George in Taboo and Bill Bailey in the fringe hit Twelve Angry Men, which also toured the International Festivals. Trained as an actor at the School of Dramatic Art in Winsdor, Ontario, Phil is also a screen writer and musician with three comedy albums and a non-comedy album (release date in July 2015).
Maggie Inchley is co-Artistic Director of the Comedians Theatre Company as well as being a freelance practitioner. Previous productions include The Zoo Story, True West, Jeremy Lion for Your Entertainment, Cul-de-Sac, the Itch: A Scratch Event Project, and Teabags in the Fridge (short films). Maggie is also a lecturer in Drama at Queen Mary University of London.