One Above
One Above
Theatre
12:10pm & other times, see below (45 mins)
7-8, 10-15, 17-22 & 24-29 Aug 2015
5 - 7
This is a 2015 show that has now finished.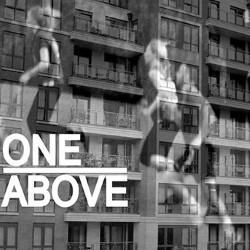 Show details
Theatre performed on the following days in August 2015...
Mon
Tue
Wed
Thu
Fri
Sat
Sun
03
4
5
6
7
8
9
10
11
12
13
14
15
16
17
18
19
20
21
22
23
24
25
26
27
28
29
30
31
1
2
Days marked with a * indicate a different time, room or venue.
Differing performance details
7 Aug, 1:10pm
8 Aug, 1:10pm
10 Aug, 1:10pm
11 Aug, 1:10pm
12 Aug, 1:10pm
13 Aug, 1:10pm
14 Aug, 1:10pm
15 Aug, 1:10pm
Venue details
Persons A, B and C LTD are three promising modern individuals who are desperate to innovate, adapt and compete for your consumer investment. Not doing so will result in abandonment, so they must keep going whatever the cost. This high octane and original performance by PALP is a savagely humorous response to the crisis of individual identity in a world of instant gratification, one-upmanship and inside-out commodification.
Share this show
Reviews
Full press release
We are PALP; a newly formed theatre troupé from London making our debut at this years Fringe Festival.
Persons A, B and C are three promising individuals here to innovate, adapt and compete for the sacred opportunity of a position at One Above. As the intensive screening process unfolds, the persons start to resemble greyhounds chasing a metallic rabbit round whatever bend comes their way. They are all willing to go the very end but what is really gained when the be all and end all is individual success?
Fringe First for PALP, One Above is a savagely humorous response to the crisis of identity in an economy where the neoliberal narratives of oneupmanship, the perfectible human being and inside out commodification seem to be increasingly celebrated.
---
Tweets by palptheatre