Nick Revell
Nick Revell: Feminist Porno Jihadi
Satire / Stand-up
10:05pm (1 hour)
6-16 & 18-30 Aug 2015
7 - 8
This is a 2015 show that has now finished.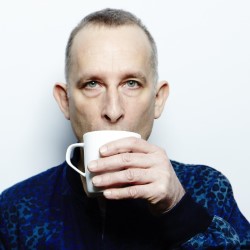 Show details
Satire / stand-up starring Nick Revell performed on the following days in August 2015...
Mon
Tue
Wed
Thu
Fri
Sat
Sun
03
4
5
6
7
8
9
10
11
12
13
14
15
16
17
18
19
20
21
22
23
24
25
26
27
28
29
30
31
1
2
Venue details
Returning to The Stand after last year's Closet Optimist, Perrier Award nominee and Fringe veteran Nick Revell continues to mix satirical comedy with surreal storytelling, in a show which promises to be his finest to date. 'An impressive, hefty hour of political comedy' (LondonIsFunny.com). 'An expert in delivering thought-provoking, political satire, combined with a strong delivery and great stage presence' (Edinburgh Festivals Magazine). 'A master at work' (Bruce Dessau). 'Consistently excellent' (Guardian).
Share this show
Reviews
Press coverage
Full press release
Nick Revell's new show and his performance of it is gaining poise and assurance with every preview. He is now even capable now of writing press releases in the third person without feeling forced to add a sly self-deprecating nod to acknowledge this.
Bruce Dessau writes: "...Feminist Porno Jihadi, should be as much fun to watch as it is to google. As the title suggests, Revell has the winning ability to mix a cohesive critique of society's ills with a slightly surreal, mashed-up worldview."
Feminist Porno Jihadi follows up last year's four-star Closet Optimist.
There's a lot of belly laughs within the predominantly satirical routines, and perhaps more importantly, the venue is fitted with state-of-the-art air conditioning. A satirist railing against climate change in those conditions is surely a piece of ironic performance art in its own right.
Some people have asked if he's worried the title might get him into trouble. Revell believes calculated risks are important: after all, he did go on stage at the Glasgow Stand on election night this year, and told the audience he had voted Conservative. Some people bungee jump, or go white-water rafting for the thrill. But nothing yet has come close to the adrenalin rush, he says (in an exclusive interview with this writer) to the icy silence which ensued before he broke it by adding he really voted UKIP.
---
Tweets by nickula