Mysteries From The Past
Mysteries From The Past...but Now!
Comedy
5:30pm (1 hour)
8-29 Aug 2015
Free
This is a 2015 show that has now finished.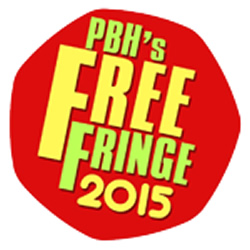 Show details
Comedy performed on the following days in August 2015...
Mon
Tue
Wed
Thu
Fri
Sat
Sun
03
4
5
6
7
8
9
10
11
12
13
14
15
16
17
18
19
20
21
22
23
24
25
26
27
28
29
30
31
1
2
Venue details
Brochure note
This show was not listed in the official Fringe programme so you may not find details elsewhere.
Enjoy mysteries? This show is predominantly about mysteries. But what mysteries? The murder ones? The ones where you don't know what's in the box? Come find out. We have some of the answers.
Share this show
Visitor reviews

Jean Thomas
Hilarious mix of stuff... I particularly liked the adverts! Aaaaaagh the Loch Ness monster, the goat dance and Nicholas Cage. Mustn't forget Nickolas Cage. Then there is Chimpy... Don't let Chimpy get too close to your hair.. Velcro hands! But he does have a competition with a fantastic prize, one you can fit in your pocket, or just take away as an added extra for your coffee later. Go see, it's a little bit bonkers, but isn't that what it's all about.